Before the release of this film, and before watching it. ''Ad Astra'' has been a movie I couldn't get my mind off, with certain impatience for the good and simple reason of the fact that the movie is directed and co-written by one of the top notch directors, Jay Grays who has given us lots of blockbuster movies from the likes of ''The Immigrants'', to ''The Lost City Of Z'' and now ''Ad Astra''. Ad Astra had a fantastic trailer in keeping one intrigued and not in any way giving away the story.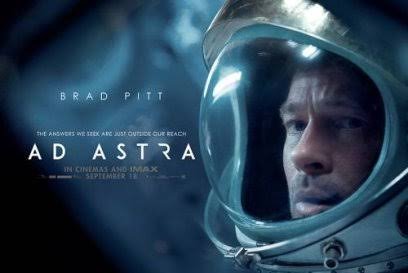 Poster
Movie: Ad Astra (2019)
Genre: Sci-Fi, Drama/Fantasy
Director: Jay Grays
Cast: Brad Pitt, Tommy Lee Jones, Ruth Negga, Liv Tyler, and Donald Sutherland
Synopsis: Astronaut Roy McBride (Brad Pitt) travels to the outer edges of the solar system to find his missing father and unravel a mystery that threatens the survival of our planet. His journey will uncover secrets that challenge the nature of human existence and our place in the cosmos.
Review: I really LOVED this movie! These are films that we look forward to lovingly, and also films that we have the impression of being programmed to love them. So much the promises made in a short time, have generated a love and a strong desire, "Ad Astra" is one of those films. Well, such a desire, can also result in a terrible disappointment, but fortunately "Ad Astra" will not enter this box. Its interesting how much "new earth's" paradigms a movie can offer, through an astonishing story that happens in space.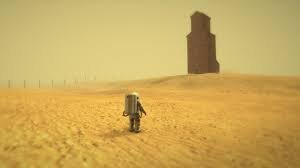 Not only that my heart was bitting from being drawn to "what is going to happen next", but it was also expanding simultaneously while melting and resonating throughout present moments priorities that the actors had to choose. Brad Pitt is a good actor and his performance is outstanding, to which he completely commands the whole movie. So, just sit back and enjoy Brad Pitts impeccable performance, and how the film tells a wonderful story about the importance of humanity, the impact of our connections with each other, and overcoming our own faults.
Ad Astra is a true solemn film, diverting some of the classic codes of the genre from reversing them completely, reminding us that the fantasy of elevating the human race across borders will not change the fact that deep down humanity will remain what it is.
---
Movie Url: https://www.themoviedb.org/movie/419704-ad-astra?language=en-US
Critic Ratings: AAA