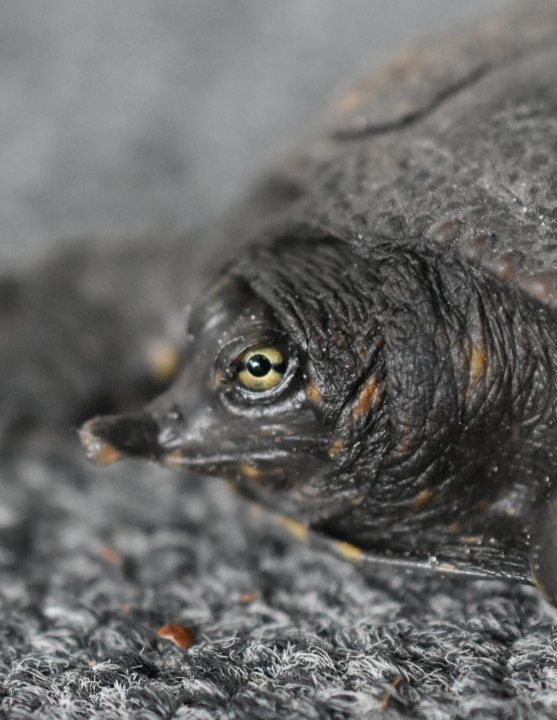 We found this baby softshell turtle near our home. He was not much larger than my clenched fist.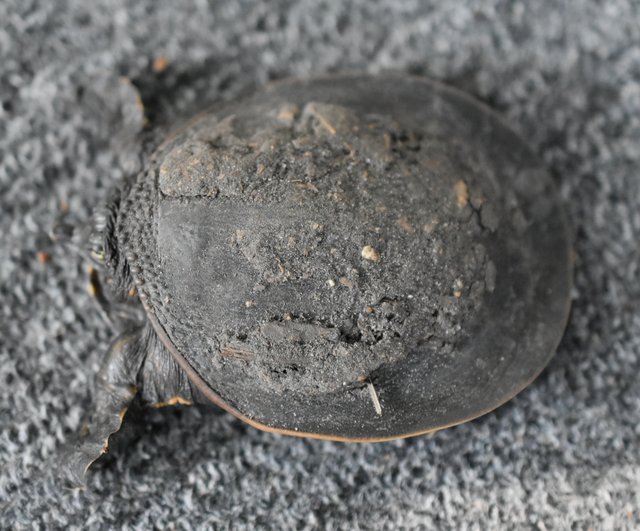 He was far from water and his shell was very dirty.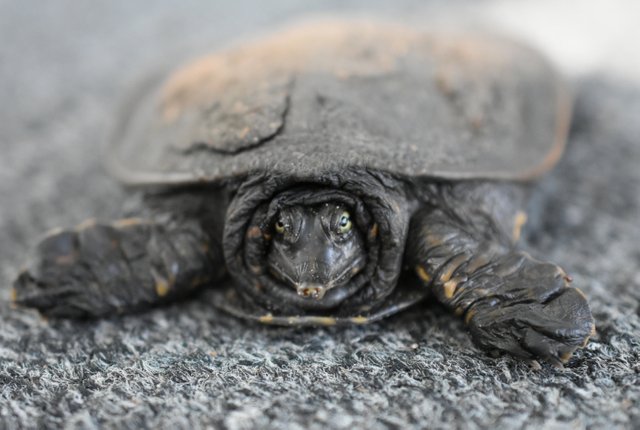 He was alert but apprehensive regarding the photo shoot.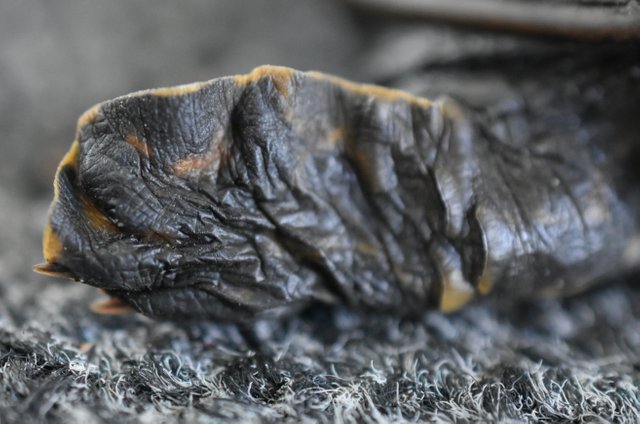 Wonderful texture on his cute little feet.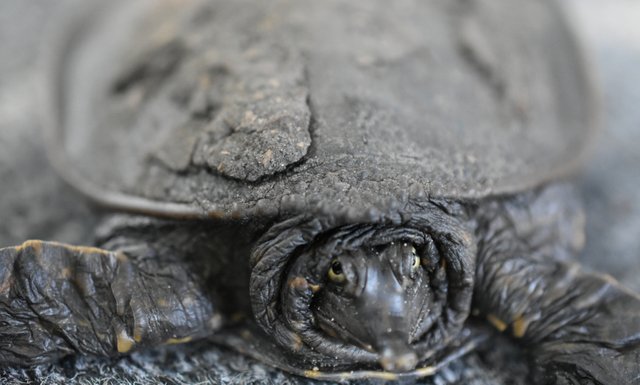 Don't worry little buddy, we are going to release you in a nice pond in our backyard.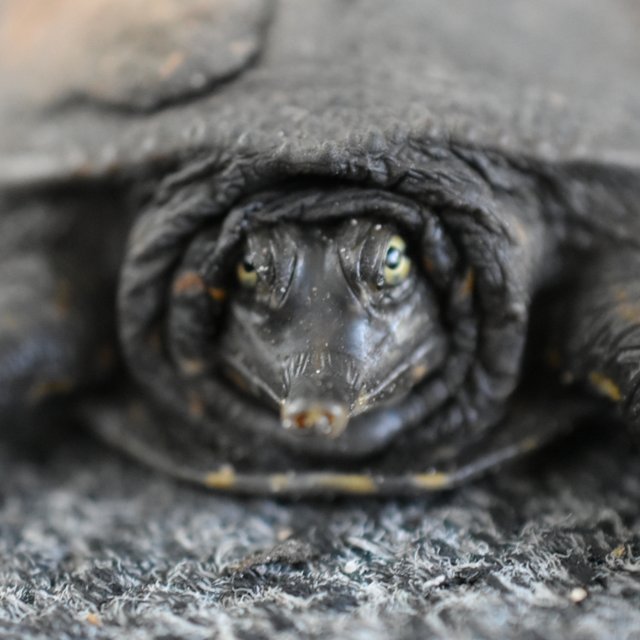 We let him go on the edge of the pond and he dashed into the water and burrowed beneath the mud within seconds.
All pictures taken by @rawruss with a Nikon D3400 w/ 40mm macro lens. Don't retreat into your shell! Explore!