SCRIV March-April Report
Hello, cryptocurrency nation! Lova with you.
The time flows by fast. It's already been 1 month since the SCRIV NETWORK release. Let's look at what we have achieved so far.
Hard Fork
11th of April, at block 86501 the SCRIV blockchain was successfully had forked.
The fork brought an improved economy which is more flexible and less inflationary. Block rewards were reduced, and the PoW/MN reward ratio was shifted to miners, to ensure network health and longevity. During the next 15 days, the block reward will be increased from 9.6 to 40 SCRIV.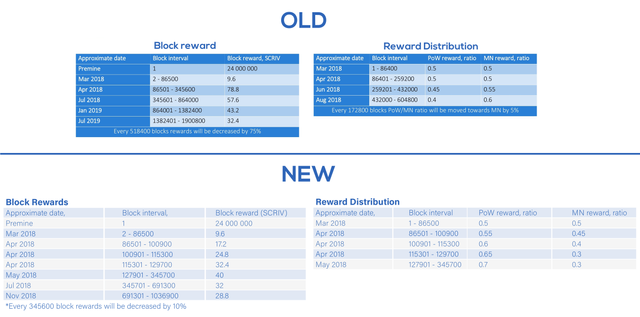 Also, in this update, blockchain checkpoints were enabled and some critical bugs were eliminated (like solo-mining and denial of masternode payments vulnerabilities).
Exchanges
We are working to get listed on top-quality exchanges and prevent trading volume spread. SCRIV is already listed at
Graviex
and
BarterDex
.
Exchanges planned:
VicEX - very promising exchange with many useful features coming soon. SCRIV listing is confirmed.
BidGram - first Telegram-based exchange. We are happy to provide this user-experience to SCRIV investors. Waiting for Discord-based exchange ;). Our listing was agreed upon, and now we are monitoring their service and coin listings. SCRIV will be available to trade at BidGram after consideration, that conditions on this exchange are acceptable.
Mercatox - great exchange with good trading volumes. Listing there will help SCRIV to unlock its full potential. With your (community) help, we have already received 2400+ votes and keeping move forward. I believe, SCRIV will be considered for listing at Mercatox in the next round.

Also, SCRIV is still being voted upon at Coinpulse.io, Lescovex.com, and NEXT.exchange . We are appreciated for your votes for SCRIV!

Vote for SCRIV listing: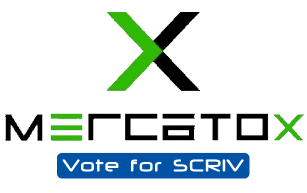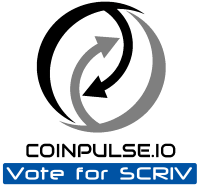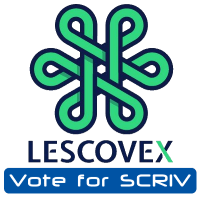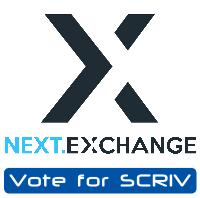 The SCRIV team has researched the shared masternode services (SMS) market, and have come to the conclusion, that none of the existing services provide the level of functionality and automation we desire for SCRIV coin holders.
Since the SCRIV team is focused not only on the creation of the data assurance service but also on providing an excellent ecosystem - we have decided to create our own SMS - the most advanced on the market. This service is already running in beta version, supporting the SCRIV and MARCO masternode coins.

StackOfStake current features include:
Instant Join - instantly join your desired masternode
Join with 1+ coins
No deposit and withdrawal limits
Auto-reinvest
For more information see the StackOfStake Bitcointalk Announcement.
Additional Updates
Headhunting
We are always looking for energetic and skilled people to join our team. If you have design, programming, copyrighting, etc. experience and skills, please contact
@shestovsk
in Telegram. Most likely, you are the one we are looking for to be part of the data verification revolution!
Still don't know what is SCRIV network? Read our Whitepaper!
Social





For advertising, cooperation, etc - [email protected].