Right now I see that more and more people call themselves cryptoinvestors. I don't consider myself cryptoinvestor, as I think in order to be really one, this should be main professional activity of that person. And that's not the case of the majority of people who call themselves so, but from another point almost everyone who at least to some extent lives in cryptoeconomy might consider themselves cryptoinvestors, including everyone who takes part in bounty.
In this article I would like to focus on the reasons why I invested in REMME, and while thinking about this I selected 3 main reasons.
I would like to say that of course I don't advise any investment, as investment in cryptocurrencies and crypto-companies as well as in any startups is high-risk activity.
Moreover, REMME's token sale is over half a year ago, so this articles is informational and brings to your attention only my experience.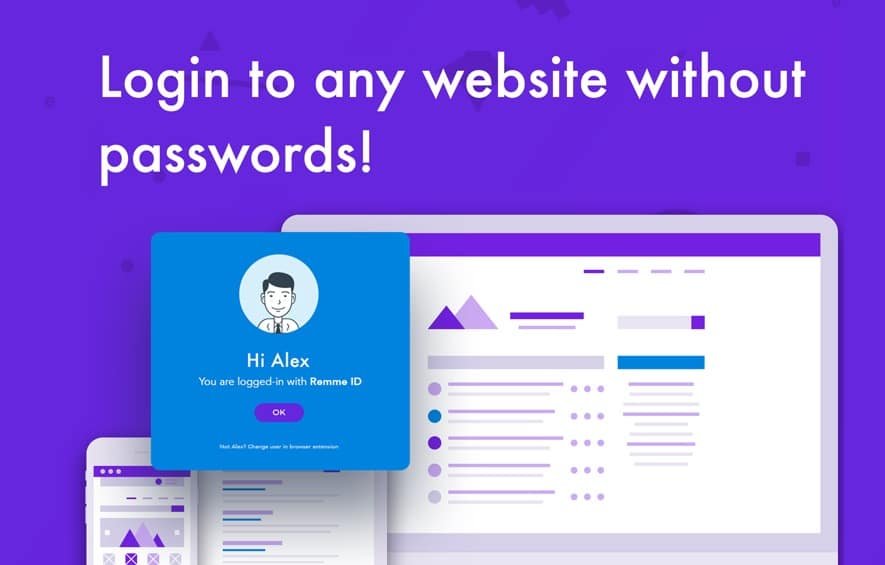 Geopolitical
You might be surprised that first reason is geopolitical, but for me this was primary reason. It's not that even that I read lots of books about geopolitics, and wrote some articles on this topic. You probably heard about geographical distribution of investment. Of course with crypto you can invest in any project, in any country and so many projects are international so you can't tell where are they from. But to be frank with you, I'm interested in developing Ukrainian economy. Blockchain and cryptocurrencies are the industries of future and the more such projects we have in Ukraine – the better will be for economy. For sure these industries are capable to bring huge added value and in future help both new startups and the economy in general. One particular case might look like not a big deal, but in general this is what form's country's specialization in future.
Second aspect is that some representatives of Ukrainian crypto-community are under Russian influence. I won't focus on politics here, but nowadays Russia is the enemy of Ukraine, which occupied part of Ukrainian territory, brought war and destruction to the east of Ukraine. While in political and cultural areas Russian influence decreased significant, I was surprised that for some people from crypto-world it's like nothing happened, they keep acting like Russian's small brothers and still think that we live almost in one union and at least in friendly relations. I like to say that such people need to make fork in their head.
At the same time many others are aware about what's happening in the world and they don't need to do fork in their head. As the real geopolitical fork happened in 2014 when Russian occupied Ukrainian Crimea.
REMME's CEO Alex Momot is one of these people. Almost a year before I heard about REMME I met him in one of Bitcoin Ukraine's meetups and spoke with him. Even though we spoke not for a long time and we didn't speak about politics, I understood that Alex is not fond of Russians and their projects and he is interested in developing blockchain and crypto area in Ukraine. I remembered that conversation at the time when I had some crypto on my balance and when I heard about REMME.
So I'm sure geopolitical reasons are the motivation reason for many people (as example you can take Israel and how it developed from agricultural week economy into the country of Startups and new technologies).
REMME's Product
I heard about REMME somewhere after their pre-sale. I think I heard about it from Bitcointalk, or may be first time I heard a mention of name from somebody from Ukrainian crypto-community and then decided to check what's in their thread on Bitcointalk. After checking all necessary links and scrolling through white-paper I understood that project is interesting and has market potential. It's the type of B2B product which solves the real problems – password hacks, problems of stolen and forgotten password. Of course on the stage of white paper it's always too early to make conclusions, but I understood that this project, work on which started long time before token sale (in one of the speeches Alex Momot said he started to elaborate on this idea in 2015) has opportunities to get big clients and therefore bring good revenues, both for the company and for the token holders.
Masternode aspect
Probably all of you know the cryptocurrencies and projects which have nodes and masternodes. There are sometimes 2 or 3 tiers and options of nodes, sometimes nodes' rewards are similar to staking and depend from the balance. I think that's a good way setting the projects, it even reminds me of the times of Fido-net and BBS when there were nodes and points and telephone lines and special software were used to get and exchange mail and files. REMME had a concept of 1 level of masternodes. In order to get a masternode you need to have 250 000 tokens. At the time of REMME's token-sale (February 2018) this amount was approximately $10 000, which made REMME's masternode much easier to get than let's say the masternode of DASH. Particularly DASH masternode and the rise of this cryptocurrency in the times around REMME's tokensale was popular to mention in crypto-communities. It's like if you got 1000 DASH when DASH costed few bucks and then in January 2018 this masternode would be extremely profitable.
So that's also the reason which attracts investors, who hope not only that token will rise in price, but also the node (or balance, in other projects which have staking, harvesting) will generate constant additional profit.
And what reasons do you have when investing in crypto-projects?
More about REMME:
Web-site
Short explanation video: