Usually once getting involved with cryptocurrency we begin starting to think about money differently.
One of the first questions that usually come to mind is "where does the money come from?" Once we start diving down that rabbit hole we usually begin to question or own understanding of money, which up till then most of us have taken for granted.
Its not long before we bump into phrases like "store of value" and "medium of exchange" etc.
It's then that we figure out that pretty much anything can be a reasonable currency if it meets those two fundamental requirements. The degree to which it satisfies those requirements determines the effectiveness of that thing operating as a currency.
Gold and silver are "things" and have operated as currencies or money for millennia because they mostly satisfy the two requirements.
They are relatively hard to come by and because they are scarce and that makes them generally good "stores of value". For transactions they are similar to bearer instruments and can be exchanged in person. Thereby they satisfy the "medium of exchange" criterion.
Their usefulness as currencies becomes a little strained if the value of gold or silver drops wildly, therefore they no longer "store their value" or the transactions are very large or occur over vast geographies. Hauling tonnes of gold half way across the planet just to perform a transaction is not very feasible theses days, therefore in those scenarios they become impractical as a "medium of exchange"
But that's enough on currency criteria and usefulness.
When we hear Christian speaking about Jesus Christ they often use phrases that mention "paying the price of sin", etc.
This had me thinking: "Is Christ or His blood then a currency" that can pay for something?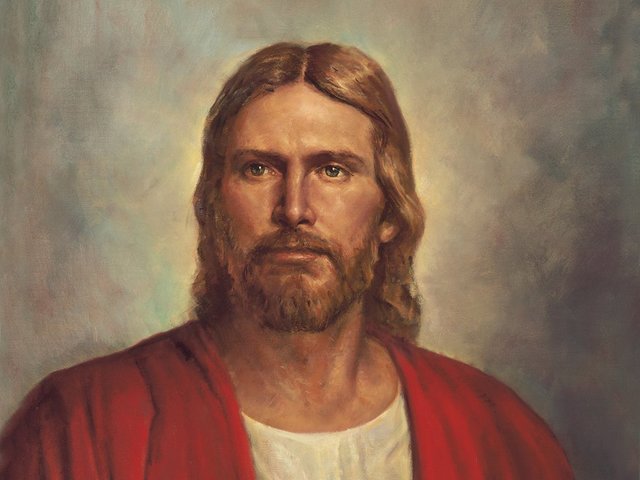 img source
If that is so, what is the "store of value" and what is the "medium of exchange"
"Store of value" is not that difficult to discern. Even non-Christians that have studied indepth the teachings of Christ find immense value in his teachings and example. If we think about it carefully, just as inanimate objects or things (like gold and silver) can "store value" so can living things store or produce value. It is however a little more difficult to transfer or exchange value in living things especially if they are living people, unless we have no qualms about slavery, force etc.
Many of the ancient trading economies of the past used the products of living things or those things themselves as mediums of barter or trade. One simply has to think of furs, ivory, spice etc.
Spice is a very nice example because the store of value is in nurturing the grove or orchard of spice producing trees and the spice it produces is the medium of exchange while the trees remain in the same place. The spice essentially is the "proof of work" either in nurturing, harvesting or transporting the end product. It's value was based on how useful and scarce the resource was and to some extent how much work went into making it available.
In this case we can consider that the great learning and ideas of a person can be transferred (in a sense, exchanged) through their teachings and writings. Is this a way that Christ is seen as a store of value and exchange?
Perhaps in some senses, but this would not require the shedding of his blood, his teachings would have been sufficient.
We will explore other deeper options next time. In meantime consider that the price of his betrayal was 30 pieces of silver, the price of a slave.