Most times we see being alone and single as the worst thing that can ever happen to a person. We try to paint it with an image of someone who is devastated, rejected , unattractive and standing outside the league of some kind of social group. This had made many persons rushed in and out of dangerous relationship , as well as ending up with the wrong persons or unprepared themselves to be engage in one.
"All my friends are into a relationship and so far no one had asked me out" is one of the statements that break down an individual's strength to hold on. Sometimes friends go as far as mocking the other when they realize, he or she is single.
God himself created "singleness" when he created Adam, and to every of His creation he said it was Good. Tonight ,I decided to write about the blessings that accompany being single, yesterday's post was a fiction that had to do with disappointment that comes with relying ones trust in a man. Instead of writing today's article like a story of an unknown person, I decided to write it in the form of a message that is speaking directly on a subject.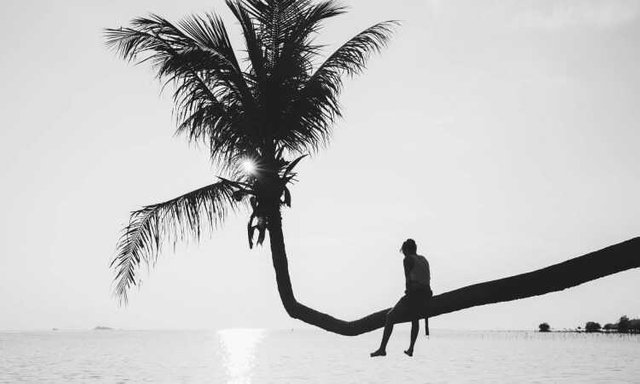 Source
Everything that has disadvantage also has an advantage. This I learnt from my teacher. And so far, it had helped me look for the positive side of everything I come across. The only reason why someone may feel rejected, worried and unlucky is when he or she is ignorant about that matter. The good news is that "being single is a blessing" infact, it is the most blessed days of a man's life and shortly I will tell you why.
After God created Man, he gave man field to cultivate, animals to give them names and fruits to which to eat and not to. All the period man lived alone, he carried out one of this duties. so while being single you have duties to which to acquaint yourself with before marriage or a relationship.
1.Cultivate the best character for your future, learn everything you need know about relationship, family, saving , management, investment, babies, forgiveness etc. One doesn't prepare himself in marriage but before marriage and this is done while one is single. Whatever you need to learn about life, you do that while you're single, because it's the only moment in a man's life when he has sufficient time to focus on himself and his development as well.
2.Give yourself an identity: Everyone is known for something. And what makes you unique as an individual is your identity. A goat is a goat no matter where it is, and that's it identity. As single, we create identity to ourselves, we try to find our weaknesses and strength, build on the strength and the weaknesses to our gain. Your identity is who you are, and this, you can know when you're sincere to yourself of the kind of person you are, pick our the weaknesses about you and give them a new meaning into your life. Name things into your life as you want them to be, the working involve a gradual process and this is best done when one is single.
3.Choose the fruit to eat and not to: we can make selection of the best kind of man we hope for as a future spouse when we are single, we write down trait we hope to find in our dream man/woman and make selection based on them. In relationship, we can't actually make right chooses if we haven't planned ahead of it. Some traits can be very unhealthy for us while some are good but if we fail to ponder on this aspect of our life as a single, we miss it out entirely.
In a nutshell, the blessings of being single involved , having sufficient time to work on ourselves as well as our weaknesses and to groom ourselves for the kind of future we plan for ourselves. If we fail to plan then we plan to fail and this is where being single comes into play. We build ourselves, our mind, our character and our dream toward the future.
It was only after this grooming as a single did the Lord said "it's not good that a man be alone".
"So an Adam that is not completely Made is not fit to have an Eve"