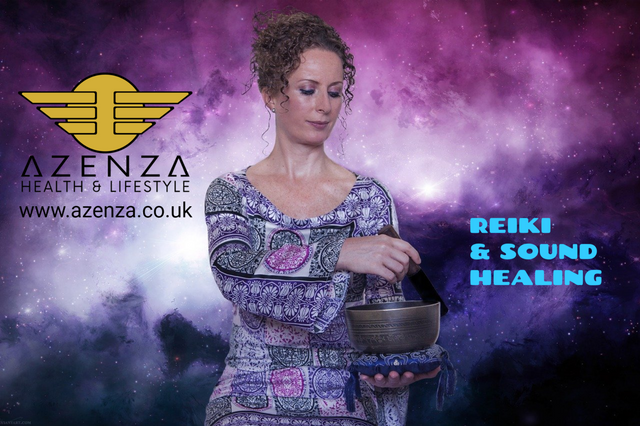 Reiki and Sound Healing have both proven to be effective healing modalities for many people and I have already experienced great results within myself - Reiki has helped me with lower back pain relief, stress, anxiety, first aid for an accident at work, mental clarity and restorative energy balance.
Both Reiki & Sound Healing can also be a very effective way to open up the flow of energy by opening up the chakra's and restoring balance in the body, it can also help with mental clarity and emotional release.
Reiki Healing
Reiki on it's own is very effective at reducing stress and assists with our bodies own natural healing response, Reiki can be used to treat most health issues and is a treatment used for the improvement of body and mind. I recently wrote about The History & Origins of Reiki and have since began a new project to document my research and clinical practices as a reiki practitioner. The first video of the new Docu-Series Reiki Healing (Part 1) is now available for viewing on YOUTube and on 3Speak
Reiki is a Japanese healing art which dates back to 1922 and has become ever more increasingly popular over the last 50 years. At Okuden level 2 I can practise local hands on healing and remote distance healing which I find fascinating and also very useful as a way to offer Reiki healing to anyone anywhere in the world. If you would like to request a distance healing please use the Contact Us page.
I was recently asked if I could teach Reiki, however as a Jikiden Reiki Level 2 Practitioner, I don't yet have all the skills or qualifications for teaching. This is however something I am working towards and do plan on teaching in the very near future but first I must progress on my journey as a practitioner and gain more experience through offering Reiki to others, I hope to be teaching by this time next year in 2021.
If you are interested in learning the art of Jikiden Reiki Healing? I can provide you with information on when the next Jikiden Reiki Teaching Seminar will be held and how you can book on to the course. Just send me a message using the Contact Us form on the website. You may also want to attend one of our Reiki Share Groups, Reiki Retreats or Reiki Meet Ups. More information will be available on the website and on social media in due course.
Reiki & Sound Healing Combined
Through research and through experience I have also discovered the great effects of sound healing, healing with singing & crystal bowls. So now I am offering both experiences combined, Reiki and Sound Healing could prove to be very effective and so the general message in today's blog post is an invitation and offer of service with Reiki Healing and Sound Healing to activate and balance energy on a mental, physical and soul level to accelerate and boost natural healing.
Click Here to book a Reiki Healing Treatment
If you have questions?
You can use the Contact Us page.
Featured Video
Live Sound Healing - Heart-Awakening Series - Love Is Letting Go
With Mei-lan Maurits

Mei-lan Maurits is an Oracle for the Divine and a clear open channel for Spirit to pour through. Mei-lan also work's closely with the ascended masters and the angelic realm.
You can learn more about Mei-lan Maurits and the great service she provides, just click on the banner below the video or any of the links around the video.
You can also access a free sound healing video Sound Healing for Sacred Union
Featured Campaigns
Get Fit Now 4 Life - Cultivation of Mind Body & Spirit - 30 Day Email Series
We cover various different topics and subjects in relation to cultivation of Mind, Body & Spirit, You'll learn something new every day, You'll learn from some Real Life Super Humans & Discover Ancient Secrets that were once only available inside The Shaolin Temple & So much more. This is not your average "Online Fitness Challenge".
You'll be absolutely amazed at the high level of quality content, free information and coaching that's on offer with this 30 day Email Coaching Series.

With this coaching series I'll be introducing you to some of the best and most successful methods of Wealth Creation and Business Models, The techniques and strategies are so simple that anyone can learn and be creating real wealth right from the moment they get started on the very first day. We cover some really simple and easy way's to generate income through multiple sources. We cover Real Wealth Alchemy and use time tested Wealth Creation methods with proven to work best business practises that are working right now and are completely legal, ethical and sustainable.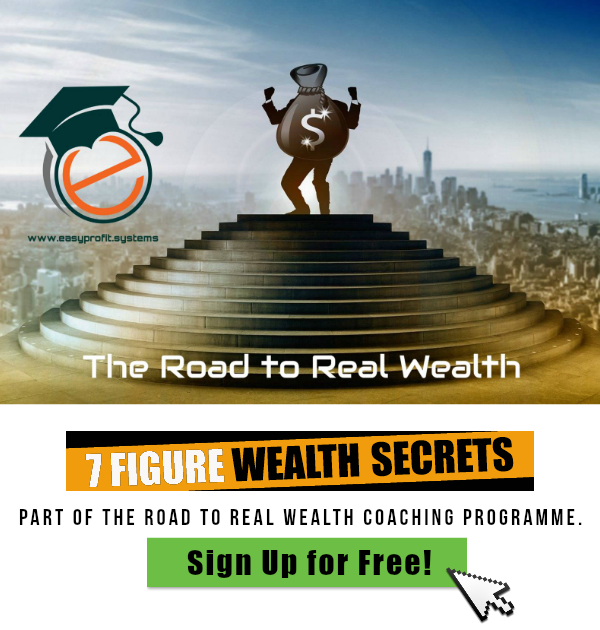 You'll get instant access to a free EBook that you can share with others, You can give it away for free and build multiple streams of income just by giving away a free EBook! Sign up for the free video event and Email Series to learn how.

Featured Steemit Blog Post
The Comfort Zone - No Mud - No Lotus!
To Your Success, Good Health & Great Fortune!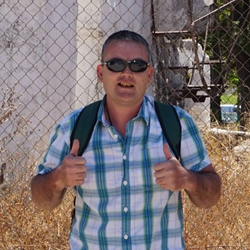 Paul Nulty
Mind Body Wellness coach,
Business Success Coach, Event's Host & Promoter
Website: https://azenza.co.uk
Follow @paulnulty and @azenza.news
P.S. If you are looking for a really simple easy way to get started on the Steem Blockchain?
Sign Up with Steem Ninja!