A Brief History & The Origins of Reiki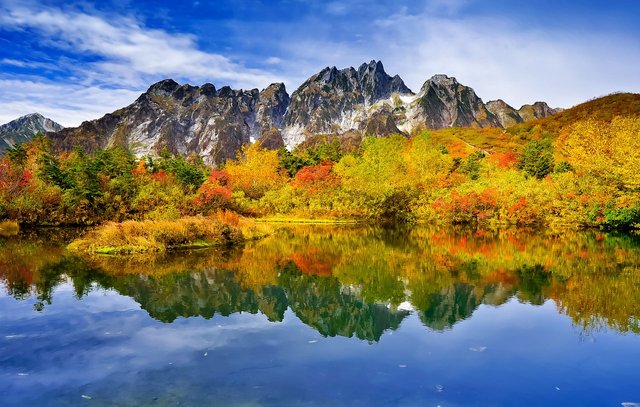 Image by かねのり 三浦 from Pixabay
Reiki is a Japanese healing art which was founded in Japan in 1922 by (Usui Sensei), Dr Mikao Usui had been on a spiritual journey seeking enlightenment which led him to a 21 day fasting period with meditation on Mt. Karuma, while on the Mountain it is believed that Usui Sensei was struck by lightning as he experienced a powerful shock in the center of his brain, he became unconscious and when he awoke he was feeling refreshed in a way he had never felt before. It is believed that during this incident, Reiki energy had penetrated his soul and body. From this point on Usui Sensei began developing a healing art which is known today as Reiki, he began by healing people in his local area and then approximately one month later he set up his own institute "Usui Reiki Ryoho Gakkai" He began teaching and conducting seminars which became extremely popular. It is also believed that Usui Sensei taught approximately 2,000 people during his lifetime before passing away in 1926. One of those students being Chujiro Hayashi who continued teaching and passing on the original art form. Reiki began to spread out to Western Countries in 1938 as referenced in The Original Reiki Handbook of Dr. Mikao Usui, however it is also believed that it never really started to gain popularity until the 1970's and now it is believed that there are over 3 Million Reiki Practitioners in the world.
There are many different styles of Reiki being practised today, where in some cases, certain parts or methods of the original teachings may have been lost or missed out completely, some practitioners have developed their own styles and methods, some which are working very well, however recent studies had found that some practitioners were not convinced that the healing methods they had been taught were effective, this was something that Tadao Yamaguchi (Son of Chiyoko Yamaguchi), became aware of in 1999 and he was asked by many famous Reiki Teachers to hold seminars replicating those held by Hayashi Sensei in the 1930's which would have been the original teachings, originally taught by the founder; Usui Sensei. Since Chiyoko Yamaguchi (Mother of Tadao Yamaguchi) had learned at the age of 17 directly from Chujiro Hayashi and had been practising Reiki every day of her life for over 65 years and Tadao being her son had grew up with Reiki as part of his life; meant that they were practising the original training methods used and taught by Usui Sensei before it became westernised and with different styles or variations.
In the book Light on the Origins of Reiki Tadao Yamaguchi describes how he was encouraged to start holding seminars, He initially rejected the idea until he overheard a comment from a colleague while attending an environmental group talk on Reiki, Someone had mentioned "Reiki was no big deal" and felt that he had not learned anything useful from the training he had received. This was when Tadao Yamaguchi realised how important it was for him to pass on the original teachings of Hayashi Sensei it was then; that together with his Mother they set up the Jikiden Reiki Kenyukai (institute) and began holding seminars.
Jikiden; meaning - Directly Passed Down
Reiki; meaning - Universal Life Energy
All Reiki healing techniques originate from Dr. Mikao Usui (Usui Sensei) but it has become apparent that some of the original healing methods had been lost or forgotten. Many Practitioners have also added to the original teachings and developed a completely different style from the original methods, Therefore; Jikiden Reiki offers the original teaching and healing methods that were directly passed down from Usui Sensei. The Jikiden Reiki Kenyukai (institute) exists to preserve the original Reiki healing art practised and taught by the founder Dr. Mikao Usui, (Usui Sensei).
Books for Reference:
The Original Reiki Handbook of Dr. Mikao Usui
by Dr. Mikao Usui and Frank Arjava Petter
Light on the Origins of Reiki
by Tadao Yamaguchi
Must have books for Reiki Practitioners or aspiring Reiki Practitioners
Featured Video
Hand Healing: Are You Serious?
A Simply Jikiden Reiki Film Production.
Real life testimonies to the power of Jikiden Reiki.
Courtesy of Gisela Stewart of simplyjikidenreiki.co.uk

Gisela Stewart is a recognised and respected practitioner and teacher of the original and authentic Japanese Reiki healing art. Gisela has been recognised as a Jikiden Reiki Shihan for more than 10 years and offers Reiki healing and teaching in her very welcoming and comfortable Studio & Clinic in Galashiels, Scotland.
Visit simplyjikidenreiki.co.uk for more information
Featured Steemit Blog Post
6 Months from Now - You'll Wish You'd Started Today!
Featured Campaign Promotion
The Level 10 (365) Online Challenge
Our Biggest & Best Online Fitness Event Ever!
The Level 10 (365) "Online" Fitness Challenge, Get access to (Live) Professional Coaching (Weekly) online, designed to help you stay focused on your own personal wellness goals... Most people set their intentions for the New Year and sadly most people give up after a few days or a few weeks, usually because of lack of inspiration or information, So take this opportunity to join our online challenge that will help you stay focused (365 day's of the year) with access to motivational and educational videos, PDFs and audios as well as our home study group with "Live Online Coaching".
Get in the best shape of your life in 2020 and join our growing community of people from around the world working together to help make the world healthier and happier with Herbalife Nutrition & Fitness Activities.
Sign up and register today... Simple 3 step sign up process...
Visit http://getfitnow4life.com
Share or tag a friend 😀👍💪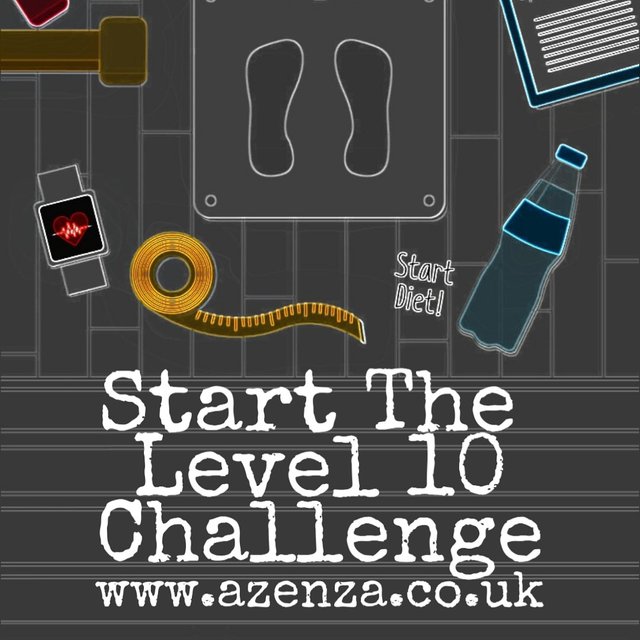 Sign up and register today... Simple 3 step sign up process...
Visit http://getfitnow4life.com
Make 2020 your best year ever...
P.S. New Online Courses are coming soon... keep a check on those emails. 😀
To Your Success, Good Health & Great Fortune!
Paul Nulty
Mind Body Wellness coach,
Business Success Coach, Event's Host & Promoter
Website: https://azenza.co.uk
Follow @paulnulty & @azenza.news