Recently I noticed on Steemit several posts about Redfishcoin. For me one of the indicators of potential successful project is the marketing and community which is behind it.
So it looked interesting and I claimed a bit of Redfishcoin (you need to have WAVES wallet for it) on Redfishcoin faucet
Then I decided to make trading of Redfishcoin to WAVES
I placed the order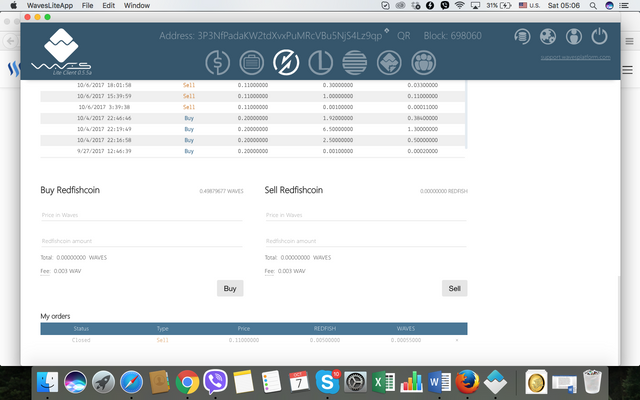 You can see at the bottom of page "My Orders" - Closed
It was traded very fast.
Just to compare - I have tokens which I placed a week ago and put the recent price - and nobody buys them.
Then I understood that even though I got 0.00055 WAVES, I spent 0.003 WAVES for commission, so my balance decreased.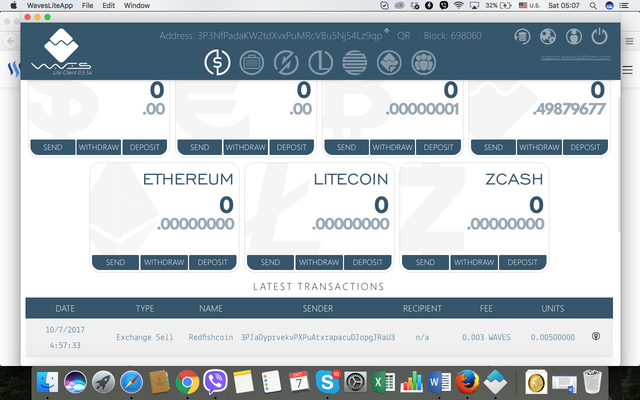 So it might seems that not only I lost Redfishcoin which I had, I also lost WAVES amount.
It might be so in a way. But it's not.
I made a test trading, and for this story I will get 1 Redfishcoin from this bounty campaign (or even more, may be somebody would send me some WAVES to make more trading)
You can also join this bounty campaign, I will also join it with Twitter and Facebook
https://steemit.com/redfish/@albertvhons/6-days-running-all-time-redfishcoin-giveaways-and-bounties-a-coin-from-steemit-redfish-rank
My WAVES: 3P3NfPadaKW2tdXvxPuMRcVBu5NjS4Lz9qp