Spinach and Herb Cheesy Stuffed Shells
Despite how easy these shells are to make, they have become an indulgent dinner typically requested on birthdays in my family. The heaps of gooey cheese coupled with fresh herbs and greens topped with a hearty marinara sauce make for a classic meal that everyone is sure to rave over. This is a perfect meal for get togethers, as it can be premade and kept in the fridge prior to cooking for up to 5 days and has a yield of 10 servings. So gather together your loved ones and spoil them by making them this simple yet fantastic dish.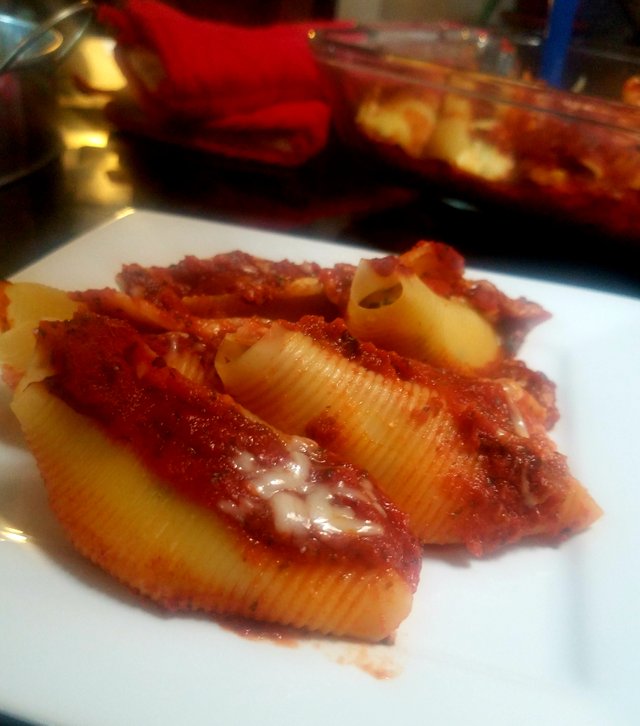 Ingredients:
1 Box of jumbo pasta shells
15 ounces of ricotta cheese
8 ounces of shredded mozzarella cheese
1 ½ cup grated parmesan cheese
2 tablespoons olive oil
1 minced clove of garlic
1 teaspoon dried oregano
2 tablespoons fresh chopped basil
5 cups of roughly chopped fresh spinach
1 large egg
½ teaspoon kosher salt
¼ teaspoon ground black pepper
3 cups of marinara sauce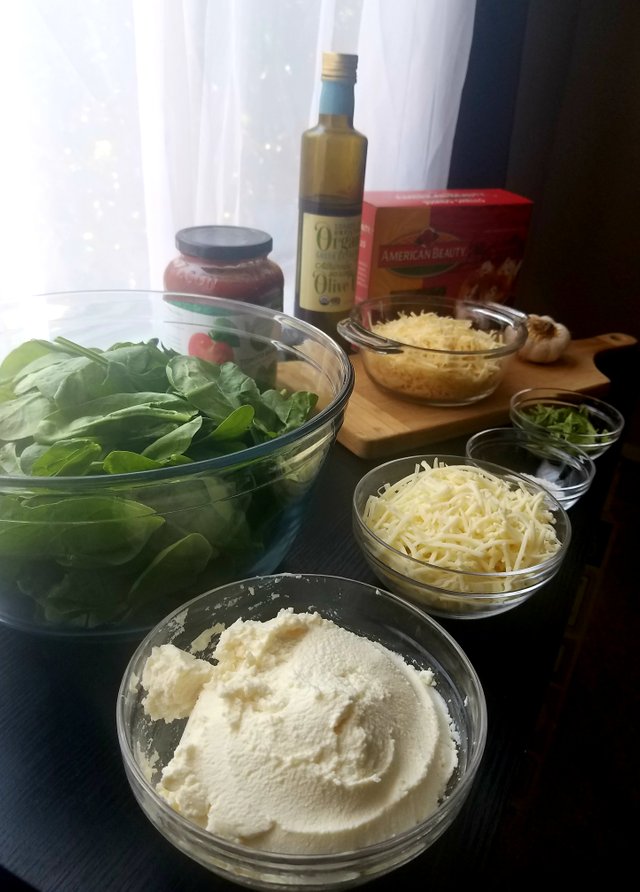 Begin by preheating the oven to 375℉. Cook the pasta al dente, typically 9 minutes in boiling water, but adjust according to brand directions. Drain and set aside.
Heat the olive oil in large pan over medium heat. Add garlic, cook for 1 minute. Add spinach to pan, stir occasionally and cook no longer than 4 minutes. Remove from heat.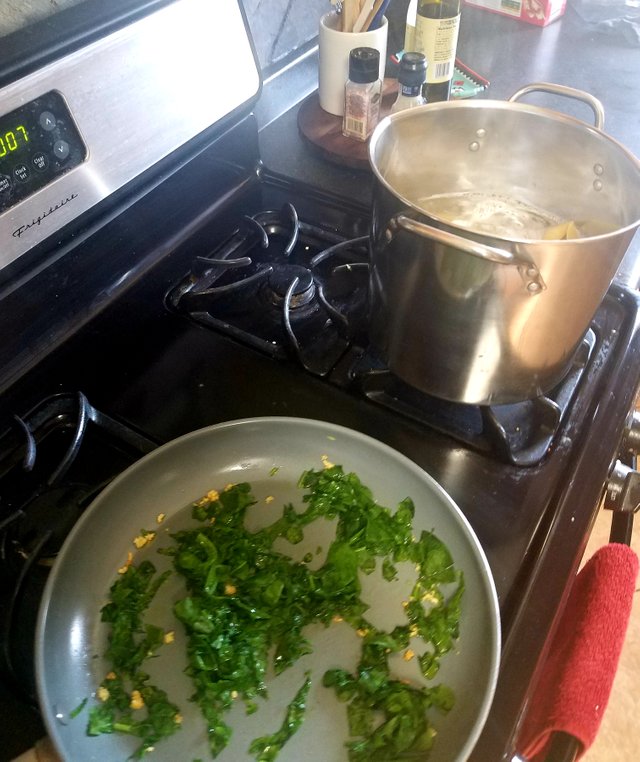 In a large bowl, stir together the ricotta, Parmesan, mozzarella and egg. Be sure to reserve ¼ cup of the Parmesan for sprinkling on prepared dish. After fully combined add egg, basil, oregano, spinach, salt and pepper. Stir until thoroughly integrated.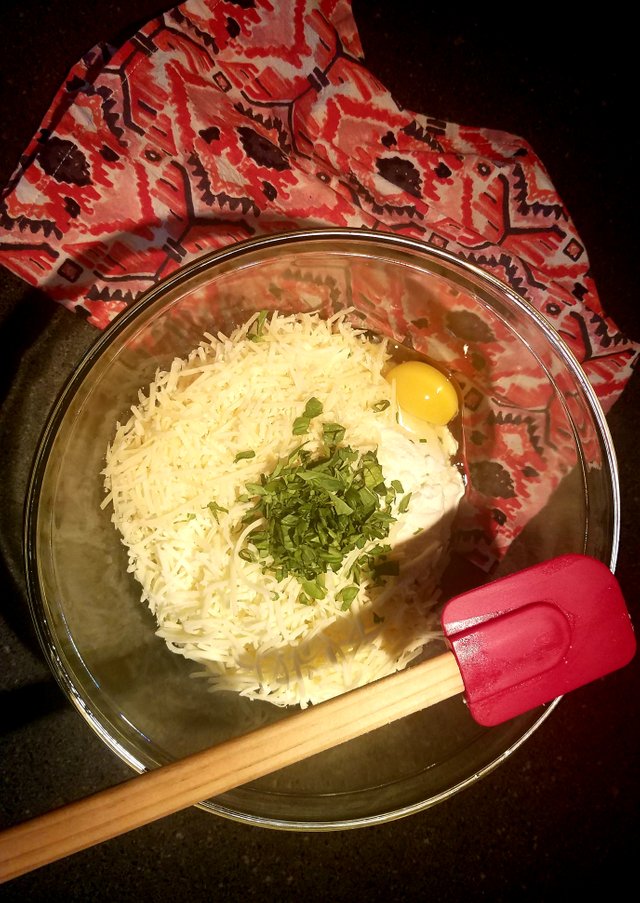 In a 13x9 baking dish pour 1 cup of the marinara sauce and distribute evenly on the bottom of the dish.
Stuff each shell with the cheese and herb mixture. Each shell holds about 1 ½ tablespoons. Place stuffed shells into the baking dish.
After completing the shells, cover them with the remaining marinara sauce. Spoon the sauce on for even distribution.
Cover dish with foil and back for 25 minutes.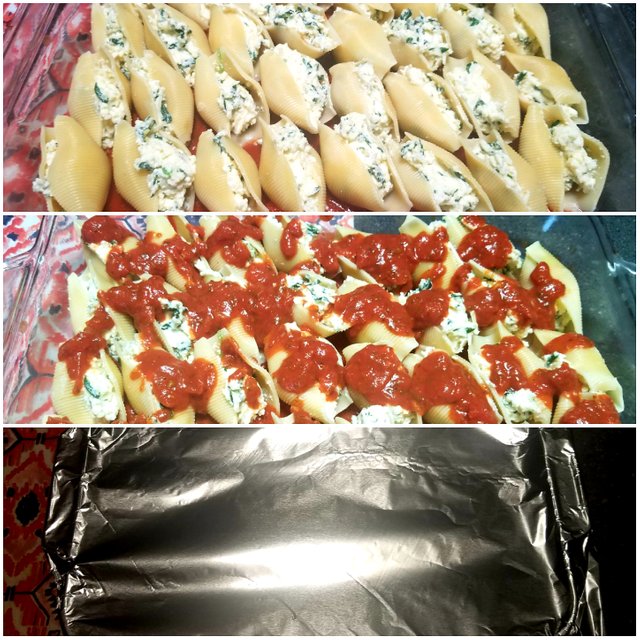 Remove the foil, distribute remaining Parmesan cheese on dish and continue baking without foil for an additional 10 minutes.
Allow to cool for 5 minutes before enjoying.