Spanish Rice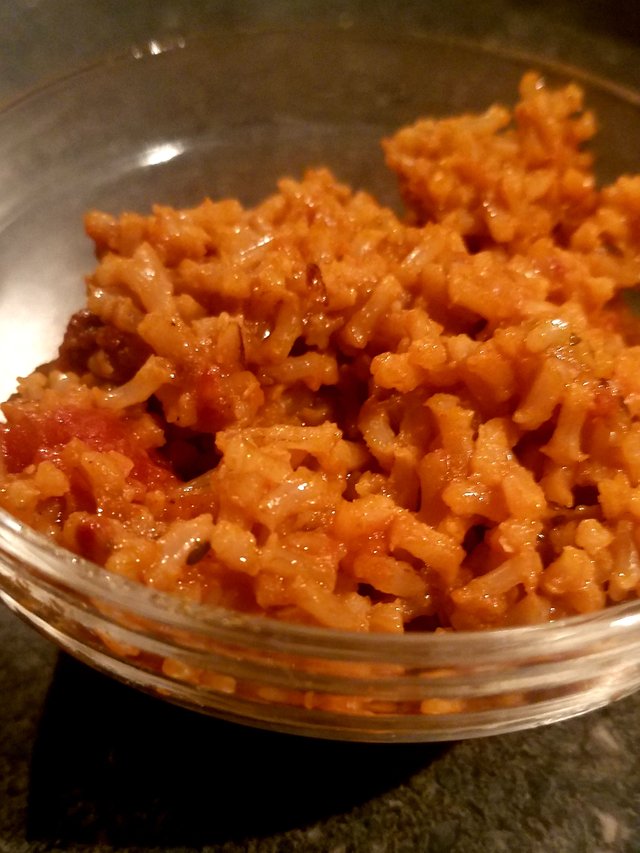 This simple rice dish is a flavor booster for any spicy meal and pretty much a mandatory
addition to any latin meals in our house. I like to add it to fajitas, huevos rancheros, or even just
simply served with some roasted vegetables. However you eat it, you'll be sure to love this
Spanish rice recipe!
Ingredients:
3 cups vegetable broth
2 ½ cups brown rice
1 teaspoon garlic salt
½ teaspoon cumin
½ teaspoon ground black pepper
½ teaspoon red chile powder
¼ cup tomato sauce
2 tablespoons olive oil
In a medium saucepan heat olive oil and rice on medium heat. Stir to coat rice with oil, cook
until rice becomes golden brown.
Add vegetable broth and to rice and reduce heat to a simmer.
Add garlic salt, cumin, pepper, chile powder, and tomato sauce. Stir thoroughly and simmer
on low for 30 to 40 minutes, until no liquid remains in rice.
Serve warm with your favorite dish.