There's something so special about French toast, despite the fact that it is crafted out of the most ordinary ingredients. Maybe it's the decadent luxury of making a meal out of something covered in sweet maple syrup. French toast is not just for lazy Sunday morning, we eat this breakfast staple for dinner often enough where it has lost its label as a breakfast food.
There are two tricks to making your French toast superb: Firstly, use high-quality bread, and consider breaking away from the pre-sliced white bread variety. When you use a baguette of French bread, the slices are delightfully bite-sized and twice as delicious. The other trick is to be certain you are not soaking your bread in the batter too long. Bread soaked too long results in soggy French toast.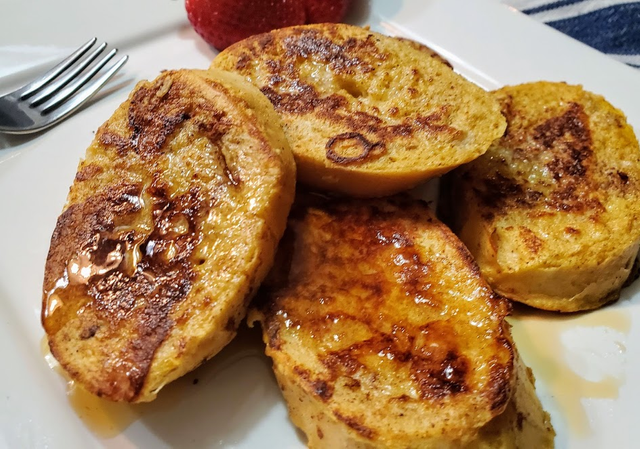 Ingredients:
1 baguette French bread, day or two old for best crispy results
4 eggs
3/4 cup milk
1 1/2 teaspoon cinnamon
1 tablespoon butter
maple syrup for serving
Slice the baguette into 3/4 inch (about 2 cm) slices, set aside.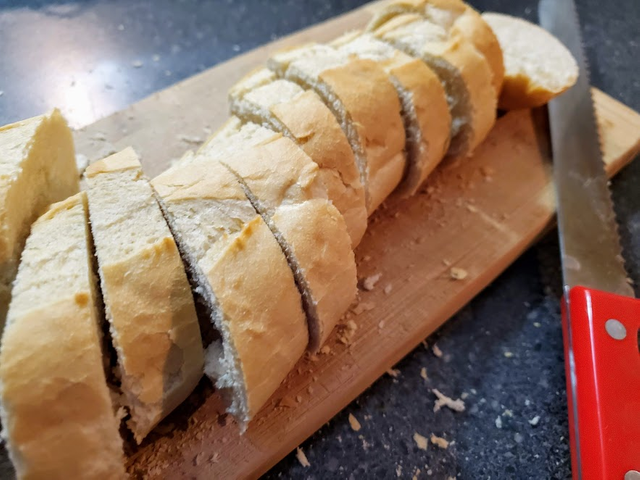 Heat a large skillet on medium heat. While it is warming up, whisk together the eggs, milk, and cinnamon in a shallow dish.
Melt the butter in the skillet, and coat it evenly across the cooking surface. Meanwhile, place as many slices of bread in the batter as will fit. Allow them to soak up the batter for 30 seconds, flip the bread, then allow the other side to soak for 30 seconds as well.
Cook the French toast in the skillet until bronzed, about 4 minutes on each side. Repeat step 3 until all the bread and batter has been used. Serve warm with maple syrup.