Scotch Bonnet Malt Whisky Sauce!! Insane!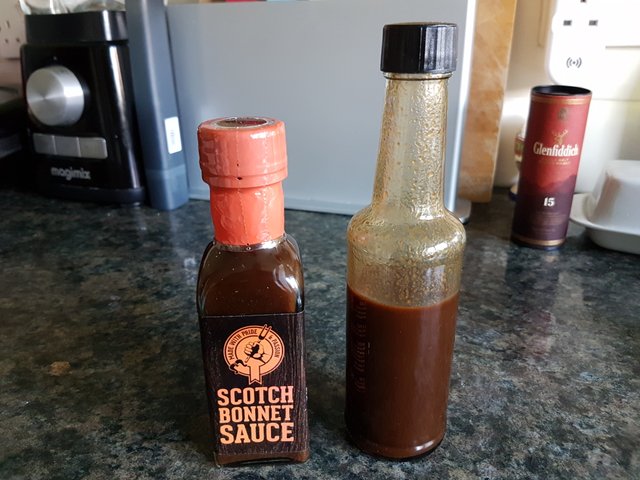 Scotch bonnet and malt whiskey sauce?! @meesterboom do you defy the Gods of Olympus!!!
Well yes, I do! At Christmas people often give me chilli related gifts and this Christmas was no exception. Naga this and Reaper that. One that particularly caught my eye was of course the one that had scotch bonnet in the name. And whisky. Sooner than a spaniel could start humping a chair leg I had it open and tasted it.
Awesome - hot, savoury and sweet. This thing was heaven! But it was such a small bottle. I would run out pretty quickly... Unless... Unless I made my own!!
So today I did. I looked over the ingredients in the back of the bottle.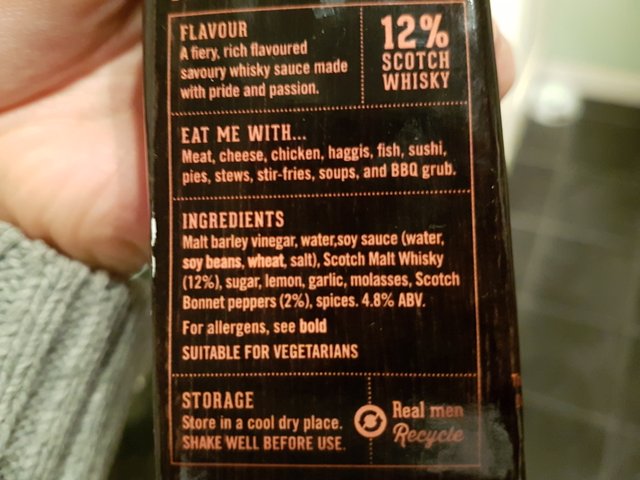 Hmm. Nothing as useful as percentages of each and some unnamed 'spices' but I reckoned I could get close enough. Oh yes, and maybe up the whisky and scotch bonnet content!
You will need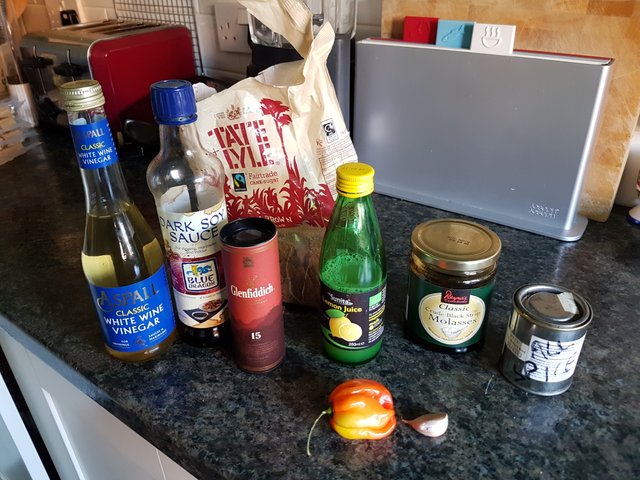 1 plump scotch bonnet
½ a clove of garlic
60 mls white wine vinegar
50 mls water
30 mls dark soy sauce
50 mls Malt whisky (I used Glenfiddich)
1 teaspoon of black molasses
¼ teaspoon of dark brown sugar
Dash of lemon juice
¼ teaspoon of ground cumin
¼ teaspoon of all spice
A fingernail sized squirt of tomato paste
Glenfiddich is known as the commoners whisky in Scotland but still, it will do :0)
To Make
I jotted down the percentages that I thought would make sense. Then doubled them up to make 200 mls. It would end up being a little less with the simmering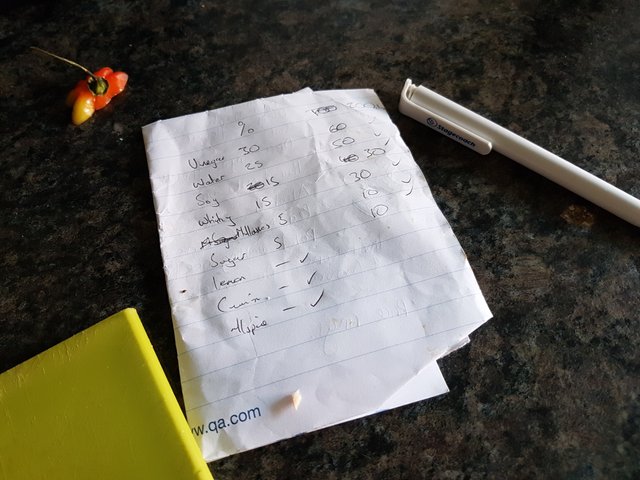 Finely chop the bonnet and the garlic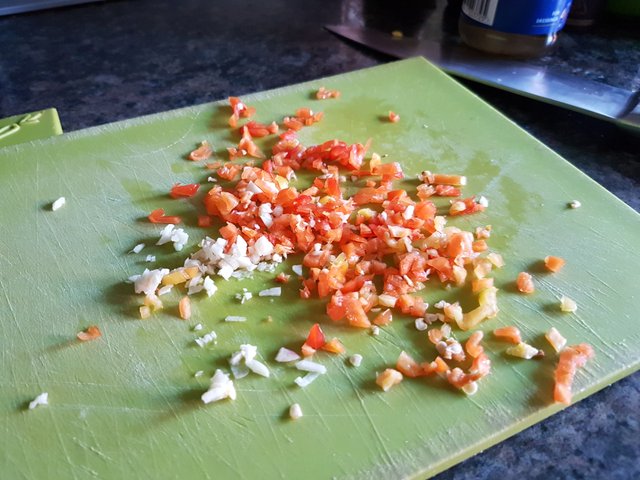 Give them a fry in a little oil on a medium/low heat for a couple of minutes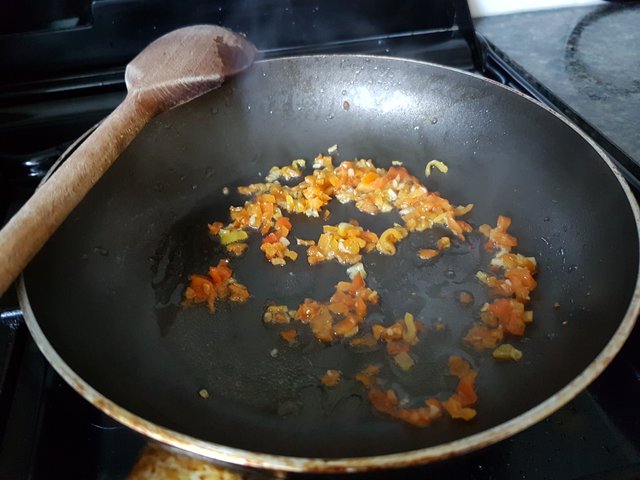 Splash in a dash of lemon juice then stir in the cumin and all spice.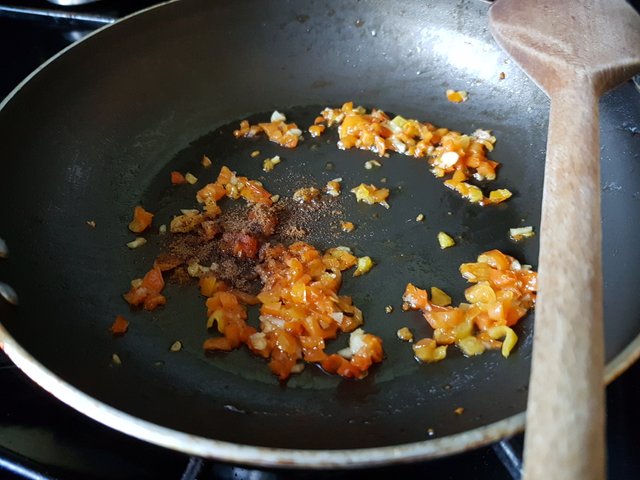 Now measure out the rest of the liquid ingredients, vinegar, water, soy sauce, 30 mls of the whisky. Add to the pan of bonnet and garlic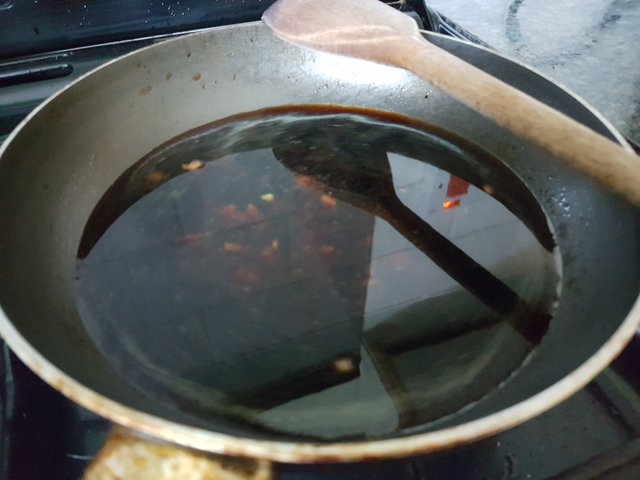 As this mix warms add the sugar and molasses.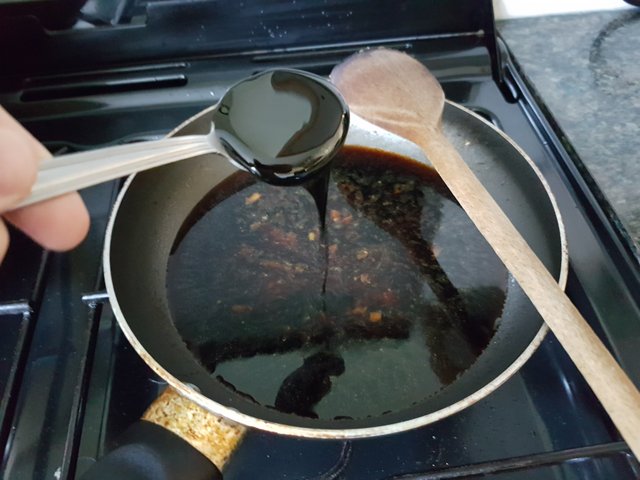 Simmer for about five minutes
Mmmm!! Goofy!!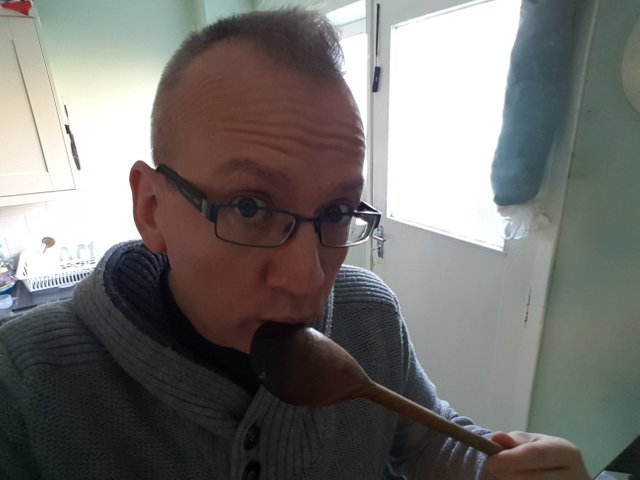 Add your tiny bit of tomato paste and simmer for one minute more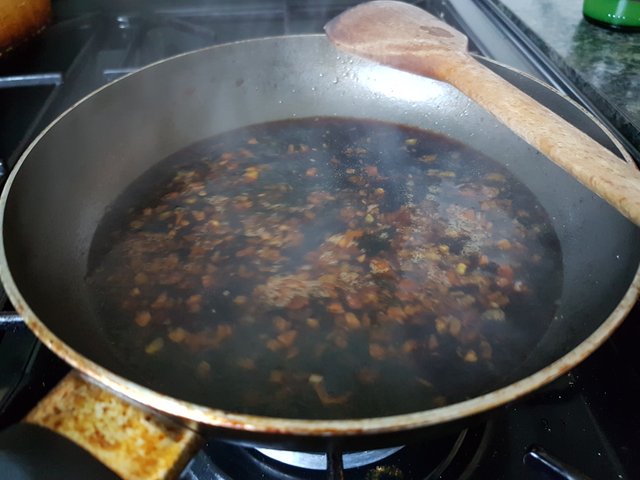 Plonk it all in a blender. Give it a whizz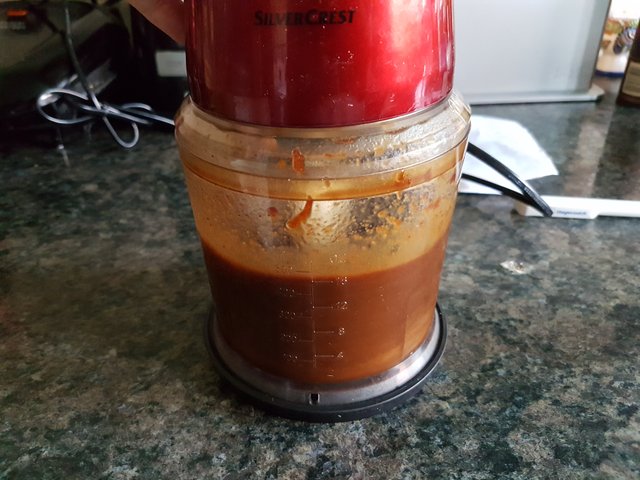 Add your last 20 mls of whisky and give a final whizz till it's smooth looking
Let it cool. Then pour through a sieve into a clean sterile bottle.

Boom!!!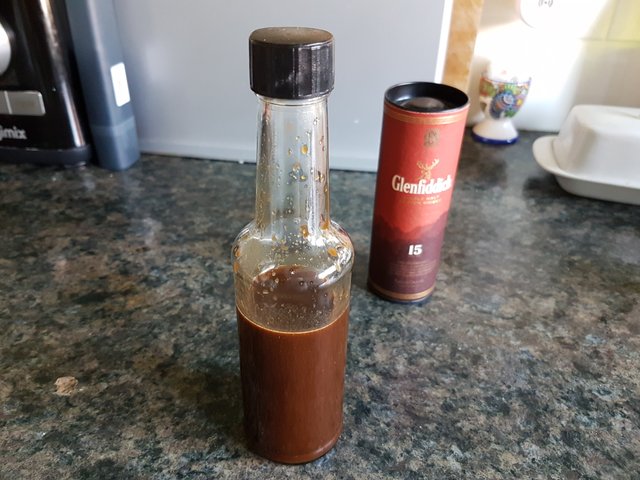 It's amazing! Even better than the stuff I got as a gift. It's like a crazy sexy barbecue sauce with whisky scotch bonnet heat. I am in love!!