Homemade Eggplant boats
Homemade Eggplant boats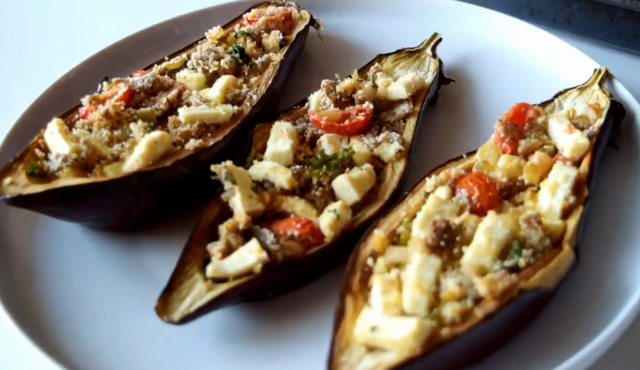 Ingredients
2 large eggplants;
3 cloves of garlic;
4 tablespoons of tomato paste;
salt - to taste;
ground pepper - to taste;
200 grams of cheese.


Cooking


Cut the eggplants into two halves. Spoon extract the pulp to make the boat. Do not overdo it: the shoes must keep their shape.
Cut the pulp extracted from the eggplants into small cubes or mash with a fork, mix with the tomato paste, chopped garlic, salt and pepper. Stuff in a boat and sprinkle with cheese. Wrap the resulting structure in foil and bake on the coals until the eggplants are soft.


Thanks for a view,
Upvote and Follow @techmax for more.