Goat Cheese and Persimmon Sandwiches
Goat Cheese and Persimmon Sandwiches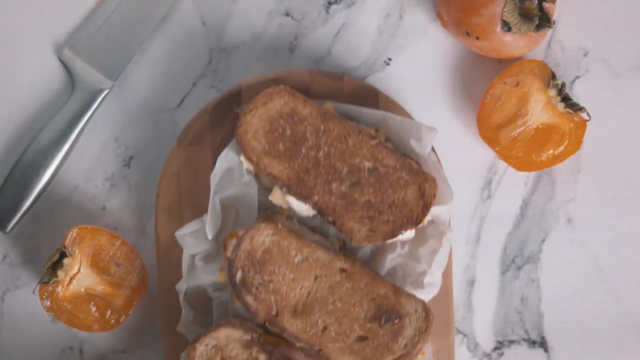 Ingredients:
120 g goat cheese or soft cream cheese;
1 tablespoon of skim or vegetable milk;
1 teaspoon lemon zest;
a pinch of freshly ground black pepper;
2 persimmons;
4 slices of whole grain dried bread;
1 teaspoon honey for decoration.


Cooking


Mix in a small bowl the cheese with ground pepper, lemon zest and milk. Cut the persimmon into thin slices.
Spread cheese mass on bread. Put on top persimmon and pour honey.


Thanks for a view,
Upvote and Follow @techmax for more.