Whipped Chocolate Mousse! RECIPE WITH PICTURES!
4 Ingredients, loads of flavor!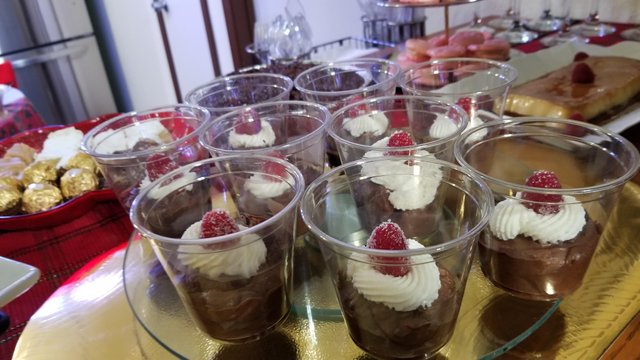 ---
This super easy whipped chocolate ganache mousse recipe will impress your friends at any gathering. The presentation of this mousse combined with the rich delicious taste makes any home cook look like a pastry chef!
INGREDIENTS:
1 Bag of quality dark chocolate chunks
Heavy whipping cream
Sugar
Vanilla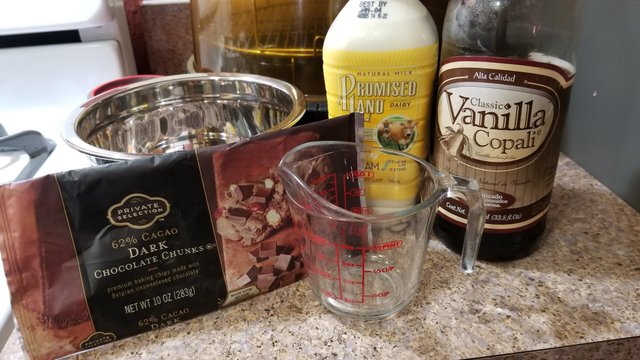 DIRECTIONS:
**1. The ratio is 1 to 1, i.e. 1 cup of heavy cream to 1 cup of chocolate, 2 cups cream; 2 cups chocolate, etc. Heat 1cup of heavy whipping cream over medium heat until just to the point of boiling. **
**2. Put chocolate in a medium sized bowl. Add heated cream to chocolate. Let sit for 1 minute before stirring. **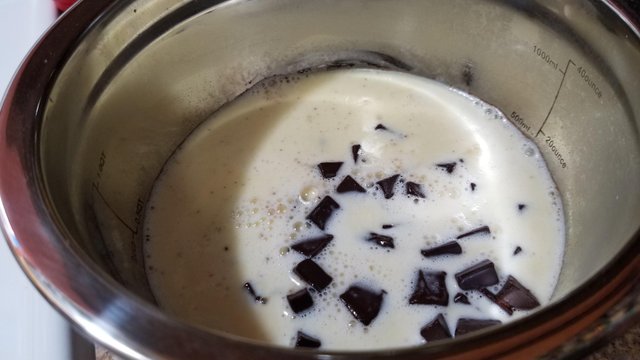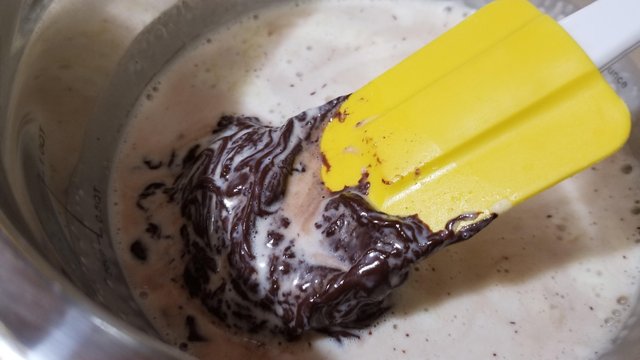 **3. Mix until cream and chocolate are well incorporated. Set aside to cool. **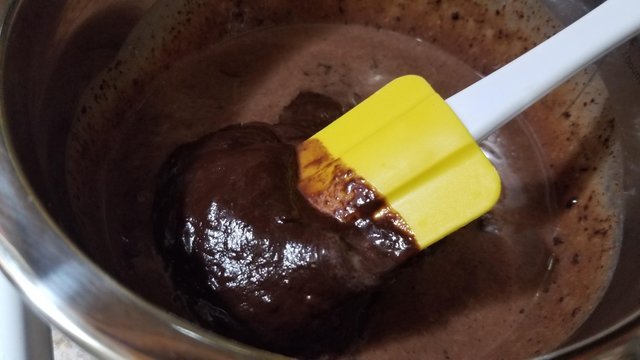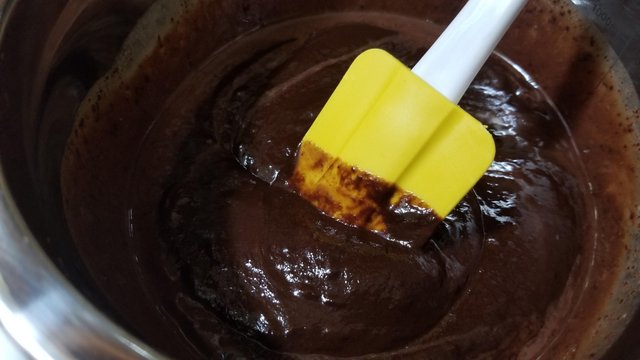 **4. In another mixing bowl, put 1 cup of cold heavy whipping cream. Whip on high until stiff peaks form. Gradually add 2 tbs sugar while whipping. **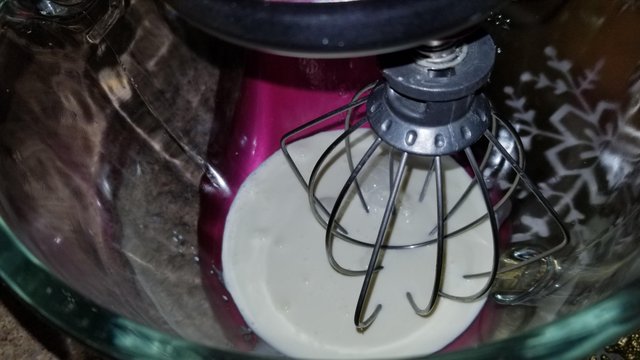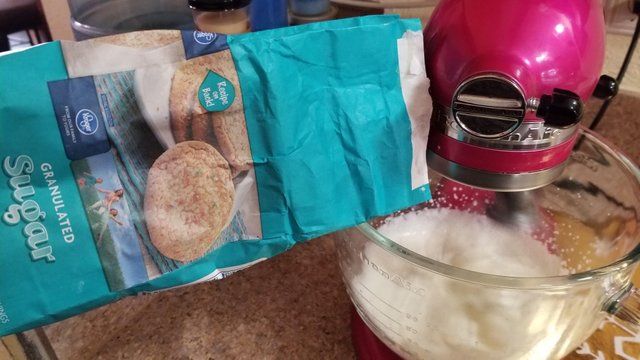 5. Fold, don't mix, the whipped cream into the bowl of cooled ganache.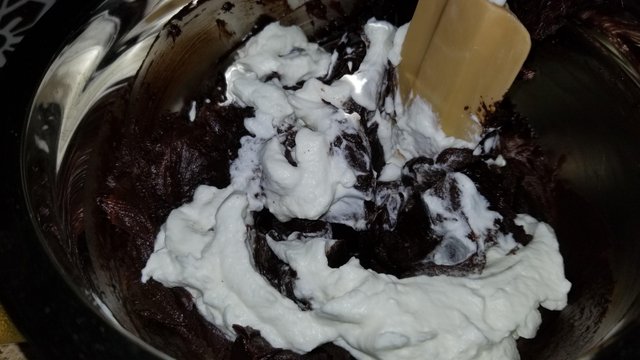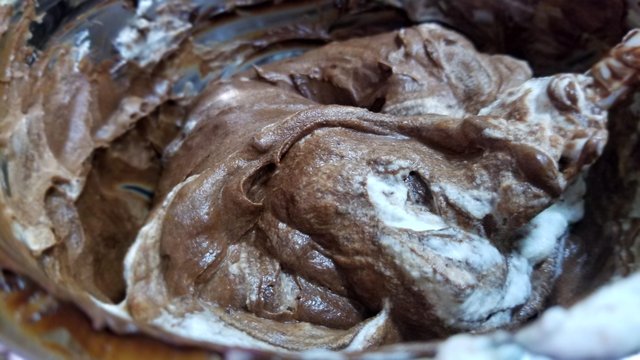 **6. Spoon mixture into dessert cups or clear drinking cups. For garnish, whip a half cup of whipping cream like in step 4. Put whipped cream into a bag fitted with a piping tip, and pipe some whipped cream on top of the ganache mousse. **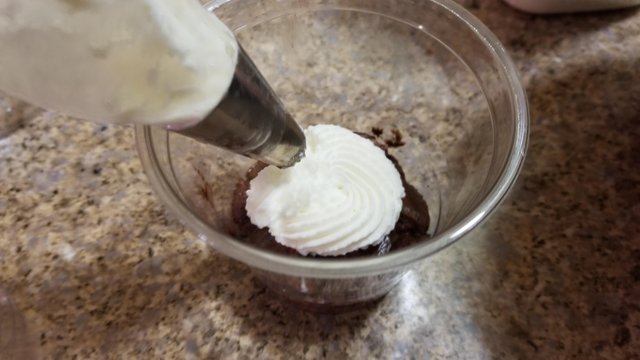 7. For an added touch of acidity and color, take a raspberry, roll it in sugar, and place on top of whipped cream mound.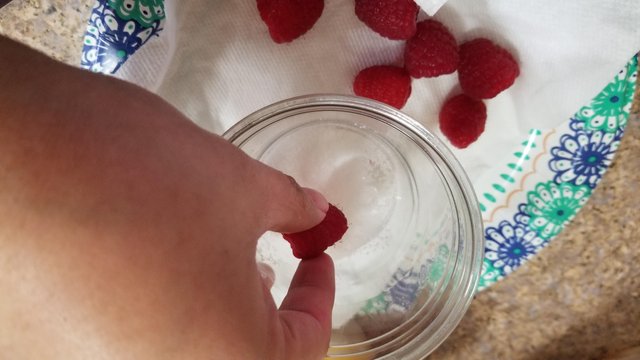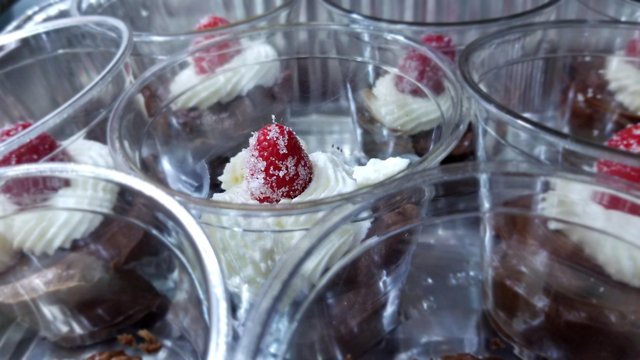 8. Keep desserts in fridge until ready to serve!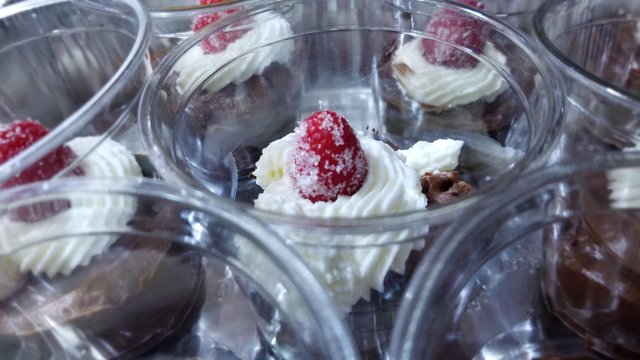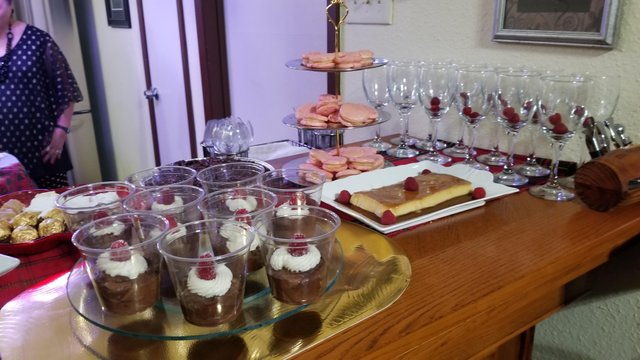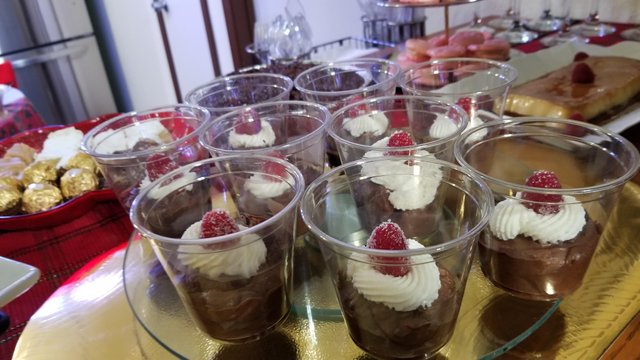 ---
Taken with Samsung Galaxy s8+
All content is original and all photography is mine.
---
Donations in any amount is always appreciated!
For Bitcoin Donations Wallet Address:
1Dj7ZxFwr97mfycS8Bf8H4vmEehAkKXFmW
For Ethereum Donations Wallet Address:
0x88c84933912203bC0A5B6feb32959329579d3A47
---
If you enjoyed this post please upvote, resteem, and of course follow me for future posts. Keep on steeming! 😉
👇👇👇👇👇👇