Healthy Homemade Chicken Tender
Hi guys :) Don't you usually think of a fast-food or frozen food first when you think about chicken tenders? To me, chicken tenders were always far from healthy. So I wanted to make healthy chicken tender at home using oats, black rice, and lentils instead of flours. And I baked it in the oven instead of frying them.
I was shocked because the chicken just melted in my mouth just like tuna or salmon! It was soooo tender and the taste was even better than fried ones!
Homemade Chicken Tender
Prep: 20 mins
Cook: 20 mins
Total: 40 mins
Ingredients
• 3 chicken breasts
• 1 + 1/2 cup of rolled oats
• 1/4 cup black rice
• 1/4 cup lentil
• 1/2 tsp Italian seasoning
• 1/2 tsp pepper
• 2 eggs
• 1 cup oats powder
• 1/6 cup olive oil

For chicken
• 1/2 tsp salt
• 1/2 tsp pepper
Course:
1.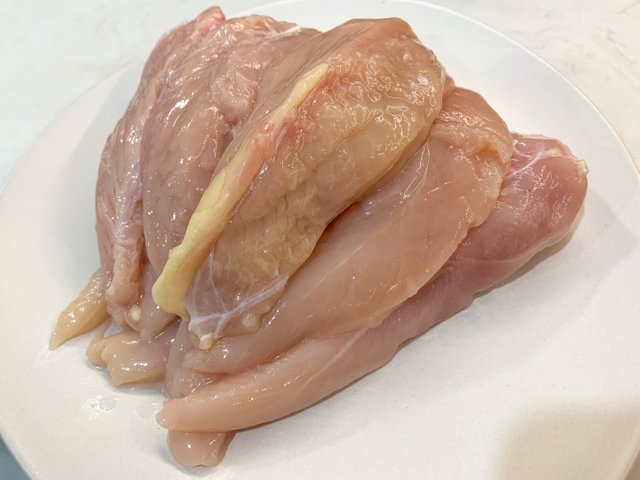 Cut the chicken breast into 3 ~ 4cm thick pieces, and season with salt and pepper.
2.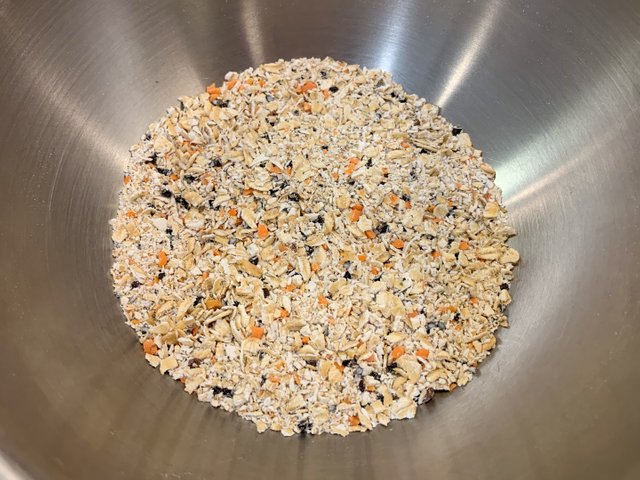 Grind rolled oats, black rice, and lentils with a food processor to make a grain powder. Grind it to the size of the breadcrumbs. And mix with Italian seasoning and black pepper.
3. Dissolve 2 eggs in a bowl.
4.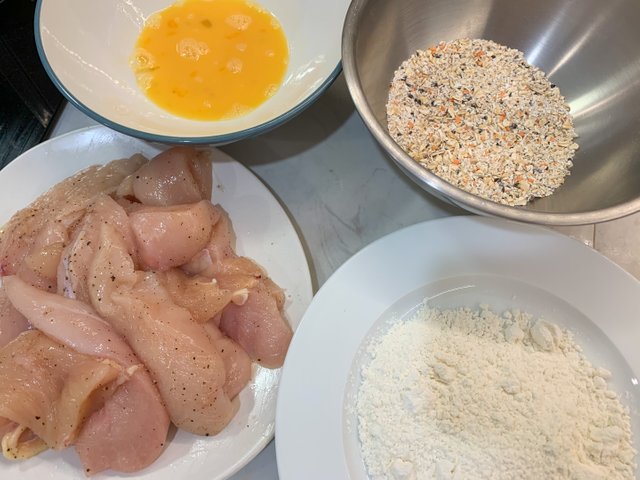 Coat chicken breast with oat powder > egg water > grain powder.
5.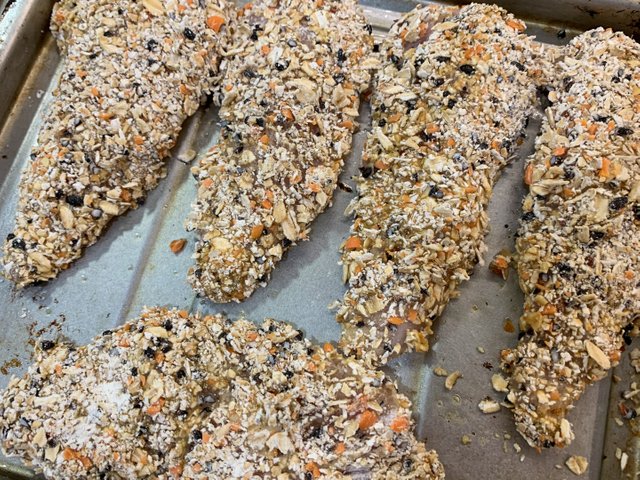 Preheated oven to 180-200 degrees. After applying olive oil to the oven pan, put the chicken on it. Using the brush, lightly apply olive oil to the top of the chicken as well. Bake for 15-20 minutes.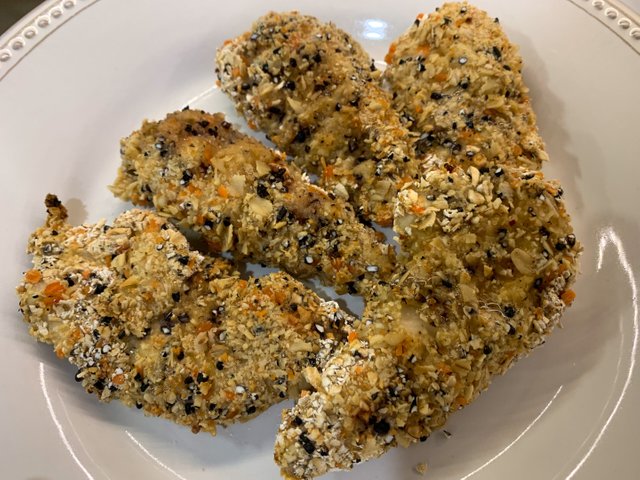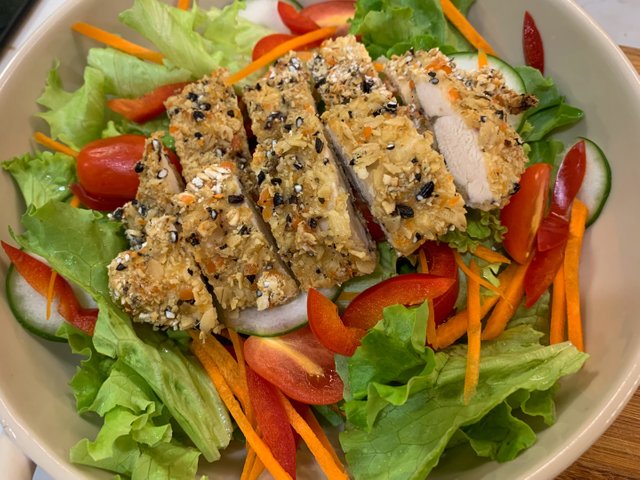 I made Cajun Salad with it for my dinner! It was soooo satisfying dinner :)