...like this unappetizing-looking blob of cheese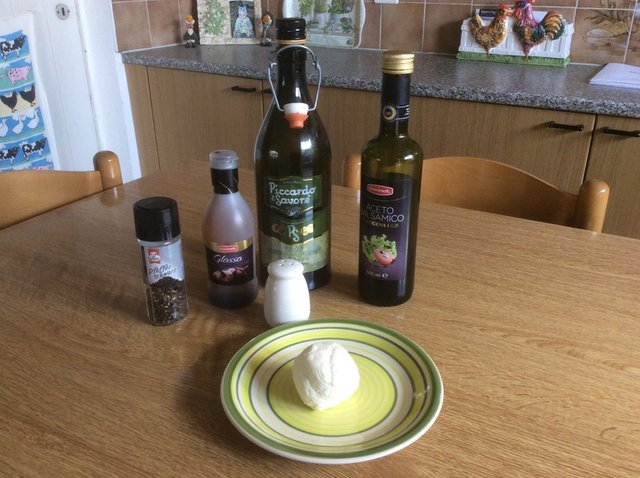 Can we get this little guy dressed up and decent?
The people from the part of Switzerland where I live, Ticino ( southern - Italian speaking ) are quite crazy about their local " Formaggini "...( literally translated: "Little Cheeses")
These are small cheeses that are made by local  cheese makers, who generally produce on a small scale.... usually family run businesses who sell to the local communities or at the local markets, restaurants etc. 
The cheeses can come in various varieties, shapes and sizes: very fresh... old and seasoned.... round, low and wide... round, high and narrow...square and high... square and low....goat's milk, cow's milk or sheep' s milk...you name it...they've got it...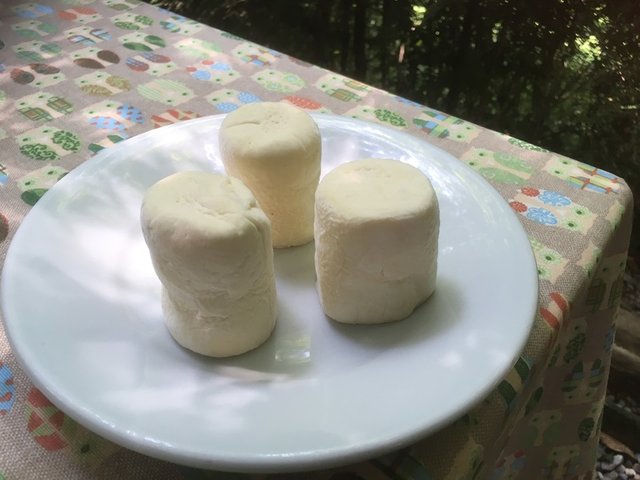 This is of the old-seasoned-round-tall and narrow variety
The taste can also vary, from quite strong, especially for the older seasoned varieties to semi - mild and fresh .....so how do the locals enjoy these wonderful little creations?...here we go:
Let's Get Dressed
Put the cheese on a plate and cut it up, or slightly squish it with a fork
Add :
Oil
Vinegar (especially good with Balsamic)
Salt
Pepper
Cut up fresh Basil leaves
Enjoy with Crusty Bread and OF COURSE:...a nice glass of RED WINE!!
And Voilá!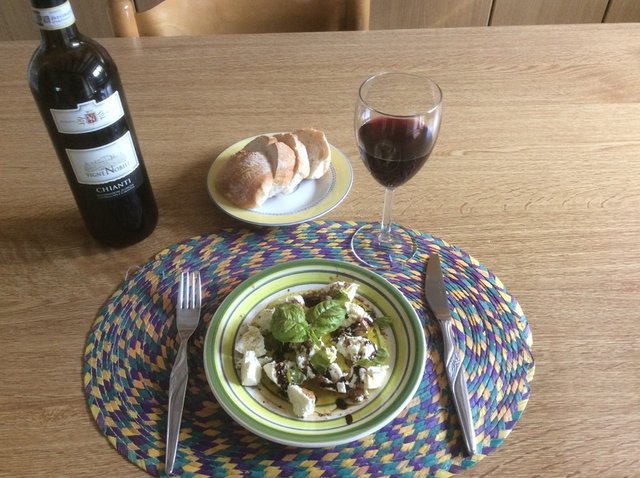 Your ugly  duckling unappetizing looking little cheese has now become a beautiful swan...the center of attention.....a head turner---a mouth waterer.....a show stopper.... the "uhhhhh...I wish I had of ordered that instead ..!"
If you can't get these where you live, you could still transform some other similar cheese to the same degree....the French or Italian "tome" is usually available at your local delicatessen ...give it a try, I'm sure you'll be surprised and delighted...
See you soon,