French Chicken Cheese Soup: Recipe
French Chicken Cheese Soup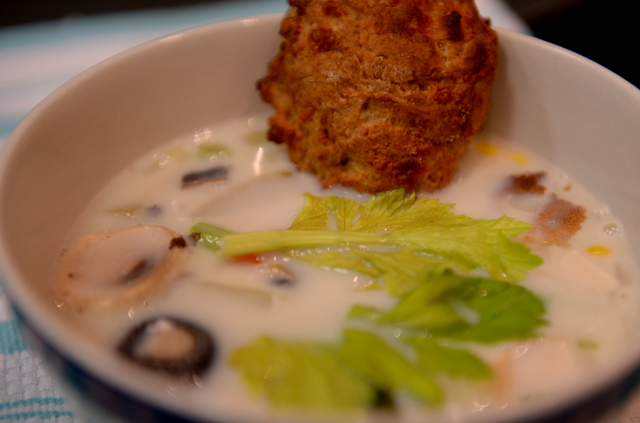 Image Source
Ingredients:
Chicken fillet 500g
Processed cheese 200 g
Potatoes 400 g
Onion 150 g
Carrot 180g
Butter to taste
Salt to taste
Pepper black ground to taste
Greens to taste
Bay leaf 3 pieces
Toast to taste
Black peppercorns
Preparation:
In a saucepan, add 3 liters of meat and pour water. As soon as the broth begins to boil, add 1 teaspoon of salt, a couple of chick peas and black, 2-3 leaves of bay leaf. Cook from the moment of boiling for 20 minutes. Then take out the meat.

Peel the potatoes and cut them into cubes. Cut the onions into cubes. Grate the carrots. Cut the meat into small pieces. Cream cheese (if in the form of a rod) grate or cut into cubes.

Add boiled potatoes to the boiling broth. From the boiling point 5-7 minutes.

At this time, make a weak fry in butter. First put the onions, then the carrots. Lightly salt and pepper. Ready to fry the broth in the soup and cook for another 5-7 minutes.

Then add chopped meat. Cook for 3-4 minutes, add processed cheese, properly stop and turn off the fire.

Sprinkle with greens before serving. If desired, serve with croutons.
---

Thanks for reading.