First of all, I would like to begin by saying that REBL is a token (better known as a future digital coin) created to help people having a better life in a secure system based on the new blockchain technology. In this new system, ordinary people or companies are treated equally (everyone has equal chances of development).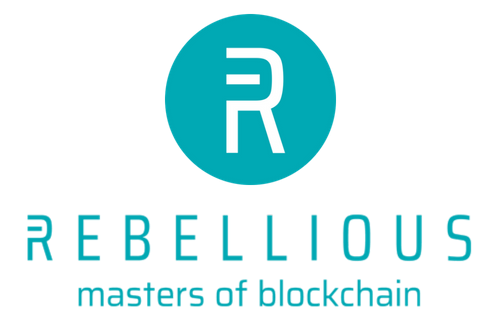 A team of clever people laid the foundations for a project that allows everyone to develop in the most beautiful way possible.
The way these people started this project is extraordinary! Just take a look at their website and you will understand (https://www.rebellious.io). The design it's amazing! The details of the design and the professionalism that Rebellious has been made makes me strongly believe that their team is only professionals who know what they are doing and who are there to treat things to the most serious way possible.
The REBL project has not started with an ICO - as in most cases in the crypto world... Founders have come up with their money. So, at the start, people who wanted to support the project received free tokens. All that you had to do was to fill out a form that was very easy to accomplish.
These wonderful people who have many years of experience in the world of cryptocurrencies have united their powers in this project wanting to annihilate everything that means speculation and manipulation of blockchain technology. In this sense, they created a unique project that fascinated me. You can read the project details in The Whitepaper.
The main idea was to create a unique blockchain based on utility tokens. This blockchain will bring many rewards to users. Details about the rewards offered by REBL Application and about Masternodes can be found on the Rebellious site.
The potential of this wonderful project has been very much debated. For months the world spoke about REBL on:
Why is REBL so good?
REBL is a company led by experienced people.
REBL wants to solve the problems in the best way possible.
REBL wants to give people equal opportunities for development.
REBL offers monthly rewards.
REBL has developed a community of enthusiastic people who are always ready to help.
REBL is a uniq based utility token project.
The first to sustain the project will be the most privileged. So, study about what REBL can offer and make a decision for your future.

REBL CONCEPT