Careers that make the best real estate agents: Is yours on the list?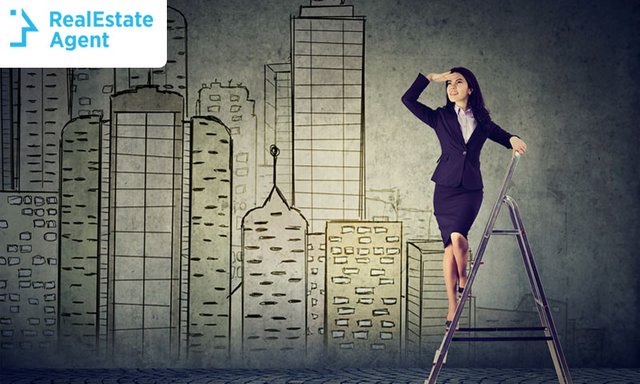 Are you thinking of leaving your job and finding something exciting and profitable to do instead? Have you ever considered a career in real estate? We say go for it! It is an amazing industry, and if you feel the life of a real estate agent is too exciting for you, there's a ton of other real estate jobs out there that could be a better fit for you. But how would you know which of the many real estate jobs would be the perfect fit for you?
To help you find the answer to that question, our team at RealEstateAgent.com came up with this article to talk about some of the best real estate related careers. So, if your former/current occupation is one of the careers below: hooray! Something about it will serve you greatly when you start your new career. Let's find out what:
Military Experience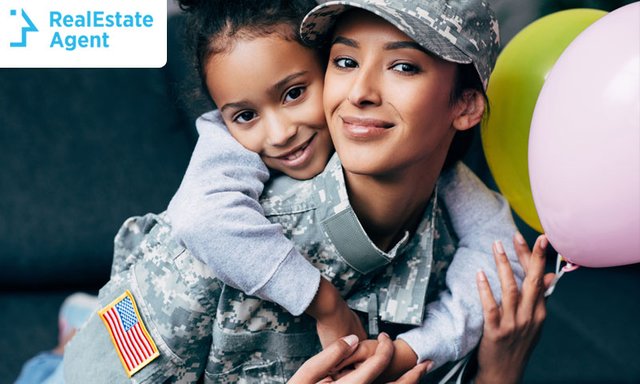 This might seem like a joke, but not really. The military discipline can be of great service in a number of real estate jobs. One of the things that hurt careers in real estate the most is the lack of personal organization, and that is because the name of this game is having LOTS of clients at once. We could say a Juggler is also a good related occupation, but the Juggler only juggles, he doesn't lead; a person in the Military has the discipline to juggle clients, listings, everyday assignments, and also to command and to inspire with leadership their employers (and colleagues when applicable).
Another great point that makes the military one of the best real estate related careers is their knack for strategy. No wonder there's a lot of books connecting sales strategy to Sun Tzu's teachings: It's the art of war out there in the real estate market, folks! You have to protect clients from adversaries' maneuvers, sometimes you're the one who has to strike... so strategizing can be the thing that makes or break the chances of success of a career in real estate.
Lastly, if you're in the military and thinking of leaving your job, there are a lot of programs in a lot of realty firms to place veterans within their ranks, which is always good, right?
Public Relations Experience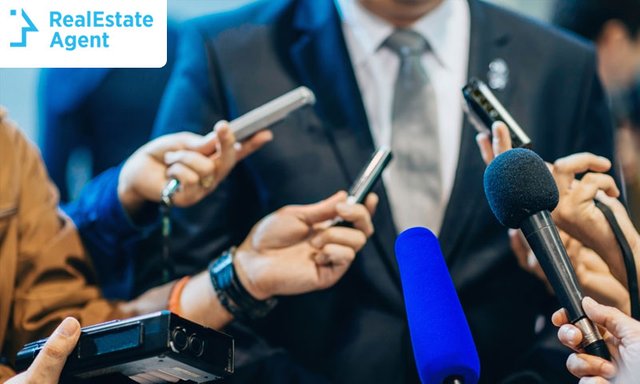 Public relations, commonly abbreviated into "PR", is also one of the best related careers and one of the main reasons is because they have one unique skill – that, as a whole, our last real estate related career is usually very deficient of – that is their charisma and ability to appeal to people. It's in their name: public relations is basically 50-60% of what an agent does; developing a relationship of trust with someone to exercise their agency on a real estate transaction.
Agents are, in essence, public relations with additional housing knowledge. They can't work behind a desk only, they need to move around, spend money having lunch with possible clients that sometimes do not become actual clients, their telephone bill is crazy, they're always on the run, attending parties, connecting people, always with a fresh stack of business cards, always well-dressed and well-groomed because you never know where and when you will bump into someone that can hire you or help you out with something.
In theory, Public Relations and Real Estate Agents would both make fine with a political career because they are great connecting people and, in several ways, that's what politics is all about. But we guess they're smarter than that and, instead of being on the forefront of it, they just pull the strings from the back to avoid the tiring public eye, losing privacy etc. That's a great thing about careers in real estate; you get to be "famous" within a community but not that much. You get to fly close enough to the sun without melting your wings.
Teaching Experience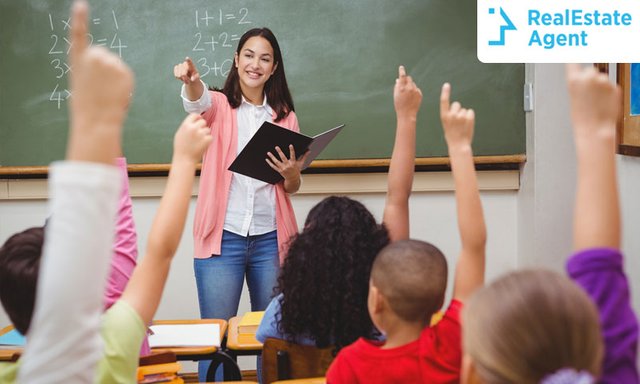 One of the noblest occupations there are, it's fair to say that even if you're considering leaving your job to start a career in real estate, you will still be a teacher. Once a teacher, always a teacher. And that's something real estate jobs are actually counting on when hiring a former teacher. Here's why: this business can be very difficult to understand for lay people. And, when you're an agent you HAVE to because your client needs to know what he's saying yes or no to. So, the skills of a teacher comes very in hand for the homebuyer or home sellers to get assured of what they're doing. With that, things happen faster and without error. Also, within big firms with a lot of coworkers, there's always the need to look for the macro and not just the micro, so, when building a real estate team, managing partners consider teaching experience a great asset. And it's simple to understand why: a person that has learned to go about everything in an educational manner brings the whole office to a higher standard of information exchange and, consequently, of knowledge and productivity.
One other thing that people with teaching experience are great with - and that is vital when pursuing careers in real estate - patience. Patience for dealing with rude clients (just like they do with naughty students), patience for dealing with the sometimes slow pace of the housing market and their careers.
Lastly, it doesn't hurt the fact that, as a teacher, you've probably met a lot of parents that respect you for what you did for their sons and daughters – or even the students itself! Maybe now some of them are old enough to get their own house and you're a trustworthy person; they'll feel more than safe to put their lives in your hands. Again. Yes, as far as real estate related careers go, this one is a solid one.
Athlete Career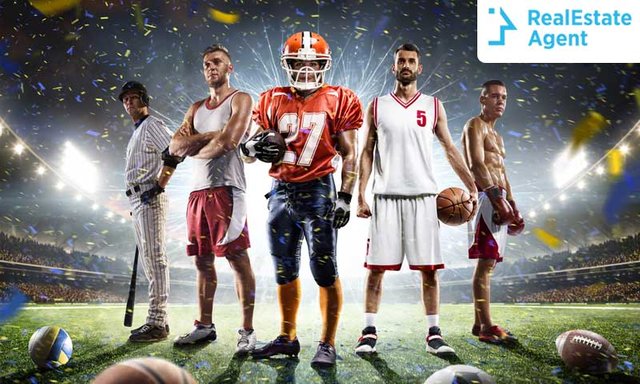 Well, we've talked about discipline, right? Athletes also have a lot of discipline; their training requires so. But they have one other unique skill: their focus. For athletes, after years of disciplined training, comes one time - the competition - where everything is put to the task. With real estate that also happens. You do a lot of things that lead to nothing - and sometimes you know that while doing it – but you still have to go about it as if it was the real deal, so, when it actually comes, you know what to do.
And there has to be something we don't understand about being an athlete that makes for a great real estate related career because the fact is that a lot of former athletes retire and go on to establish sound careers in real estate. A-Rod has become a real estate mogul, Wayne Gretzky is a fine house flipper, Magic Johnson a great commercial real estate investor, and you can't even say it's just because they are famous. Yes, Celebrities in Real Estate do benefit from their connections and star power to strike big deals, but (i) that's not enough to make it as big as they are making it and (ii) some "smaller market" athletes like former NFL Jerry Rice Jr. (Washington Redskins) and Steve Maneri (Houston Texans), and former MLB Adam Kennedy (Anaheim Angels) and Scott Drucker (Oakland Athletics) have also gotten real estate jobs and after leaving their major leagues and have been doing quite well here in our major league. We don't know exactly what are the reasons behind athletes' doing so well in their real estate jobs but we're betting on a combination of a drive for competitiveness and ability to teamwork.
Stay-at-home Moms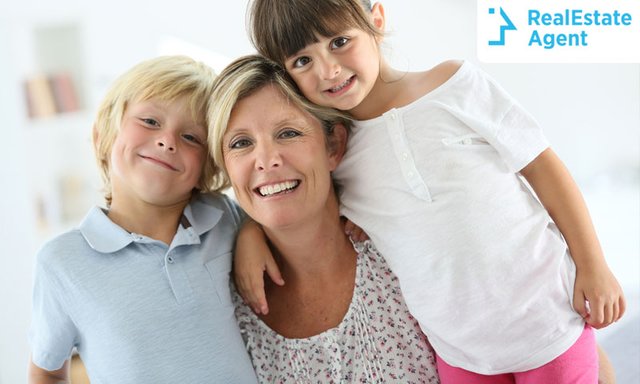 Hey, Stay-at-home Moms make awesome real estate agents, and if you think about why, it's because they basically have all the qualities of the aforementioned real estate related careers. They have discipline – they have to have, otherwise they'll go crazy. They have patience – oh, how they have patience… They know a lot of people because of their kids, which is always great for the public relations aspect of the life of a real estate agent, and so it goes. No wonder a lot of moms – especially the empty nester ones – decide to spice things up with a new career.
Is your former career not on the list? That's not a problem. Here's two skill that anyone in any line of work, can have and it's fundamental not only to our industry but for anything: commitment and curiosity. If you show up to do your job with the right attitude, willing and hoping to learn, you'll have the real estate industry waiting for you with arms wide open and your chances of having a long and successful career in real estate become grander. Reading this article was a good first step. To exercise that commitment and feed your curiosity, we invite you to visit our Real Estate Glossary and Real Estate Advice page and to learn from other people's Real Estate Questions! Good luck!