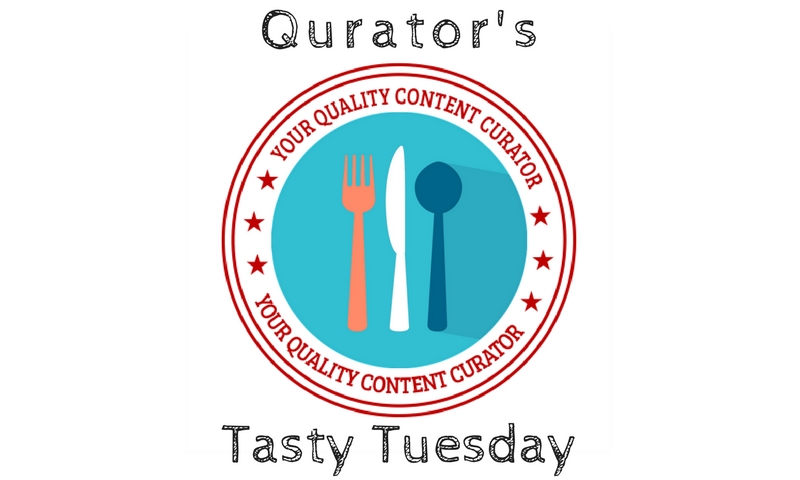 ---
Welcome to the 40th Edition of Qurator's Tasty Tuesday!
Below you will find some awesome food images taken by some your fellow Qurites that captured some of their appetizing culinary moments! Come along and let's enjoy these delectable pictures and make sure to vote for your favorite!
Note: some of you have been curated twice since the start of the daily qurator and some have been curated only once. As the Daily Qurator is gaining fame with every passing day, many new steemians are asking/will ask to join us. So, expect to see posts from new users for now. When the opportunity arises, posts from older users will be curated once again.
When this post reaches payout the participant with the most upvotes on their comment will win a Tier 5 membership for 30 days! Awesome right!?Only upvote from Qurator members will count.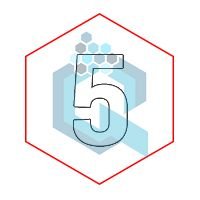 We made it easy for all participants by providing the links that they can just copy and paste into the comment section of this post to officially enter the competition!
PLEASE NOTE, ONLY THOSE FEATURED IN THIS POST MUST PASTE THE LINKS BELOW IN THE COMMENT SECTION. POSTING THE LINK IF IT IS NOT YOURS COULD RESULT IN A FLAG.
@tangmo
https://steemitimages.com/0x0/https://cdn.steemitimages.com/DQmbW6PjtLGMK5sYaH63etcHRdjmrfpPzoBn8rDeuxFf8T3/Koomwimarndin31.jpg
@ngocbich
https://steemitimages.com/0x0/http://bepthixu.com/wp-content/uploads/2018/08/DSC03811.jpg
@exporernations
https://steemitimages.com/0x0/http://explorernations.vornix.blog/wp-content/uploads/2018/08/WFLSE4189.jpg
@funtraveller
https://steemitimages.com/0x0/https://ipfs.busy.org/ipfs/QmRspv4obDTpenZFi6TpuYzuExpNnF6TpsAbH33mqyvQBD
@amrumk
https://steemitimages.com/0x0/https://cdn.steemitimages.com/DQmVz1jKYTXdUJBSngfijhvcyGDPABa6G6fyMeVzpFmabq2/8BEAA418-4D8B-413C-A56F-5D829DCEF12B.jpeg
Let the competition and upvotes begin! Best of luck to all the Qurites participating!
Note: Any upvotes from pay4vote bots will not be counted.
Spamming messages and asking for upvotes on your comment is frowned upon and could lead to being disqualified. Stick to friends and people you know!
---
Your Quality Curator ~( @goldendawne )~ Presents:
---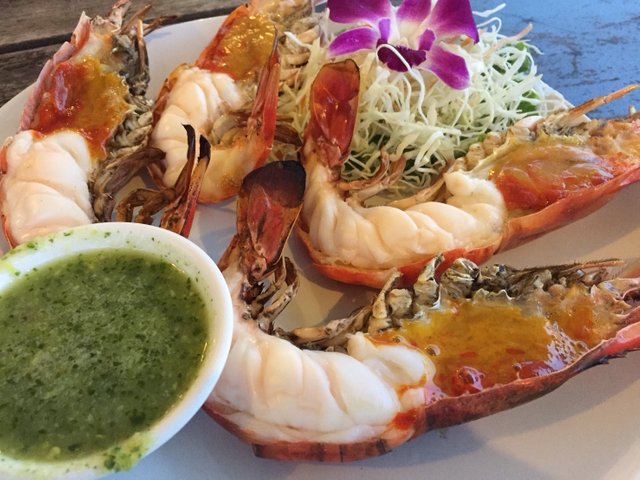 Koomwimarndin- An Interesting Place Of Knowledge Of Various Kinds Of Pottery- In Chachoengsao Province, Thailand
Koomwimarndin is not a resort or homestay, but it's a place that you can gain a lot of knowledge of various kinds of pottery. Very interesting, right?
It's situated in Chachoengsao province, Thailand, which is not far away from Bangkok
After the trip, it would be good to have a great dinner along a river…..
Apart from delicious, I think, eating foods with nice atmosphere like this would be more enjoyable
Look at all this wonderful food filling up this plate. Maybe @tangmo will stop in and let us know what all is there.
---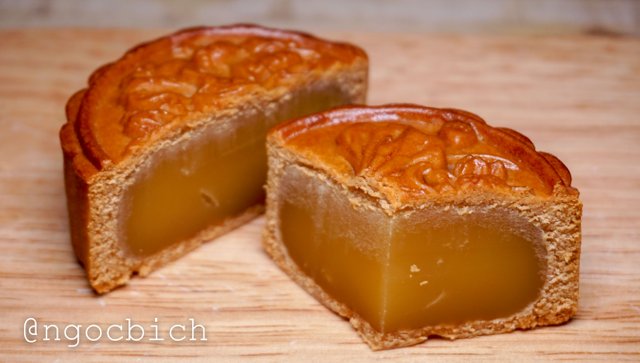 Mooncakes- Banh Trung Thu
After many failures, I also succeeded with moon cake. It is not hard to make mooncakes, but it takes patience. Please see some pictures of my mooncakes This is a moon cake without baked beans with mung beans jam-like filling, green tea and green beans mix green tea jam-like filling
Mooncakes? What are mooncakes?
Have you ever had a mooncake before? Well this one made with sugar syrup looks so sweet and divine!
---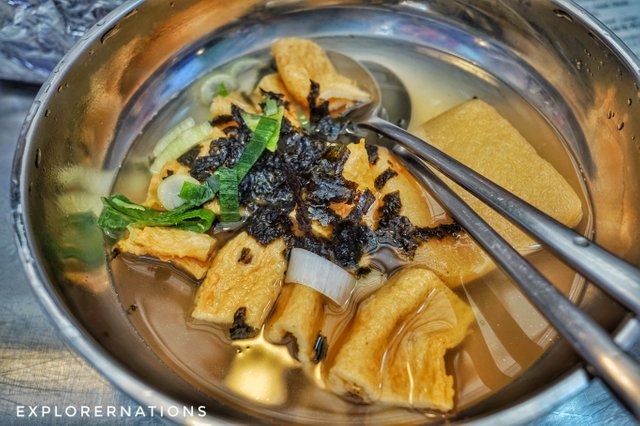 Travel Blog 48: Exploring & Eat Until You Drop At Traditional Gwangjang Market, Seoul
No one can resist not ordering a savory hot broth, especially during the chilly weather. Although it's not the most flavourful dish I ever had, but I am totally into it. The subtle fishy broth with a hint of sweetness from the radish is like a perfect combination.
Oh yummy! This looks so delicious!
Just as @explorernations says... this broth appears to be savory and I would imagine delectable!
---
Pancakes, Eggplant & Omelette
What a treat
After exploring the city for my photography, the best thing for me to do is to fill up my energy tank with some calories. This has to be one of the interesting weird combinations that worked for me
This may seem an odd combination for a meal; but once you see the image... I believe you'll fall in love with it. @funtraveller shares their entry into a food lovers contest on steemit. So what do you think? Does this meal sound good to you?
---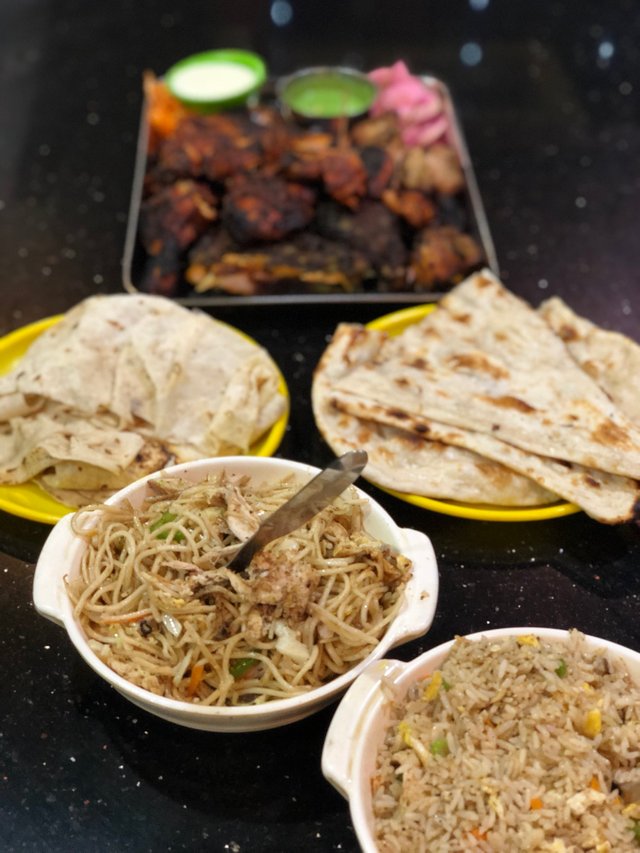 Heavy Dinner Makes People Unhealthy- Monthly Author Badget Challenge
We've all heard that eating a big and heavy meal right before bedtime can be unhealthy, right?
Well look at what @amrumk is sharing in this post today.
A little bit of rice and a little bowl of noodles. Now that sounds not only healthy and filling, but also not to heavy.
---
---
Nominations!
Get nominated for the next Qurator's Tasty Tuesday
DO
Want to take part in the next Tasty Tuesday? Sure you can! Simply comment in the comment section with #nominate.
We will then consider your account and look over your feed for any food related posts for the upcoming Tasty Tuesday.
DO NOT:
Post links and/or pictures of your most recent food posts. We will not choose them. Why? Well, we want the nominees to also benefit from being in the Tasty Tuesday Edition. If you give us a link now and we use it for the next issue of Tasty Tuesday your post has most likely reached payout. That means not extra upvotes... We will select the most recent posts from your feed.
So instead, just include#nominatein your comment of this post (don't forget to vote for your favorite food post first).
We will take it from there and consider your feed for the next Tasty Tuesday.
---
Did you vote for your favorite Photo Friday yet?
Qurator will be hosting a Photo Friday each week where 5 members will be selected to win a Tier 5 membership!
Head over to THIS POST to cast your vote and show some support! Who knows, maybe next week it's your turn to receive some votes and stand a chance to win! =)
---
The winner of Tasty Tuesday #39: @vipnata
Congratulations to @vipnata who won a Tier 5 membership for 30 days!
---
Remember, if we get complaints about participants spamming links/comments and asking for upvotes you WILL be disqualified!
---
Your Quality Content Curator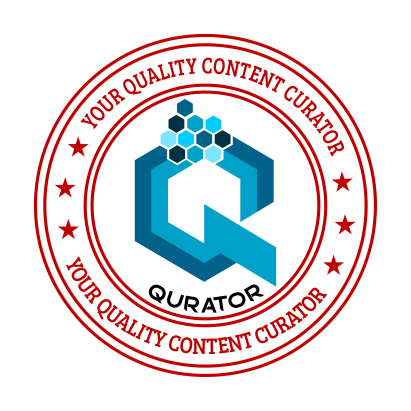 The Qurator project is brought to you by:
@scrooger | @boontjie | @goldendawne | @ewkaw | @ackhoo | @brumest | @stresskiller | @blacklux
For more information on the Qurator Project click HERE
---
Like what we do? Consider voting for us as a steemit witness.
---