Big Size Steamed Siakap (Sea Bass).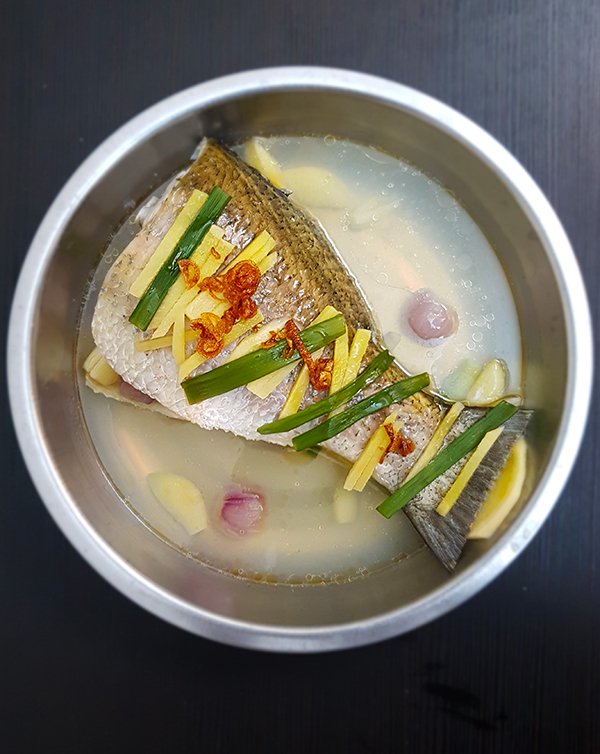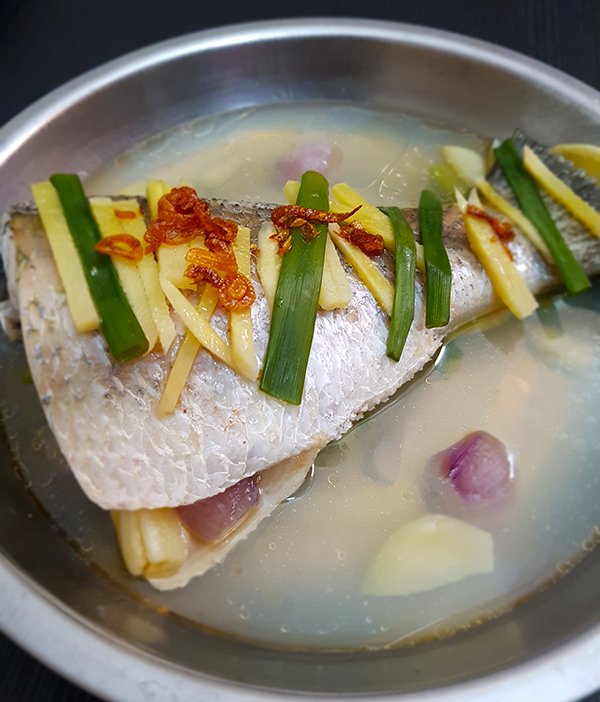 We have been doing a lot of home cooking for the past 3 months, there are lots of photos to share, today will be sharing our favourite fish - Sea Bass. We will go to the town's big wet market to get the fish as it's way much cheaper than the normal grocery stores, and way fresher too! I got this one whole fish which is more than 1 ft long for just RM16 (USD 3.86).
We like the sea bass steamed, no other way can make the fish's freshness tasted better than steam it. Just a very simple ingredient, with a 2-3 clove of garlic, 3 shallots, some gingers, and some scallions. And don't forget to put some salts and water to make the fish soup tasty!
After steamed for 9-10 minutes (depends on the size of the fish), take out and put some fried shallots and oil on top, usually I will add a teaspoon of sesame oil to make the taste richer as well, and then it's ready!
A simple dish for a simple meal. Hope you like it!

This is my entry for @qurator's Tasty Tuesday #78. Check out here for more details of the contest.

All photos were taken with my Samsung Galaxy S7 Edge.

Thank you for stopping by, this is a place where I can share the things I enjoy in life, art, gardening, nature, foods. This is why my divider above are filled with all the different kind of icons that I love doing. I hope you enjoy my post so far, leave me a comment if you like.
谢谢您的到访,这里是个我可以分享关于我所喜爱的生活,包括艺术,园艺,大自然,食物等等的地方。 这就是为什么我上面的页脚全都是我喜欢做的不同类型的图标。 我希望您喜欢我的帖子,如果您喜欢,不妨留下您的评语。
Proud Member of:

Proud curator and editor of #cn-malaysia