My top ten favorite quotes by Leonardo da Vinci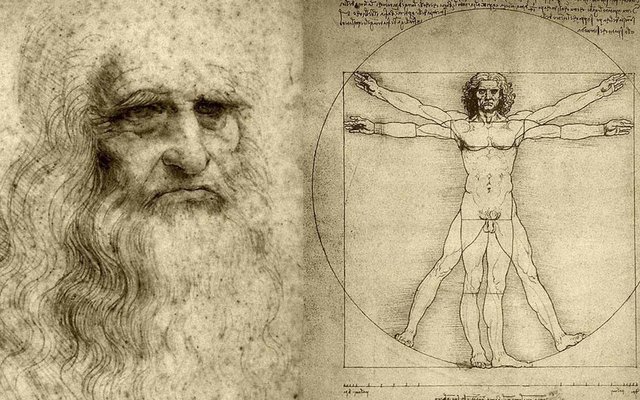 The mastermind behind the "Mona Lisa", "The Last Supper", and the "Vitruvian Man" has also left behind many inspirational quotes.
A man of many traits and a man who taught himself most of what he knew. A force that left many wonderful things behind for us to learn and build from.
My top ten Leonardo da Vinci Quotes.
1- Tears come from the heart and not from the brain.
2- Necessities is the mistress and guide of nature. Necessity is the theme and inventress of nature, her curb and her eternal law.
3- The Medici created and destroyed me.
4- Knowledge of the past and of the places of the earth is the ornament and food of the mind of man.
5- Our body is dependent on Heaven and Heaven on the Spirit.
6- Just as courage imperils life, fear protects it.
7 - A beautiful body perishes, but a work of art dies not.
8- I have offended God and mankind because my work didn't reach the quality it should have.
9- The natural desire of good men in knowledge.
10- Marriage is like putting your hand into a bag of snakes in the hope of pulling out an eel.