Explain This Quote #2 — By Buster Keaton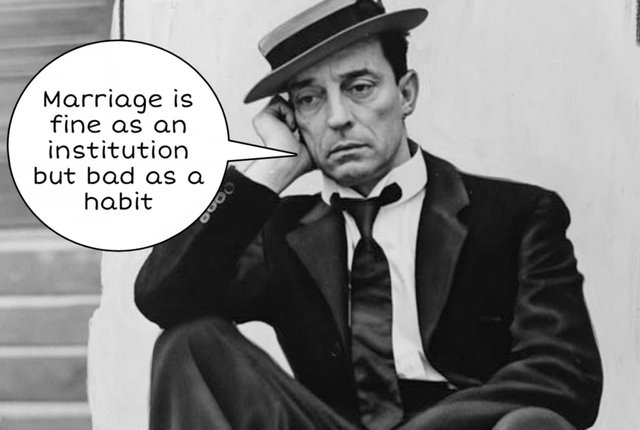 ---
***Joseph Frank "Buster" Keaton (October 4, 1895 – February 1, 1966) American actor, comedian, film director, producer, screenwriter, and stunt performer.***
---
Marriage is fine as an institution but bad as a habit
Well I guess that he wasn't against marriage but he just didn't like the reality of it. In other words, marriage good as a part of this society (no way to know the reasons why he thought that) and bad because everything becomes routine (boring).
Buster Keaton had only been married for three weeks and never wanted to join the 'Why, dear' club.
Anyway what do you think is the meaning of that quote?
---
For my other Explain This Quote Post
Explain This Quote #1 — By Francois de La Rochefoucauld