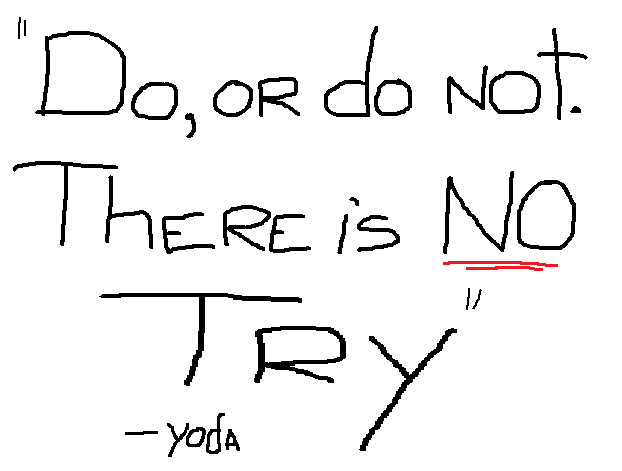 Often I've found myself telling myself and others this... Seemingly not knowing the source was Yoda of all things till today. Lmao! Perk of being a sci fi nerd as a kid I guess?
You are capable of anything, you are likely your most limiting factor.

If you focus on things they grow, grow yourself and those around you.