Stellite is a CryptoNight mineable coin announced in January. It has got quite a good userbase already, and I think there is potential for the near future. Supposedly mobile friendly and can be mined on anything.
Here is the announcement: https://bitcointalk.org/index.php?topic=2813261.0 and a Discord Invite.
Traded at TradeOgre, CREX24, Bisq DEX and just recently Altex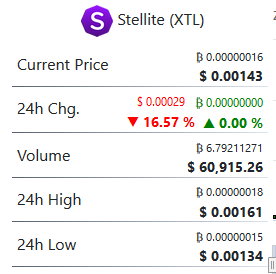 Here is the Tradeogre chart, and this is poor input for technical analysis. We can see price and above all volume is gaining strength the past weeks.
XTL is now trading 400% up from last month, and the potential for much more profits to come.


Here is the Crex24 chart, and it got the basic tradingview tools.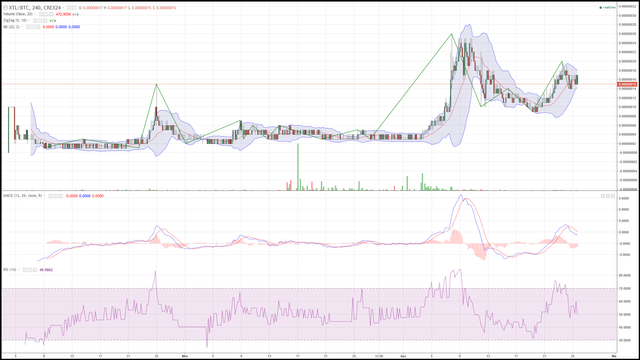 I could fit the whole traded period into the 4 hour chart, and as the Zig-Zag tool indicate we can be finished with an ABC correction, and already into wave 1-2 of next Elliot Wave up. MACD closing to zero, and RSI at 50 indicate we can have some slow days trading XTL, altough the closing in on the Bollinger Bands indicate something can happen abruptly.
---
If you'd like to spend some Stellite, donate me some!
Se3YPajhPwrHDYVEQwjrFvZqr6ScdFe3ZXYdL8wYXHkZC4ytQJbuSkx9WDhygfKSmoX2wpLmiS2LsHALXU8s6iPw17znVfzjX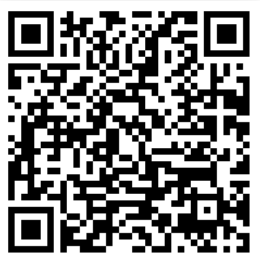 ---
---
These are just my thoughts, not a trading advice. Do your own research before buying or selling.
If you have another view on this post your welcome to discuss and post your charts in the comments.
If you'd like my technical analysis on another coin, please ask in the comments.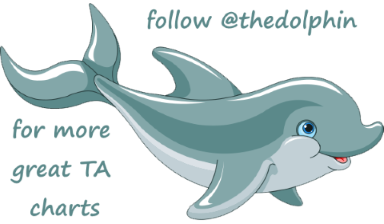 ---
Comments are highly appreciated, and please
upvote, resteem and follow me if you profit or otherwise enjoy my posts !
---
I use these exchanges:
Support me using these services