There is no news that we are in the era of blockchain improvement and technology. We have seen quite a lot of revolution in this aspect and also witnessed the limitations thereof.
Blockchain technology has been a major push in which security and decentralization are maintained. They have helped in reforming the current and currency economy, improve communication, provide better and innovative knowledge and support existing models in a more decentralized way.
In the niche of blockchain technology, I wish to introduce you to a new entrant which is of high importance in the field. This new entrant will revolutionize the blockchain architecture in a way that it can serve the global-wise commercial standard without any downtime in terms of transaction non-confirmation.
This new entrant is called Quarkchain
According to the whitepaper, Quarkchain will provide
Secure: No fear of vulnerable blockchain that can be disrupted with ill intentions and malicious attacks
Decentralized: It won't be controlled by an entity nor prone to censorship.
And
Scalable: Ability to improve the transactions that can be done without giving enough hash power for double-spend attack.
Blockchain, that is expected to deliver 100,000+ on-chain transaction per seconds.
The main features that Quarkchian is bringing to the forefront to edge other blockchains are;
Reshardable two-layered blockchain: This will be done by using elastic sharding blockchains(shards) as the initial layer and then root blockchain as the second layer. This means that the second layer can easily confirm the blocks from the first layer.

Guaranteed security by market-driven collaborative mining: The security of the transaction is a priority that Quarkchain is not taking lightly. This will be ensured by a game-theoretic framework for incentivizing, and at least 50% of the overall hash power will be assigned to the root blockchain in order to mitigate double spend attack on any transactions.

Anti-centralized horizontal scalability: Because Quarkchain is targeting a high TPS(transactions per second), and targeting decentralization, multiple cheap node that forms a cluster will be allowed to replace super-full node

Also, efficient cross-shard transaction: This enables cross-shard transactions to be produced at any time on the blockchain and confirmation done in few minutes. The good thing about this is that the speed increases linearly as the number of shards increases

Simple account management: The cryptocurrencies of different shards can be stored in one smart wallet

Turing-complete smart contract platform: Since Ethereum virtual machine is necessary for easy migration into other blockchain platform, quarkchain network supports the Turing complete smart contract.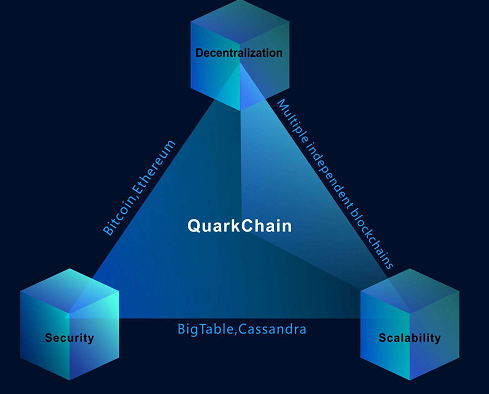 The team behind this project is divided into development team and operational team
Development Team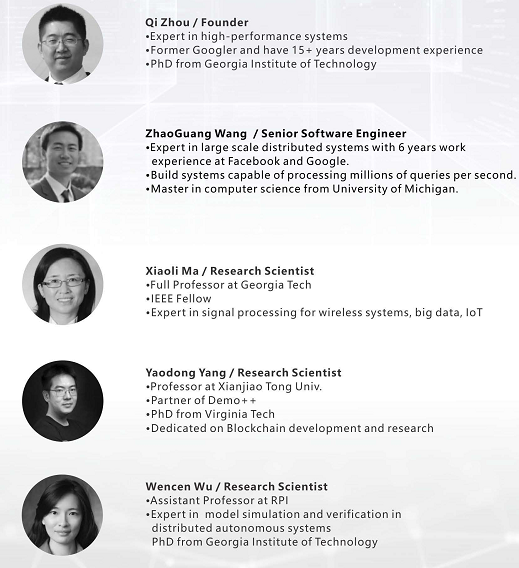 Operational team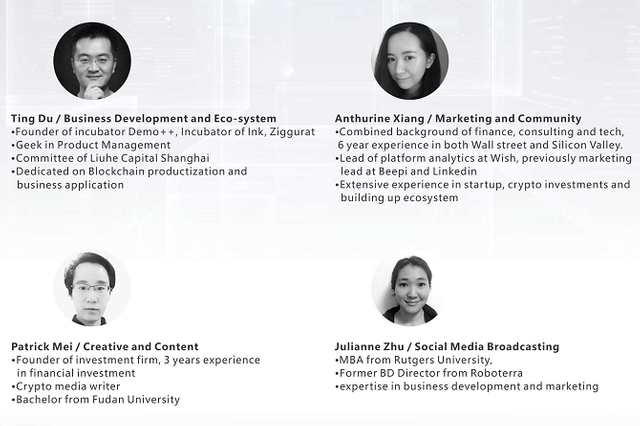 I believe the team will be successful in the implementation of their features and objective as they already have their test net launched.
To know more about the project, please visit www.quarkchain.io
Also, their ICO will start in few weeks time as KYC and whitelisting is already ongoing.
https://steemit.com/quarkchain/@quarkchain/kyc-explanation
Capital to be raised: 20 milion usd
Quarkchain Social presence
---
---
This article is written by Telegram username: turpsy
Thanks.
Share your commnets and thought below.