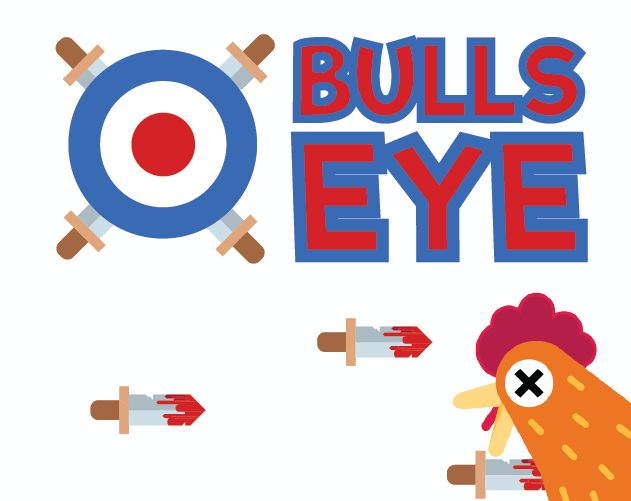 I've been working on different projects lately and had little time to work on mobile games. I've finally managed to work on a mobile game involving sword and... chicken!
Bull's Eye is the name of the game.
I've released it on itch : https://ebuzzgames.itch.io/bulls-eye
I was also pleased that Galactic Safari received a nice review : https://steemit.com/steemgg/@steemgg/steemgg-newsletter-issue-5
I should have some free time before Xmas and I'm planning to launch something. I still don't have a clue about what kind of game i want to work but I'm sure I'll find something interesting!