Q anon discusses the Florida school shooting - Feb 23rd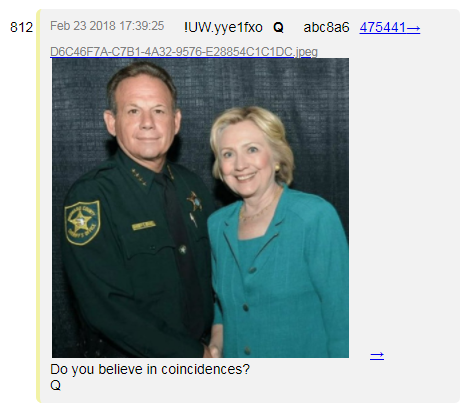 Broward Sheriff Scott Israel pictured with Hillary Clinton. The old saying a picture's worth a thousand words comes to mind.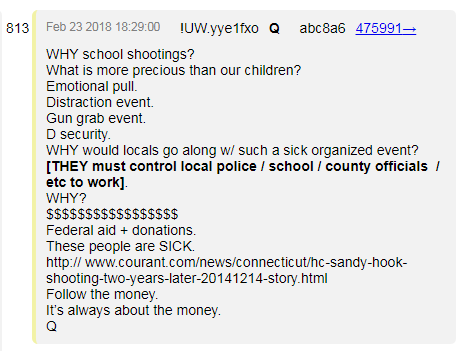 Distraction event from the fact the Russian collusion investigation is going nowhere? The shooting events are security for the democrats and could be seen as donation events as the tend to pull in big money from liberals.
https://www.forbes.com/sites/elizabethmacbride/2018/02/23/anti-gun-groups-see-huge-surge-as-more-than-500000-sign-donate-volunteer/#1ade330239ff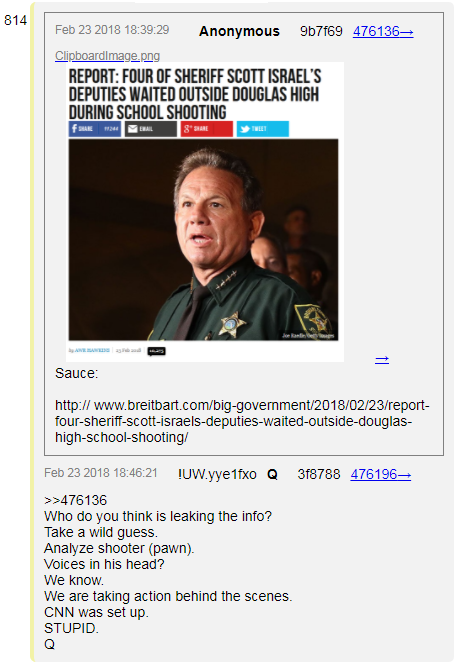 I think q is referring to Trump and good guys in Washington that leaked this story. Voices in his head sounds like Cruz might of been an MK Ultra pawn.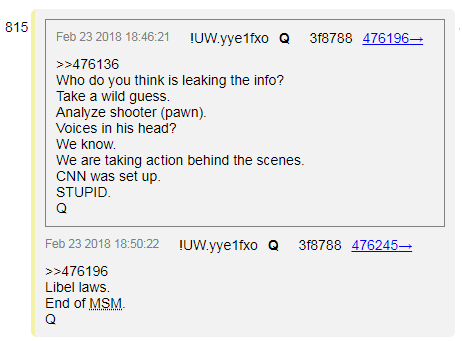 Is something big going to come out of this shooting that's going to destroy CNN's credibility forever? Maybe information on what CNN is doing behind the sense to coach these kids or paying them to say what they're saying? I'm interested to see how this is going to play out.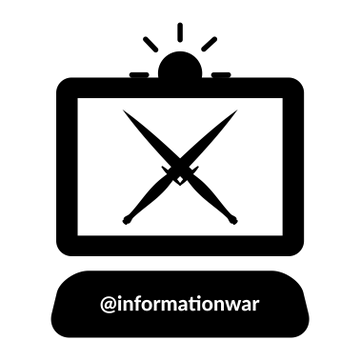 Interested in joining or supporting the Information War?

Use tag #informationwar to post your own stories about the lies and propaganda being pushed on the public. @informationwar will upvote posts worthy of the cause.
Join the discord: https://discord.gg/JsXbzFM chat with like minded individuals like myself and share your articles to receive additional support
Delegating Steem Power:

Another way you can support the cause is to delegate SP to @informationwar.
Note: remember to keep around 50SP in your account so you don't run into any bandwidth problems.
How to delegate SP video: https://steemit.com/informationwar/@truthforce/dsukmik2