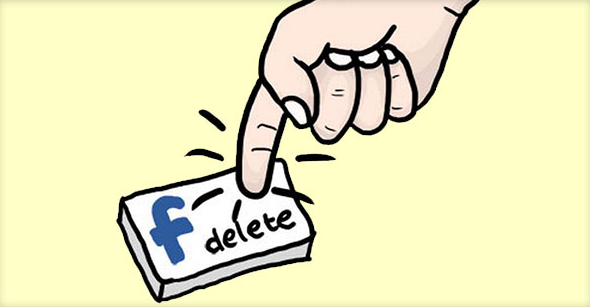 English Version Below – Roll Down to ENG
---
PT
Já escrevi um post anterior sobre este assunto, você poderá vê-lo aqui, onde escrevo sobre sérios problemas do FaceBook e os motivos que deveriam levar você a migrar para outras plataformas que empoderam mais os seus usuários.
Agora, no mês de junho, apareceram muitos relatos de páginas deletadas no FaceBook, a grande maioria delas são divulgadoras de conteúdos alternativos, principalmente na área de curas e saúde naturais.
Este caso parece ter começado com a postagem de Jake Passi na rede social Minds, onde ele comenta o caso. Jake Passi é conhecido pela página do FB Collective Conscious, que traduzido significa Consciência Coletiva. Nesta postagem do Minds, ele lista 84 páginas que foram deletadas.

Você também poderá encontrar uma postagem sobre isto no fórum Reddit aqui. Onde a mesma situação é descrita.
Um site chamado Swapd, que trabalha com vendas e compras de páginas do FaceBook, se pronunciou numa postagem confirmando que de fato o FaceBook está tirando do ar várias páginas:
ATUALIZAÇÃO 07.06.2018: Após dias de novos relatórios chegando, temos 100% de certeza de que o Facebook está limpando a casa, de forma dura. Eles não estão fazendo reféns e excluindo milhões de fãs sem qualquer hesitação. Não importa se sua página é de 50k ou 40m, todos estão em risco.
Bem, ao ver a lista de páginas apagadas, procurei verificar algumas delas, e descobri que estava seguindo algumas. A mais proeminente que reconheci logo, foi a Nature Cures Not Medicine, que traduzindo significa A Natureza Cura e a Medicina Não, ainda consegui acessar a página, e vi a seguinte postagem:
Se você está procurando pela página do Facebook "Natural Cures Not Medicine", ela foi deletada pelo Facebook sem aviso ou explicação. Iniciamos esta página de backup para manter contato com qualquer pessoa que esteja procurando por nós. Alguém já sequestrou o nome da nossa antiga página e url de forma fraudulenta e está fingindo ser nós. Não acredite neles. Nossa nova página oficial está aqui.
Claramente a página parece que teve problemas. Outras páginas que reconheci prontamente, que também acompanho, são as páginas Earth We Are One, Terra Somos Todos Um, e Universe Explorers, Exploradores do Universo. Tentei buscar as duas no FaceBook, e só consegui encontrar algumas referências quando estas páginas foram marcadas em outras postagens. Desta forma, podemos muito bem saber que elas foram mesmo deletadas. Sabemos isto porque existem outras páginas e usuários, que compartilham diversas postagens, e ao final delas, marcam páginas parceiras numa espécie de nota de rodapé final. Nos exemplos mostrados a seguir, você verá duas postagens com as marcações finais, no entanto, as referidas páginas estarão escritas com fontes escuras, diferentes das outras páginas marcadas em azul. Isto evidencia que, quando as postagens foram compartilhadas, e importante vocês repararem nas datas delas, as páginas foram marcadas com sucesso, normalmente, mas mais tarde, elas foram inutilizadas, provavelmente, excluídas do FaceBook. Vejam:

Aqui temos também a evidência de que uma página chamada Nikola Tesla não está mais acessível no FaceBook:
Sempre notei coisas bem suspeitas na mecânica do FaceBook, como já citei antes, o fato deles bloquearem e desaparecerem com grupos de mais de 1 milhão de usuários. Tudo isso me parece que o FaceBook tem se preocupado muito com a dinâmica de fluxo de informações na sua rede. E nesta era digital, quem controla o fluxo de informações, pode controlar muto mais.
Penso que passou da hora de nós usuários digitais tomarmos para nós mesmos a independência de informações na rede. Se você está lendo este texto, você já está no site da Steemit. De qualquer forma, acesse a minha outra postagem sobre alternativas ao FaceBook, e busque sempre se informar mais sobre isto.
Liberdade de informações para todos!
---
ENG
I already wrote an earlier post on this subject, you can see it here, where I write about serious FaceBook issues and the reasons that should lead you to migrate to other platforms that empower their users.
Now, in the month of June, there have been many reports of deleted pages on FaceBook, the vast majority of them are disseminators of alternative content, especially in the area of natural healing and health.
This case seems to have started with Jake Passi's posting on the social network Minds, where he comments on the case. Jake Passi is known by the FB Collective Conscious page. In this Minds post, it lists 84 pages that have been deleted.

You can also find a post on this in Reddit forum here. Where the same situation is described.
A site called Swapd, which works with sales and purchases of FaceBook pages, said in a post confirming that in fact FaceBook is taking out several pages:

Well, seeing the list of deleted pages, I tried to check out some of them, and found that I was following some. The most prominent I recognized soon was the Nature Cures Not Medicine, I was still able to access the page, and I saw the next post:

Clearly the page looks like it had problems. Other pages that I readily recognize, which I also follow, are the Earth We Are One and Universe Explorers pages. I tried searching for both on FaceBook, and I could only find some references when these pages were tagged in other posts. In this way, we may well know that they have even been deleted. We know this because there are other pages and users, who share several posts, and at the end of them, they mark partner pages in a kind of final footnote. In the examples shown below, you'll see two posts with the final markings, however, those pages will be written with dark fonts, different from the other pages marked in blue. This shows that when posts were shared, and important to note their dates, the pages were successfully marked, but later, they were "tuned off", probably deleted from FaceBook and the pages excluded. See:

Here we also have evidence that a page called Nikola Tesla is no longer accessible on FaceBook:
I've always noticed very suspicious things in FaceBook mechanics, as I mentioned before, that they block and disappear with groups of more than 1 million users. All this seems to me that FaceBook has been very concerned about the dynamics of information flow in their network. And in this digital age, whoever controls the flow of information can control several other things.
I think it's about time for us digital users to take for ourselves the independence of information on the network. If you are reading this text, you are already on the Steemit website, a new kind of social network. Anyway, go to my other post on Alternatives to FaceBook, and always find out more about this subjetc, don't give away your right to freedom of information.
Freedom of information for all!