Why do you need to smoke? Process Traps!
Yes, that's the question. We know that the poison that "smoking kills" is now on packets with cigarettes written so large, and in such a fat, black, menacing font. We know, and on our experience comprehend that teeth turn yellow, wrinkles "creep", "breathing" refuses - but all the same we smoke. With all my pleasure. Hence, at some periods of life the desire to smoke is overcome by all these "horror stories". And then from what such value for us can this desire develop? I suggest we talk about this.
We begin to smoke, as a rule, at a very tender age. And often a cigarette - sorry for the common truth - becomes a "marker" of the coming adulthood. This is especially true for those and for us, from whom parents or parents smoke. "I'm like a dad - I'm like a mother" - and in doing something in an adult way harmful and forbidden. Well, yes, a child with a cigarette in his teeth is a complete nonsense and absurd. Even a visual image of such a fold is impossible. But the "smoking" teenager - yes, as many as you like. And dorisovivaetsya this loosening gait, mats through the word - or instead of words, spitting every couple of minutes - the body is probably so trying to fight with nicotine - and a defiant glance around. "Well, you finally notice me ?!" This is a "message" to the world.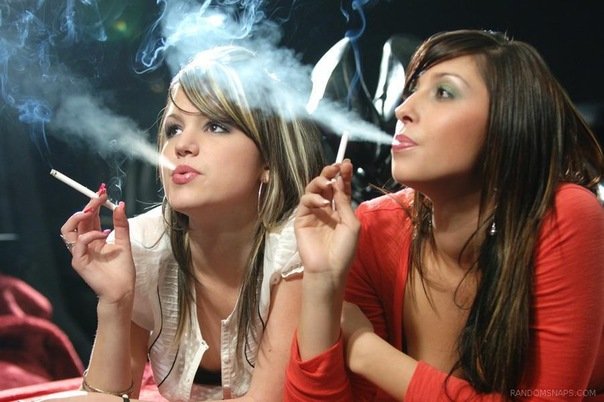 Here you can immediately go to the next reason. When you smoke - the people around you will notice where, as with a greater probability, than when you just breathe. Yes, first of all you surround yourself with the surrounding space - lighting and tightening your cigarette, you make your involuntary, spontaneous air exchange with the world an act of your own will. Such an original message: "Well, now I refuse the passive role in this contact! Now, I have my own filter for perception and participation in what is happening! "And you smoke - and you change the environment and their air, too. You change their "habitat" by their "exhaust". And who does not like it - let them go! A perfect example of passive aggressiveness. Like just lit up - I did something for myself - and nothing personal about the people around me. But the air just spoiled them ... Well ...
What are the meanings of smoking? For example, "smoke" as a legal break in any kind of activity. When you work, you work, forgetting yourself, but "I'll go and smoke" is such a reason to stop and rest. "Rest" - do you feel the root of "breathing"? And then rest - how to "breathe for yourself and for yourself" - the reasons that were discussed above are very good here. And the more and the stronger you have the feeling that when you work - it's "on uncle" forcing, the more desirable - the more enjoyable - your "smoke breaks" will be more delicious.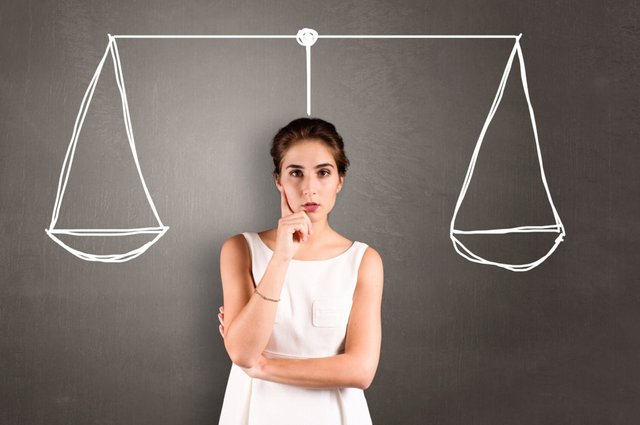 But here's another trap that can be serious in the habit of smoking. When your creative processes you are accustomed to "reinforce" the haze. "Without a cigarette I think it is tighter" - do you often hear this? If the truth is, this bundle is firmly established in your habit of smoking, it will be very difficult to throw. Because it will be necessary to find another "substrate" - accompanying your creative processes. Although it is very, very moving helps. Read the enrichment of yourself with oxygen. But when you smoke, the first thing that suffers is the function of breathing as the supply of oneself, your body with energies and air derivatives.
And in general very often smoking becomes a background - and at the same time an important background - for all our pleasant processes. Communicate with someone - "let's go, smoke?" And already in the channel of communication you can in this ... shaky for yourself the minute of the conversation start to light - or just focus on "the figures of smoke." Yes, and with any topic, you can srulit on the topic of "smoke" - lead the topic in a safe direction ...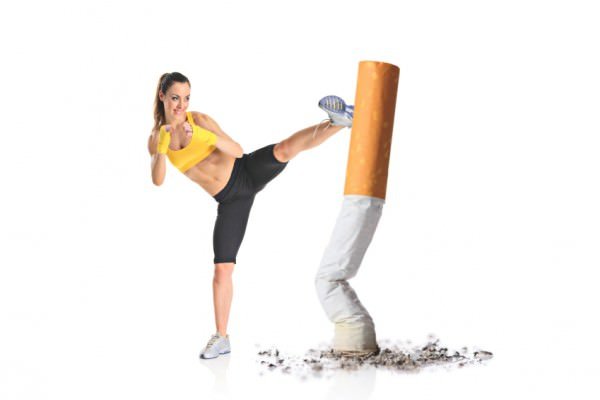 Surf the Internet - and accompany it with a cigarette - why not?
There is an opinion that we grab for a cigarette in alarm - when we are nervous, and that smoking soothes. And what exactly then in this act - to smoke - can just calm down?
First of all, a familiar ritual action. Especially it works well in new and from this already disturbing situations for us. "Hold" for the familiar gesture - for what he did a thousand times ... Then the light of course. The lighter of lighters - matches - such a mini-flash with live fire can respond in our archaic unconscious as "the cave is already close", which means that there is a "shelter" and a safe shelter, if you can "burn a fire". And warm. Heat is like a real physiological mechanism for lowering the energies of anxiety and fear. And the heat of the cigarette - and fingers - palms warms us around the mouth. "Heats up" the memory of a happy infancy. When my mother's breast, or a warm bottle of milk, warmed our face, feeding, cradling in the ring of reliable hands. In the unconscious there is no time. And bodily sensations can "lift up" layers of very early impressions. So it is the habitual gestures, fire and heat of the process that can soothe in smoking. And just nicotine, mixed in the air of our breath, and preventing oxygen exchange, makes us even more excited ...
In general, the rituality of smoking is a thing ... special. Morning "kick" the body to wake up - a cigarette for a cup of strong coffee. On an empty stomach. A great start to a new day. A cramp is such a jerk. And the fact that the whole day then is very anxious, irritable, quickly tired and everything around is simply besyat - is it really related to the habit of smoking? Yes, it is still difficult to fall asleep, but then you can take sleeping pills, or what else - to throw yourself into yourself - and then sleep ...
We are now so concerned about our "incorporeality". Do you want to eat?! Smoke - and the appetite will be deceived. The organism is sensitive to poison - and will stop for some time to ask for food. And then as hungry - again to smoke - and coffee once again "cheer up" - and so you can stretch out until evening ...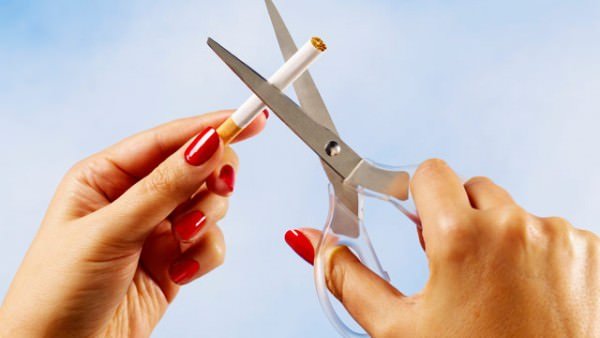 Do you feel how further and further this kind of ritual takes us away from the natural rhythms, needs of our body? Our even souls?
So, we can have a lot of reasons to smoke and the pleasures "planted" on the process of smoking. But what to do when the body feels that it is better to quit smoking? When the head is spinning, when the morning cigarette is sick, when smoking stopped cheering and comforting - and most tired of smelling like an ashtray stuffed with yesterday's cigarette butts?
When enough of himself and the other has already proved that he is an adult. And more reliable ways to prove it. And when I want to remember my natural rhythms. Feel the energy of your body. breathe in full, nourishing yourself with the energies of the World without poisonous additives. They already have enough in the city air.
Here are some tips on how to ease this process:
Agree with someone to quit smoking together. You will encourage each other in moments of weakness - or shame - according to the situation ..
Come up with an energetic start to the day - jogging there, or simply walking fast. If it is not for the time being, buy yourself a can of oxygen and start your morning with five to six deep, nutritious, waking up nicotine nicotine breaths.
At work instead of "breaks" rest their legitimate 5-10 minutes for a cup of hot drink, which you like. Usually stop smoking we tend to "smoke" replace "snacks". But this is a tragedy for a "disembodied" creature! A cup of hot tea, or preheated compote will warm your "muzzle" and is unlikely to add weight to you. And all nutritionists tell us that drinking - especially when the body is cleared of nicotine slags and toxins - is very useful.
Build a "ladder" on the way out of this habit. Refrain from sharp and "inflexible" decisions. Something like "forever" and "never". These words usually very much fuel our resistance to good intentions. Which we also really need to feel free. So try to negotiate with yourself - at first "without cigarettes before dinner" for example. Then "today I'll try the day without smoking" And tell yourself that you are trying. And that you have the opportunity to smoke at any time. But you are trying - how much are you really strong - strong enough to manage this process yourself - to smoke or not? Or did smoking take power over you completely and irrevocably? Or are you still able to attach your wishes of liberation to your world? And here so - in this roughly foreshortening - conduct with itself conversations. No impact, good?
Any habit is formed 21 days in the process of daily reps. And one more thing. Smoking is really disgusting. True. And the smell, and yellowness, and wrinkles, and breathing refuses - all this is accompanied by "smoking pleasures." Therefore, if you hold out for 21 days, then starting to smoke you again will be quite disgusting, as well as when you initially started it .. And then starting to smoke you will cross out your efforts - all these 21 days of purity and liberation ... And maybe it's a pity their efforts here so ... in the garbage dump? A?
I think that in the gradual abandonment of smoking you can here that else help. If you stop smoking, make it a backdrop for other things and processes. If smoking is primarily your Pleasure, get it the maximum. Concentrate on it, feel it with all the "fibers" of the soul and body. smoke alone. And just smoke. But if you talk with someone - or just work off your time - or if you look for something in the internet - or phone over the phone - then it's individual pleasures. I'm sure that the need to smoke will become less effective when you withdraw it from the "background process" status.
Well, of course develop a healthy visibility. Adapted to situations arrogance. Is it important for you to be noticed by Others? Try to begin with this need for yourself to begin to identify. In what situations is it important for you? In contact with someone - with what? And look for other, less aggressive ways to appear for Others and for Peace. Without spoiling the air and the environment with the "exhaust" of their smoking.
Author - Irina Lopatuhina
Psychologist, Gestalt therapist
Website: lopatuhina.ru