Did you really enjoy playing with legos as a child? I did! Being able to create larger constructs from smaller components was creatively enjoyable, and sometime it was a challenge. It also mirrors how everything in reality is constructed, from basic matter to everything us humans also make.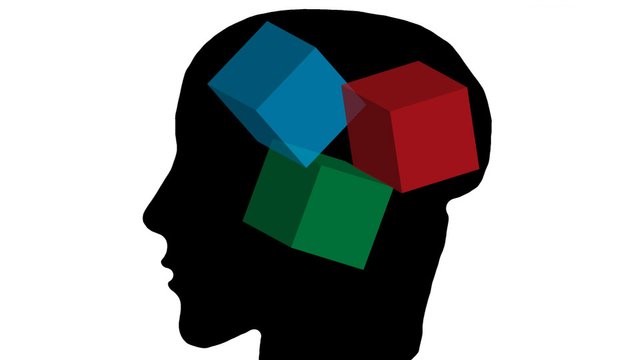 The planned and laid-out constructions from model kits were simple enough to build, but the deeper thinking and fun for me was in building the alternative models that were shown on the back of the box with only one image. I would figure out the blocks and their positions from the image alone, and construct the model without having instructions provided. This is what I enjoyed more.
It turns out that paying with construction-based toys or certain video games may help develop spatial reasoning skills like being able to mentally rotate objects. This is of advantage to people who go into engineering, math or scientific fields (like geology) where they can manipulate objects and see an end result without needing to do it physically.
A CIRES study published in Geosphere have fond that "providing spatial training to K-12 children, and providing spatially demanding toys before schooling starts" introduces "the opportunity to develop skills important in fields like science, technology, engineering and math."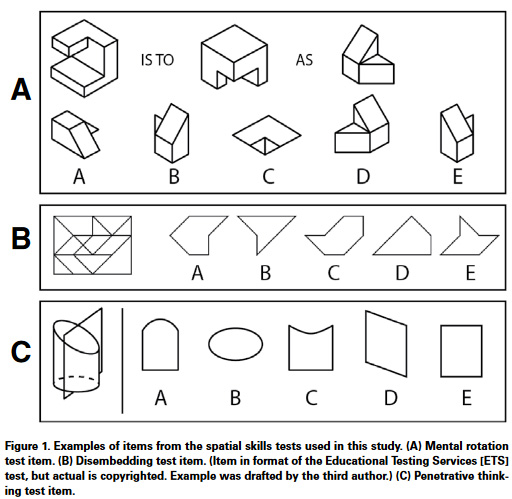 Hundreds of students at the undergraduate level scored between 6% and 75% on spatial reasoning written tests. The study classified the results of the spatial reasoning tests by college major, childhood play patterns, standardized test scores, number of science courses taken, and gender.
Gender differences were distinct, as well as childhood play patterns: men in general outperformed women. Women who played with construction-based toys or certain video games performed just as well as their male counterparts who did the same.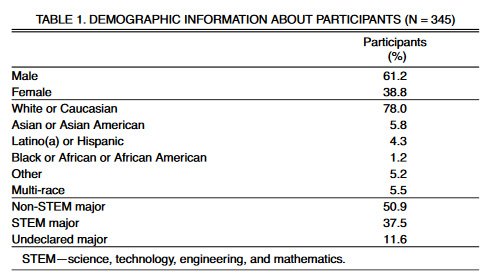 This shows how difficult it is to teach everyone at the same level given they are at different levels of comprehension with respect to spatial reasoning. Some people have a harder time understanding compared to others. Teaching spatial skills at a younger age would bridge this gap between students. Their research found that the difference in spatial skills with respect to gender can be closed if girls also play with constructions-type toys. They aren't only a "boys" toy or game.
One game I know of that is comparable to the spatial construction of Legos, is Minecraft. You can build whatever you want, just like with Legos, but even more potential because you won't ever run out of blocks and you don't need to buy blocks either :)
---
What is your situation with spatial reasoning? Are you good at it, or not so much?
Did you play with Legos as a child? Wasn't it so much fun!?
Have you played Minecraft?
---
References:
https://pubs.geoscienceworld.org/gsa/geosphere/article/527298/Spatial-skills-in-undergraduate-studentsInfluence
https://cires.colorado.edu/news/%E2%80%9Cbuilding%E2%80%9D-future-science-construction-based-toys
https://phys.org/news/2018-02-spatial-skills-higher-construction-based-toys.html