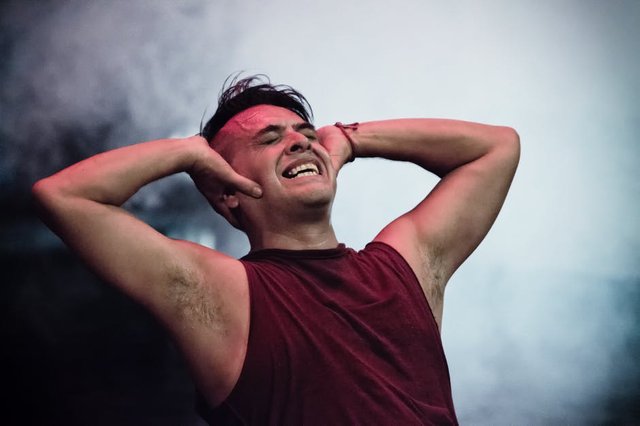 All of the classic psychedelic drugs are placed in Schedule I of the Controlled Substance Act. This means they cannot be used in medicine and allegedly have "a high potential for abuse," "no currently accepted medical use," and a "lack of accepted safety."
This classification is erroneous on all three accounts.
Psychedelic use is self-regulating (the experience is so overwhelming users simply do not desire to regularly take sizeable doses), their therapeutic value is tremendous and manifold, and they are as "safe as riding a bike or playing soccer."
And, as I have detailed elsewhere, their erroneous Schedule I classification was not a mistake. It was a lie.
In 1970, when Congress passed the Controlled Substance Act and placed all of the classical psychedelics in Schedule 1 (and thus proscribed physicians from using them in their practice), over a thousand clinical papers had already been published attesting to the safety and profound efficacy of psychedelics. The Schedule 1 designation ("no currently accepted medical use" and "lack of accepted safety for use") was not an oversight. It was fraudulent.
The governments bad faith was perhaps particularly transparent when it came to MDMA.
MDMA had played a celebrated role in psychiatry at the time of its Schedule 1 classification. Throughout the 1970's and early 1980's, thousands of mental health professionals used MDMA both in couples counseling and to treat a myriad of psychological woes and disorders. When the DEA moved to designate MDMA a Schedule 1 drug in 1984, hundreds of doctors and scientists fought to prevent the classification.

But, despite voluminous evidence attesting to the safety and efficacy of MDMA, the DEA ultimately flouted two non-binding judicial rulings and placed MDMA in Schedule 1.
Psychedelic drugs can cure PTSD, depression, and addiction, among various other disorders. When they were legal, mental health professionals widely considered psychedelics to be far and away their most valuable tools.

But psychedelics therapeutic utility is not confined to mental health. They can, for instance, likewise treat cluster headaches with unparalleled efficacy.
The term "cluster 'headaches'" is something of a misnomer. Save for the locus of the pain, a cluster headache has little in common with conventional headaches or even migraines.
Cluster headaches are often considered the most painful condition known to medical science.
Sufferers have described the pain as: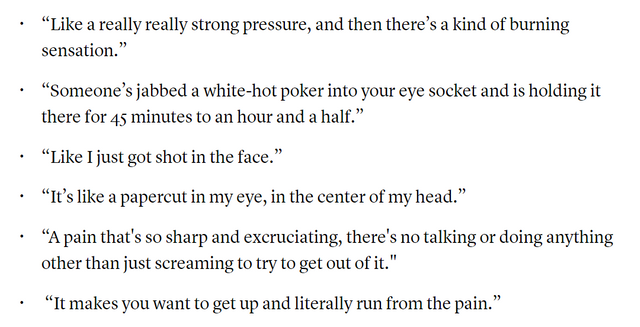 For the majority of those with the condition, episodes occur over a four to twelve week period each year, during which time they will experience one to eight "headaches" per day, lasting from fifteen minutes to three hours each. About twenty percent of those with the condition do not enjoy such remission periods and suffer the episodes year round. (Source).
It is, needless to say, a particularly hellish condition. It can ruin your marriage, your career, your life.
Sufferers commit suicide at a rate twenty times that of the general population.
Conventional treatments are inadequate. When an episode strikes, most can find relief within fifteen minutes through breathing from an oxygen tank (though ten to twenty percent are completely unresponsive to treatments). But this, of course, is less than ideal and effectively renders the sufferer home-ridden over his cluster period—to make no mention of the suffering associated with repeatedly being woken throughout the night by excruciating pain.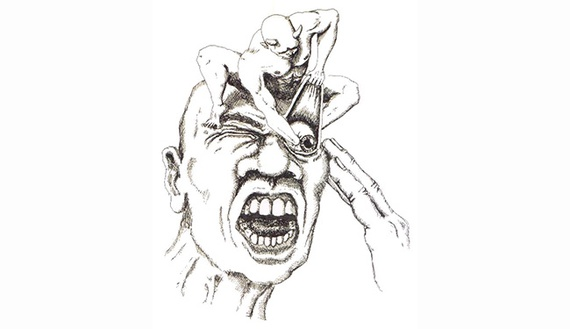 No conventional treatments are known to terminate a cluster period or extend the remission period.
But unconventional—and currently illegal—treatments such as LSD and psilocybin can (psilocybin is the active ingredient in so-called "magic mushrooms"). One small survey of sufferers who had tried such options returned extremely promising responses. But, while formal research is scarce, anecdotal evidence abounds.
Bob Wold is the founder of Clusterbusters, a non-profit research and advocacy organization. Wold claims "Over the last 10 years, I have talked to thousands of people that have used these treatments, and for the most part, when people try them, they usually never go back to conventional medication."
Psychedelics, Wold elsewhere concluded, are "as close to a functional cure as possible."
And, one needn't "trip" to enjoy the "cluster-busting" effects of psychedelics; a mere quarter of a typical recreational dose generally suffices.
Here, a Texas man credits the treatment with saving his life: https://www.youtube.com/watch?time_continue=71&v=Krs-bD3073w
For 50 years, the federal government has obscured, demonized, and criminalized the most effective treatment for the worst pain known to man.
Thanks to Clusterbusters, however, we may soon turn a corner. After fourteen years, the organizations dogged advocacy efforts have alas resulted in forthcoming clinical research at Yale University School of Medicine. Researchers are currently seeking participants.
---
I am lawyer and writer with a forthcoming book tentatively entitled, "Psychedelic Revolution: Living Better with Psychedelic Drugs and Why Prohibition is Unconstitutional." See here for a transcript of a talk I recently gave outlining parts of the major theses of this book.