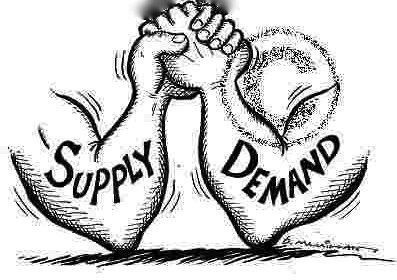 ---
This week's Australian property market update is a few days later than usual. It's been a busy week in my mentoring business, but I've also decided that posting preliminary auction results earlier in the week is a waste of time.
Now that auction clearance rates have started dropping, agents are repeatedly overinflating the preliminary results to paint a rosier picture for the Monday morning headlines. Then when the final results are posted on a Thursday, we're seeing the true picture, and clearance rates drop significantly. I'll wait until the final auction results are released before posting future updates.
This Week's Property Market Highlights:
The number of weekly auctions remains high for this time of year.
Melbourne sellers had a great week.
Across the capital cities, elevated supply levels are giving buyers more choice, leading to lower clearance rates.
The Chinese government just unleashed a fresh round of capital controls on overseas investment.
How one investor wishes she could turn back time.
The Latest Auction Activity
Nationwide, the number of auctions this week was virtually the same as last week, at just over 2,000. The final results show that 69.8 percent found buyers. That's over two percentage point higher than last week's result, indicating a boost in demand this week.
Melbourne outshined Sydney with a clearance rate of 75.6 percent – showing a big surge in demand this week. Sydney posted a final clearance rate of 67.8 this week, almost identical to last week.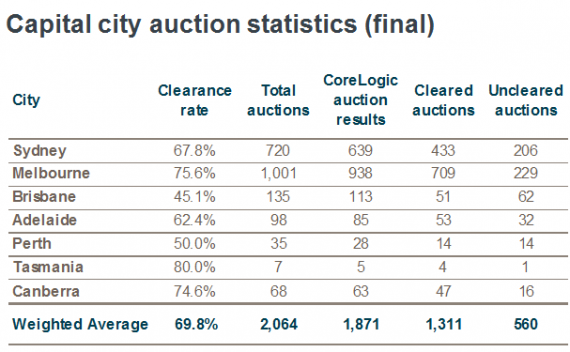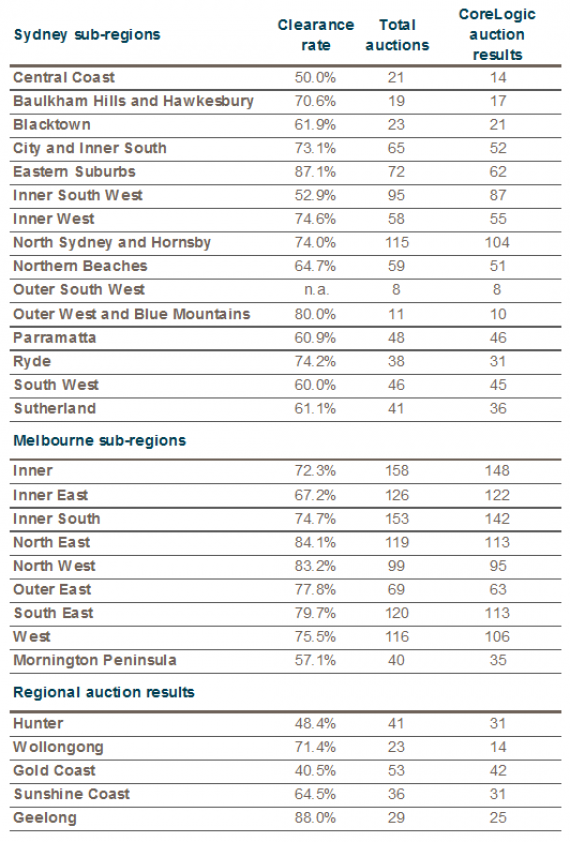 source
Recent Changes in House Prices
Home prices kept pushing higher this week, although it seems the market may be running out of steam. In Sydney, home prices rose 0.16 percent. In Melbourne, where demand remains stronger, the median house price increased 0.41 percent.
Although prices have retreated marginally over the past few days, the quarter-on-quarter gains for our two largest capitals is substantial, as you can see in the chart below.
Only Brisbane home prices are down for the quarter, while Perth remains the only capital city where prices have declined over the past twelve months.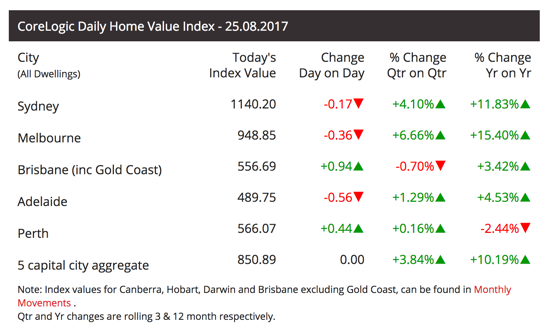 source
Market Analysis
The number of sellers bringing homes to auction remains unusually high for this time of year. It makes me wonder if supply is being pulled forward from the future. Sellers may be rushing to market to capitalize on very high prices. If that's true, we may see below average supply in the Spring, which could help to prop up home prices.
However, the more people begin to believe that we've reached the top of the market and that we're truly in a bubble, the more homes we'll see for sale. This is especially true because of the large number of homes that are owned by investors. In many areas, it's not unusual for half the homes to be occupied by renters. If these landlords start to run for the hills, expect a wave of supply, which would accelerate falls in prices.
Already, we're seeing clearance rates drop in response to the higher auction volume. With more properties available for sale, buyers have more choice, so fewer properties are selling on auction day. What do you think will happen if more investors start to sell?
The time being, however, the higher auction supply hasn't negatively impacted home prices. While fewer properties are selling on auction day, buyers still seem willing to come in after the fact with offers matching recent comparable sales. The overwhelming majority still believe that Aussie home prices are resilient and will weather any storm.
A New Round of Capital Controls Out of China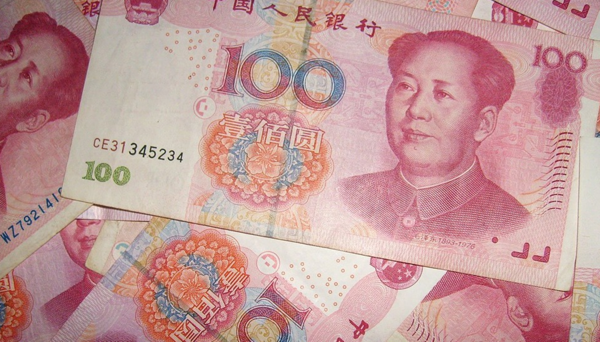 source
The only other news to speak of this week for property investors is the latest round of capital controls on overseas investment by the Chinese government. Beijing will put further restrictions on foreign investment in real estate. While this new crack down will have the greatest impact on Chinese companies, it does mean that we could see an even greater retreat of Chinese developers from Australia.
For local developers, that may mean that developable land could become easier to buy. With less competition from Chinese investors, local developers will face less competition and it could be easier to find deals to stack up.
The market remains steady for another two years, it may also mean that there will be fewer units coming available for sale. That will help to prop up prices, especially considering the glut of apartments already on offer, especially in Melbourne and Brisbane.
Why You Should Be Glad You Don't Own a Brisbane Apartment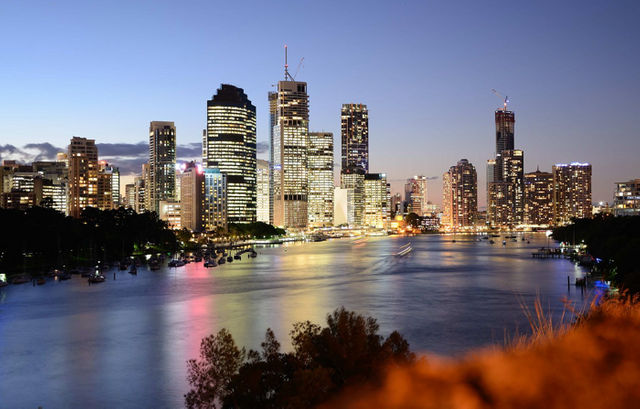 source
Keep in mind, although home prices have been rapidly rising in Sydney and Melbourne, in other markets, investors haven't fared so well.
I have one client who unwisely bought a one bedroom apartment in Brisbane two years ago for $440,000. She tried to sell it for $400,000 just a few months ago, but couldn't even get an offer in the high 300's. The same agent trying to sell her property has decided he won't be listing any more apartments in the area for sale.
The worst part for my client is that she's negative on her cash flow by about $12,000 per year. After collecting rent and paying her interest and operating costs, she must fork out $1,000 per month from her personal budget just to keep her investment afloat. The bright side is she can afford it, and we're working on ways to overwhelm this mistake with some quick cash wins.
I wonder if her story will be repeated throughout Australia whenever supply begins to outstrip demand. Let's hope the credit markets hold up for a few more years.
---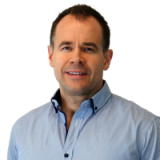 Jason Staggers