Ever heard of a company called Deposit Power? It's a property finance company in Australia which essentially operates by providing bridging finance for people to put up a deposit to obtain a home loan given a guarantee certificate or bond.
One of the true signs of instability in a market is just this kind of behaviour. The inability to obtain finance should be one of those market regulating mechanisms that determine supply and demand balance. Loans that operate only to obtain bigger loans break the financial laws of gravity in a way.
That undesirable reality is not a good selling point however and according to their website here, Deposit Power is actually in the business of providing "the freedom to purchase property, guaranteed!"
Sounds wonderful doesn't it? Well few things in life are that simple and that "guarantee" isn't worth much now given that Deposit Power has collapsed.
Their website I linked to above is now adorned with the following:
UPDATE 01/03/2018 – Notice to stakeholders

Please see the below PDF attachment for an update regarding Deposit Power

Please email info@depositpower.com.au and we will get back to you as soon as we can.

If you have any claims enquiries, please email helpline@cblinsurance.com
You can download the notice to stake holders from there, a clip of which I've posted below.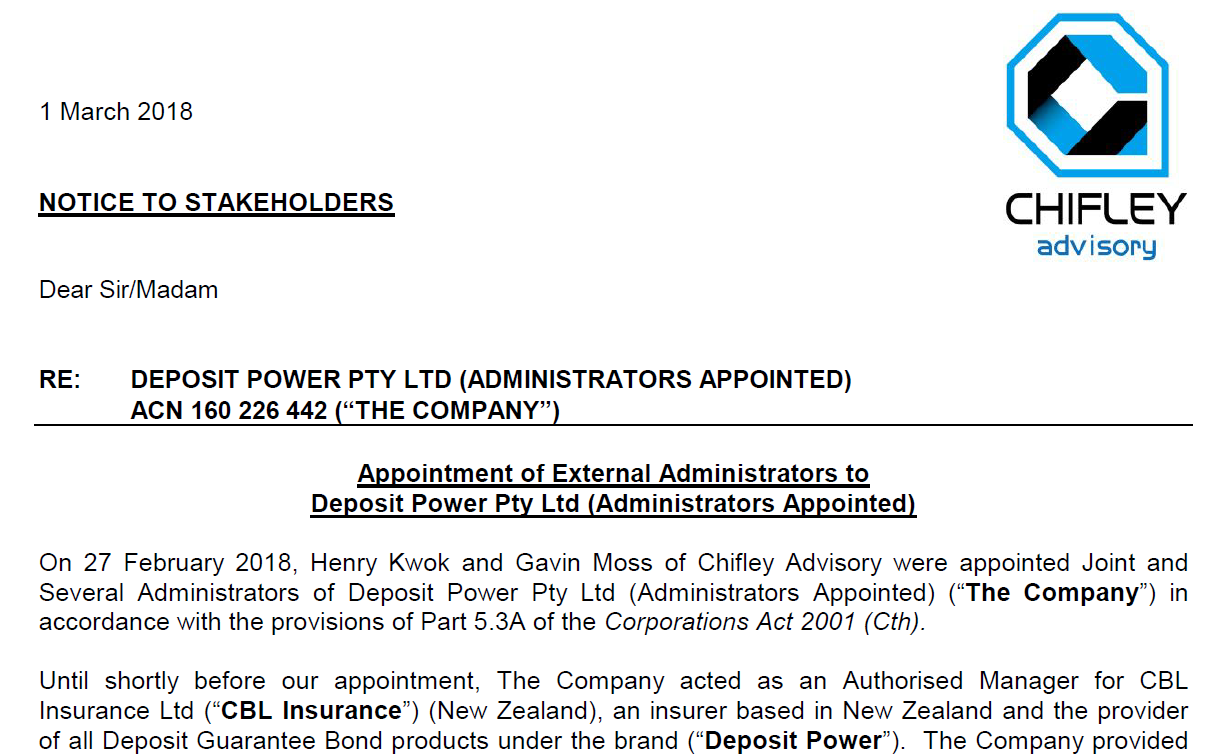 This story was picked up by the Australian Financial Review and also by the CEC Report in the video below. Deposit Power collapsed when the NZ based CBL, their underwriter, collapsed. This already amounts to a "domino style" failure in mortgage related finance providers.
Elisa Barwick is an executive member of the CEC and editor of the Australian Alert Service and along with Craig Isherwood (founder and leader of CEC), she does a great job of explaining the situation in this video.
According to Elisa Barwick:
10,000 investors and nearly 300,000,000 dollars worth of housing deposits are at risk here and if you consider that those 10,000 investors are buying perhaps houses at around $1M which is the median cost in a lot of suburbs in Melbourne and Sydney, that could be $10B worth of property sales that could be collapsing as a result which could have a major impact on the housing bubble. The company itself also has links to major mortgage brokers and major banks so obviously there is going to be a flow on effect.
The fact is that the economy is no longer strong enough to support people such that they can save for a deposit in this market which is why people turn to third parties such as Deposit Power to secure deposit loans.
This situation is exacerbated by government policy and ineptitude in the regulator space that has caused this indescribable property bubble in the first case. This is now a speculative economy which has destroyed the ability of those pursuing property for its primary purpose to obtain it.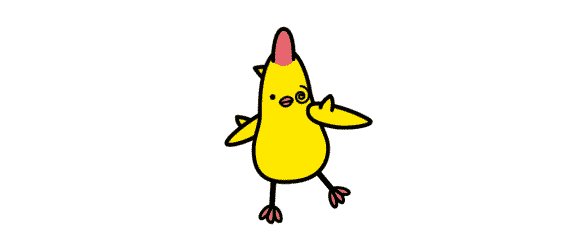 The Australian Mortgage Bubble Mine Canary thanks to giphy