Promoting #Steemit and #Steem across other Social Media Sites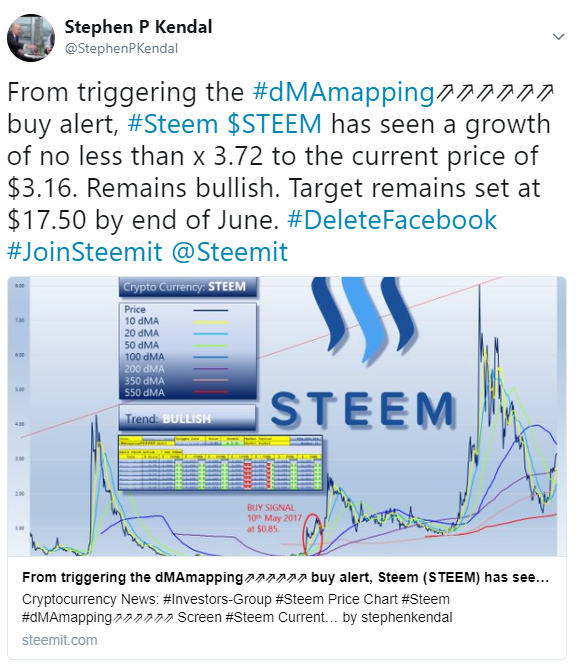 Latest tweet...
https://twitter.com/StephenPKendal/status/987273512225263617
From triggering the #dMAmapping⇗⇗⇗⇗⇗⇗ buy alert, #Steem $STEEM has seen a growth of no less than x 3.72 to the current price of $3.16. Remains bullish. Target remains set at $17.50 by end of June. #DeleteFacebook #JoinSteemit @Steemit
Price Target for #Steem
Target remains set at $17.50 by the end of June.
A Massive Thank You
Thanks for reading and thanks once again to everyone around the World that is promoting #Steemit & the #Steem Blockchain and sharing their Blogs with #Promo-Steem.
You guys are doing an AWESOME job and simply ROCK..!!
Stephen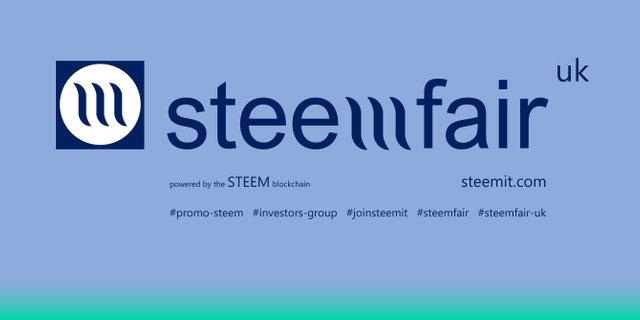 Please feel free to use the #Investors-Group tag for: Stocks, Cryptocurrencies, Commodities and Investment related Blogs.

Disclaimer
Please note that the above information is for educational purpose only and is not to be taken as investment advice. Other Cryptocurrencies are available.
Join the #DeleteFacebook #JoinSteemit campaign.