#STEEM lists on Binance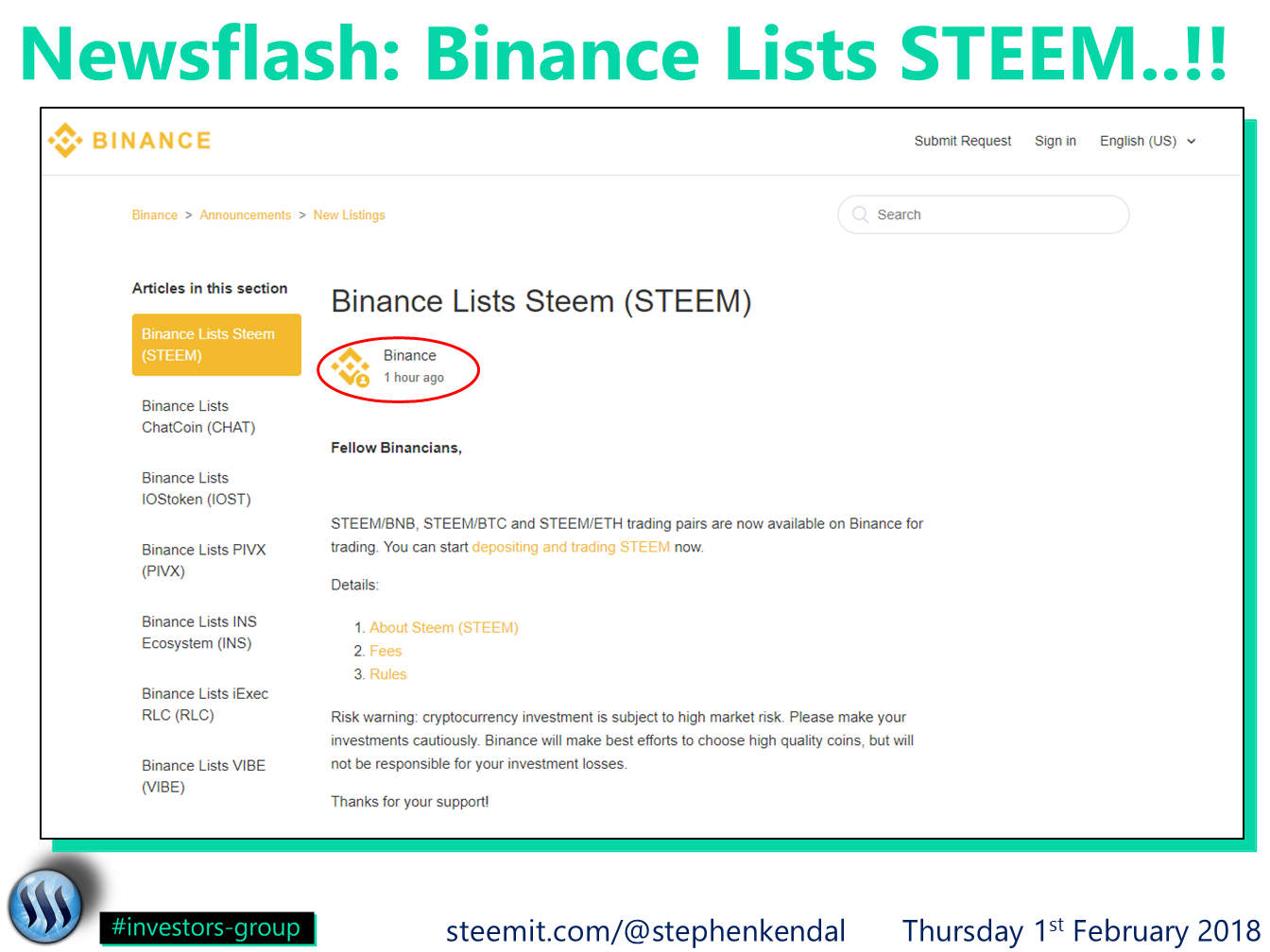 Breaking news: Binance lists #STEEM..!!
For the ones who may have missed this news, here is a link...
https://support.binance.com/hc/en-us/articles/360000492012-Binance-Lists-Steem-STEEM-
Credit: binance
Binance Tweet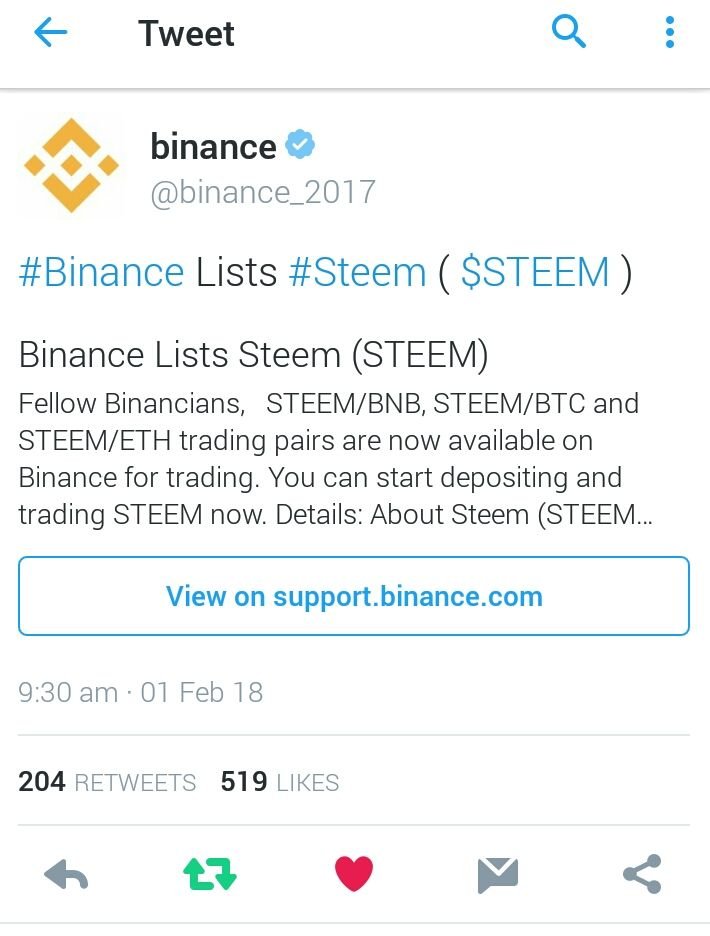 Thanks again for reading.
Stephen

Please visit the #Promo-Steem.com Website at https://promo-steem.com/
Member of the @Steem-Ambassador Programme. Please follow @Steem-Ambassador for more details.

Recent interview with Stefania Barbaglio in London promoting: Blockchain, Cryptocurrencies, #Steemit and the #Steem Blockchain
Please feel free to use the #Investors-Group tag for: Stocks, Cryptocurrencies, Commodities and Investment related Blogs.