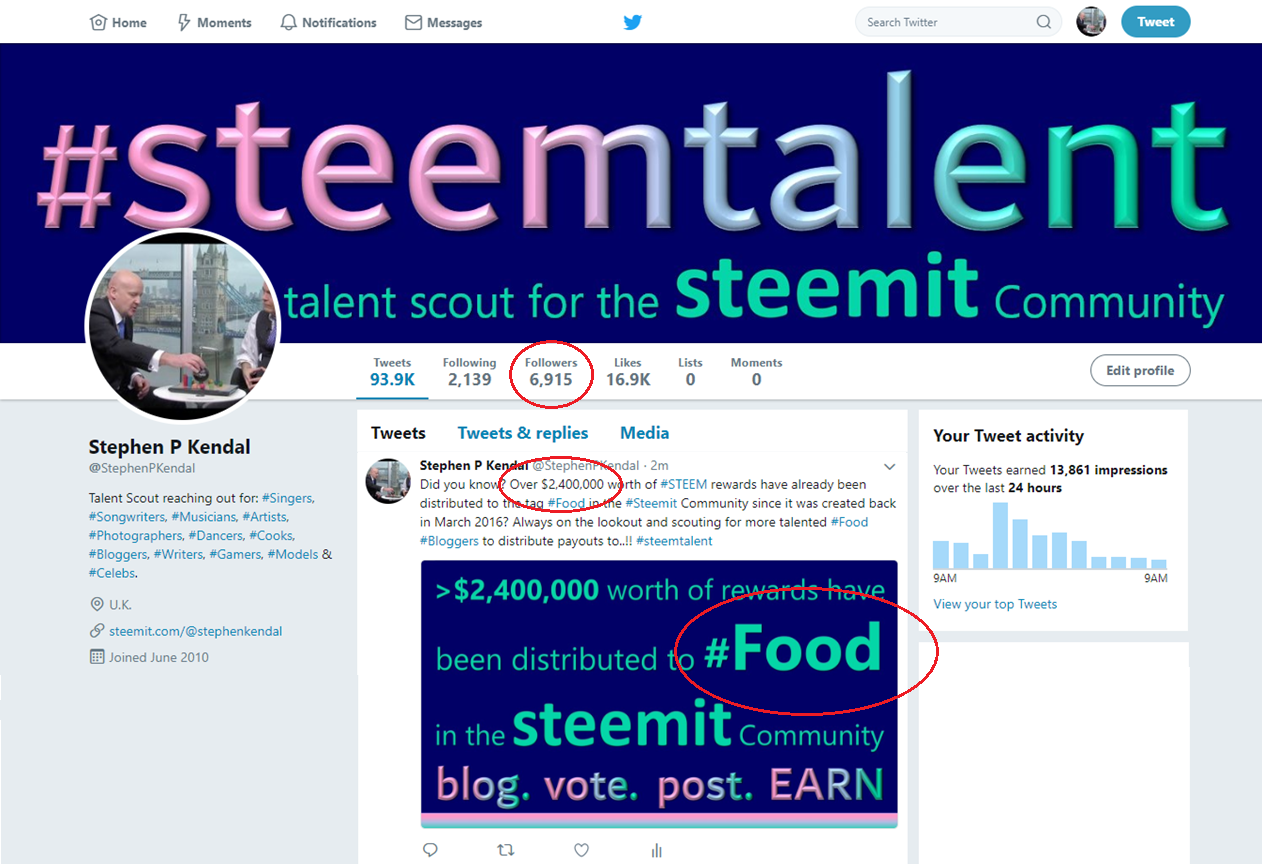 Promotion Campaign on Twitter
Today, I have been focusing in on and reaching out for more #Food #Bloggers to come and join the #Steemit Community.
As the campaign continues, I am pleased to share with you the latest tweet that has just gone out.
The tweet reads....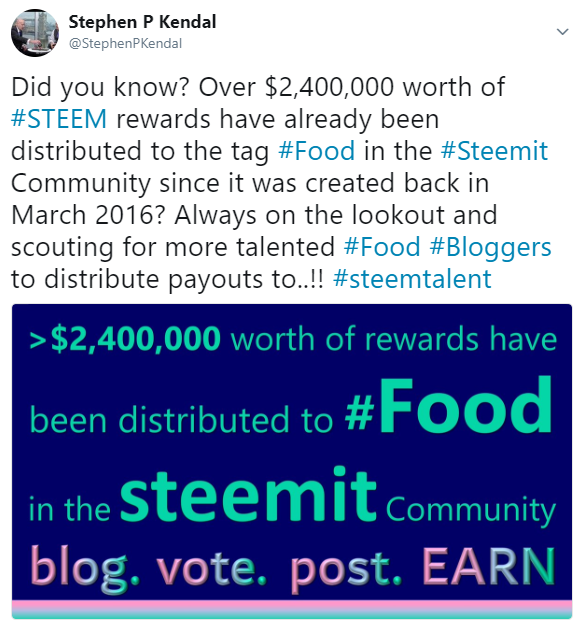 "Did you know? Over $2,400,000 worth of #STEEM rewards have already been distributed to the tag #Food in the #Steemit Community since it was created back in March 2016? Always on the lookout and scouting for more talented #Food #Bloggers to distribute payouts to..!! #steemtalent"
Accompanying the tweet was the following slide....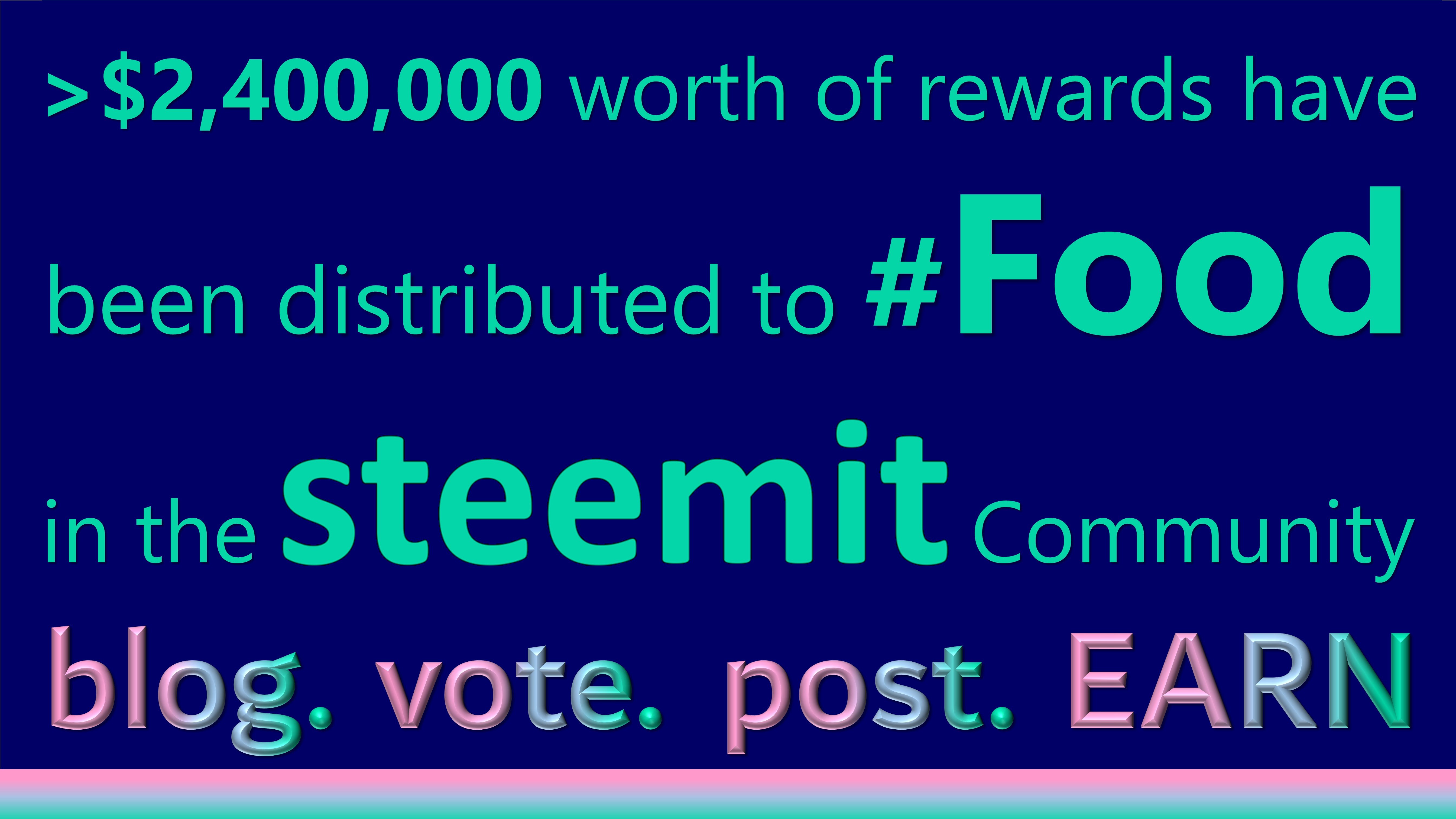 Please feel free to retweet the tweet if you support the promotion and growth of #Steemit.
Number of followers - 6,915
I am also pleased to say that the number of new followers on the Twitter Account has continued to grow and now stands at 6,915.
At 6,915 followers I am pleased to see that this has increased over 700 from <6,200 followers when I launched the project in just under 8 weeks ago.
With >700 new followers starting to follow the #steemtalent twitter account in <8 weeks, that is approximately 88 new followers / week or >12 new followers / day..!!
Thanks for reading and once again thank you to everyone around the World that has recognised the potential of the Project and supported #steemtalent.
Stephen