BlockTrades' affiliate program allows customers and online-marketers to monetize the referral of customers to our service. Previously, in order to participate in our affiliate program, you needed to have a web site that could be linked to the BlockTrades web site (via our Quick Trade widget or via custom javascript code).
This is still probably the best way to profit from our affiliate program, but now you can also refer business directly to our site by directly embedding an affiliate link to our site in your social media posts, emails, etc.
Affiliate URL links
An affiliate referral link looks like this:
https://blocktrades.us?affiliate_id=my_affiliate_id
where my_affiliate_id should be replaced with the affiliate_id obtained from the Affiliates page of your BlockTrades account.
If someone clicks on your affiliate referral link to visit our site, you will automatically be credited as the affiliate for any transactions they do during that visit to our site.
Note that the above means you must create an account on BlockTrades, set your affiliate rates, and obtain your affiliate_id from your profile/Affiliate page before you can profit from affiliate referral links.
Optionally specify trading details in your affiliate links
You can also put additional information in your affiliate links that "pre-fill" the Quick Trade form page. You can set the default input coin, the default output coin, the amount of input or output coin to estimate for, and the receive address. For example, the url below:
https://blocktrades.us/?input_coin_type=steem&output_coin_type=sbd&output_coin_amount=10&receive_address=omega&memo=something&affiliate_id=33e5155f-3392-4b34-b832-1d3ed3a4a4ad
will show how much Steem must be sent to us so that we will 10 SBD to the omega account with an output memo of "something" (see image below).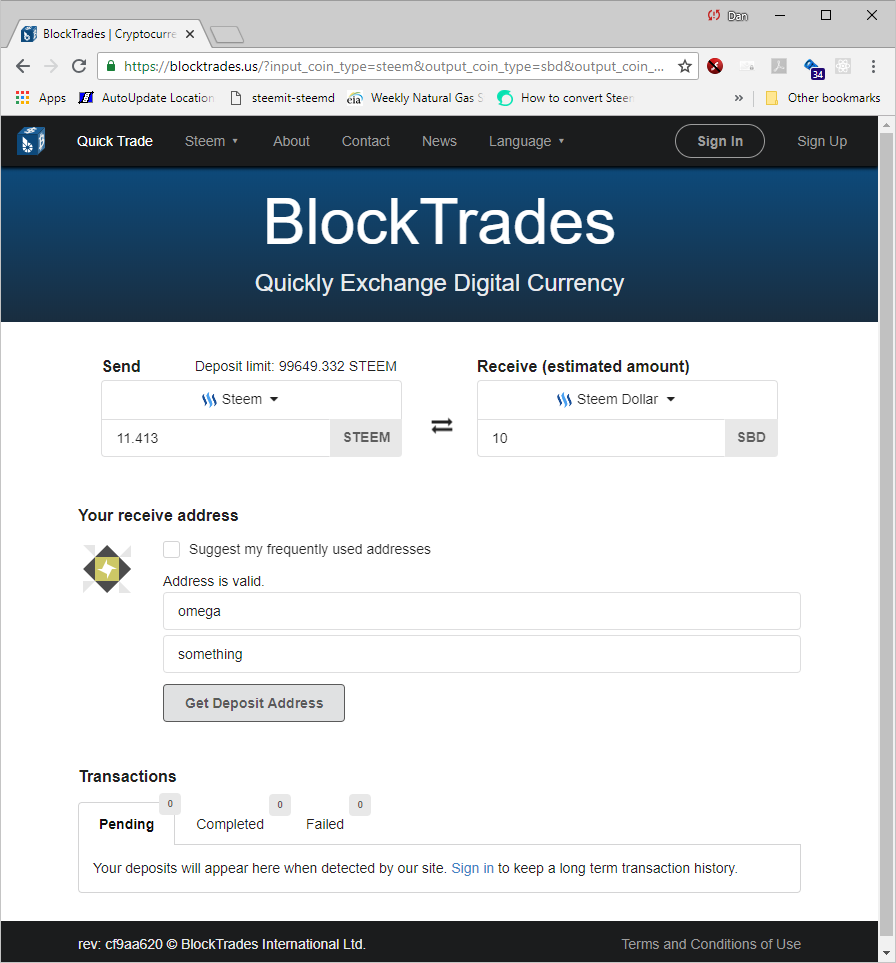 Promote your favorite crypto
These links can also be a great way to promote your own favorite cryptocurrency. For example, you can advertise urls that show how to buy your favorite crypto from our site. Or you can advertise how easy it is to buy other crypto with your crypto (e.g showing how to buy other crypto with SBD).
For more info about our affiliate program
https://steemit.com/blocktrades/@blocktrades/blocktrades-introduces-crypto-affiliates-program-for-entrepreneurs
https://steemit.com/blocktrades/@blocktrades/blocktrades-improves-affiliates-program-withdraw-affiliate-rewards-into-other-coins