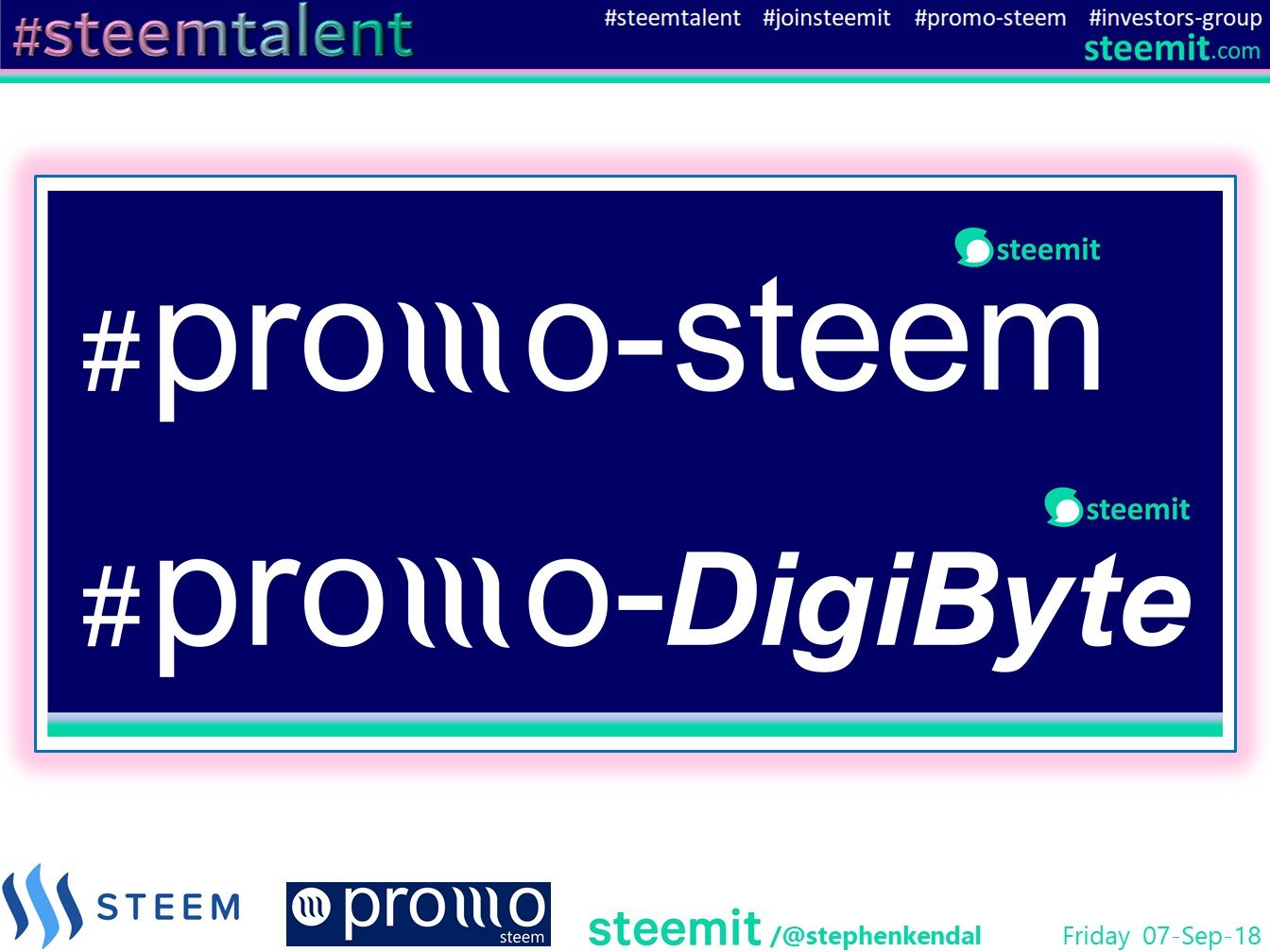 Leveraging the power harnessed in the #Steemit Community
Regular readers of my Blog will know that for the past few months I have working very closely with the Active #DigiByte Community around the World.
I have been helping them to promote the #DigiByte #Blockchain as well as explaining to them the huge benefits they would have by joining #Steemit.
As I have mentioned before, this is not a one-way benefit, but one that I strongly believe will have huge mutual benefits to both the #DigiByte #Blockchain and the #STEEM #Blockchain.
On top this mutual benefit to both #Blockchains it will bring a huge exposure to #Steemit and one that I would like to see grow with other #Blockchains.
Today, this vision has taken a step closer to becoming a reality as we nudge closer to next weeks announcement.
Thanks for reading and once again thank you to everyone around the World that has supported the #Promo-Steem #steemtalent Project and this new and exciting #Promo-Steem / #Promo-DigiByte Project.
Stephen