In this @stephenkendal shows how he is spreading his vote and making his account more anti-fragile, while also giving value to more minnows!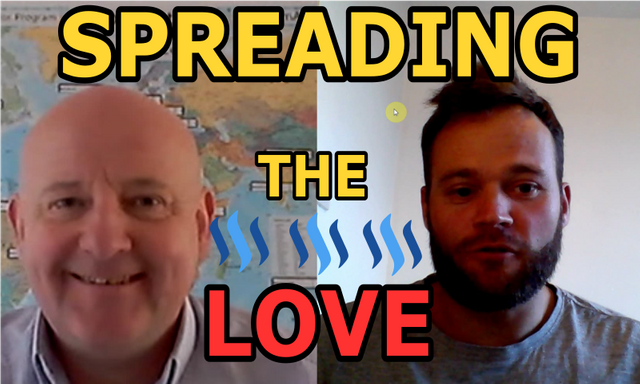 How does he do this? Instead of giving himself a 100% upvote on his own blogs, he gives himself a 40% upvote and uses the remaining 60% to give 4 upvotes of 15% to minnows. We go into more details in the video below:
In turn, the minnows, who now have found a new supporter in @stephenkendal now pay more attention to Stephen's blogs. this is great as it is a win - win situation which assists in spreading the love of steem around the platform in efficient ways. Stephen urges other large Steemians to start to do the same thing.
I find this spreading of the steem love method notable, as it goes in line with the argument I made prior to Steemfest regarding larger steemians only looking after themselves and maximizing their own steem power by cricle jerk voting and only looking after their friends. In the long run, this circle jerk behavior ultimately results in a value leakage from the steem ecosystem and steem being sold onto the market, putting a downward pressure on the steem price.
Eventually I am confident that more whales will see the benefits of organising on steemit to support value creation initiatives instead of supporting value loss mechanisms. This will ultimately result in a higher steem price for all of us! It will not happen without us having the discussion to raise the issue however.
I am glad that @stephenkendal has done his little bit to spreading the steem love and realized the benefits of using his voting power to vote for other steemians, especially minnows, and especially those minnows who are doing their best to create or add value on the steem blockchain!
I can't wait for the days ahead when a whale realizes that he/ she can fund and staff a factory or a hotel with volunteers who provide their services for upvotes on steemit. The profits of these services can put back into steem by purchasing steem on the open market. This will create a buying pressure on the price of steem and thus a mechanism to capture tangible value creation on the steem blockchain.