HURRAY…STEEMIT HITS 1 MILLION USERS
This post is an entry to a contest organised by @aggroed.
I woke up this morning to the news of steemit hitting a huge number of 1 million users and couldn't just express my excitement enough. I had planned on making a post telling the world how steemit has helped my life and all the benefits you stand a chance of gaining while on steemit but as fate could have it, I stumbled upon this contest and thought to myself, "why can't I kill two birds with one stone" and then I decided to join the contest and drop my entry.
I might not get to win the 10sbd bounty which was attached to this contest but I will be happy knowing that I was part of the crew that helped spread the word about steemit to the world on a special day as this.
Anyways for those of you who have no idea what steemit is.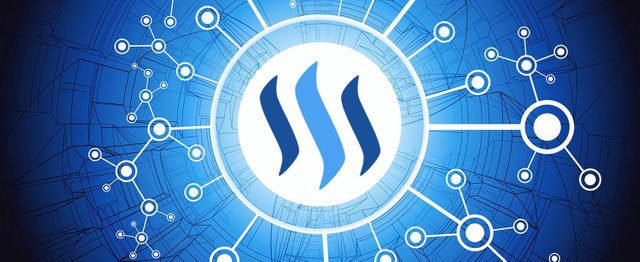 Steemit is a decentralised social media platform where users get rewarded for contents created on the platform. Steemit is a dynamic platform unlike other platforms which are stereotyped, doing one thing at a time. On steemit, you can express yourself in about any way you want. Steemit is a place where talent is discovered, nurtured, allowed to mature and monetized.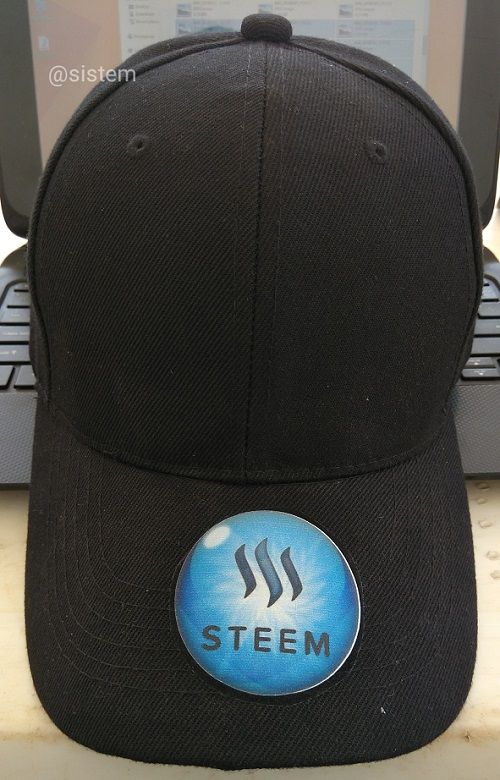 On steemit, you get rewarded with two types of tokens. The SBD (Steem Backed Dollar) and Steem. Steem is the main token used on steemit and SBD was built as a reward directly linked to post payouts on steemit which could be used to purchase steem.
GETTING REWARDED
To get rewarded on steemit, you would have to make posts and write articles of any kind and use tags to indicate the kind of post you have written. The picture below shows you how to get the tags on steemit and there you can see all the various tags that can be used to describe the kind of post you have written.
MAKING FRIENDS
Asides getting rewarded on steemit, one very interesting thing I have come to like about steemit is the fact that friends are easier to make around here. So many people I have not seen before are now like family because we are all here for one common goal which is to make the world a better place through steem. The steem fest and meet ups we have around here once in a while has helped strengthen the bond of users and has made it possible for users to get to know each other especially those who live around or close to each other and even those who live far away from each other. We look out for each other on this platform and this has made us more like a family.
INVESTMENT
You can exchange steem for other crypto like bitcoin, EOS, Etherium, Litecon and so many other coins through a platform called blocktrades. Steem itself can be exchanged for fiat and it appreciates at an alarming rate which makes It one of the best cryptos to invest in at the moment. I will be telling you a short story before the end of this post, about how investing and participating in steemit changed my life and will also be posting a link to an elaborate post which I made about this great playform and I hope it will give you the impetus to join the platform.
To buy steem, you would have to go through blocktrades by clicking here . register with them and have an account with them. After the registration process, you can now go ahead with your steem purchase.
TALENT BUILDING AND ADVERTISING
Is there anything you think you can do that has been supressed for a long time? Steemit is a platform where you make your dreams come alive. Today, we have hit 1 million users meaning that our fan base is increasing and will keep increasing, and so this is sure the best place to show what you can do to the world and advertise your product.
GAMERS ARE NOT LEFT OUT
Did you know that you can get rewarded simply for playing games and sharing with others on steemit? Well steemit provides you with such a rare advantage. We have so many people on the platform who make huge amounts of money by just playing games. We have the likes of @acidyo, @strawhat, @bestbroplayer, @exyle, @ezzy and so many others. What they actually do is; they stream their games live using a live streaming application build on the steem blockchain to stream their games and call others to come watch them play or join in the game play. They also get to organise tournaments sometimes and reward winners heavily. It's always as I get to watch them play almost every night. When you come on the platform, you can look out for the aforementioned names and get connected with them for a lovely gaming experience.
HOW STEEMIT CHANGED MY LIFE
This is a story I can and will never get tired of telling as it is the tool which I use to convince anyone who cares to listen that this is the best platform you could ever find yourself in.
I joined steemit on the 5th of December 2017 but before I joined, the news of steemit was accepted with so much scepticism by me as I thought It was one of those Ponzi schemes which has been created yet again to defraud unsuspecting individuals. I lost all I had to Ponzi and so was not interested in getting involved in any online money making platform anymore.
The person who told me about steemit got involved in a contest which he won and was rewarded with a whooping 52sbd which he used to get a brand new phone.i was filled with shock as I could understand how writing and posting articles could get one such amount of money which is even more than the salary I make on a monthly basis.
I was forced to join steemit and that was how my life turned around. I joined steemit as a broke fellow and was even squatting with a friend, but after a month on steemit, I was able to secure myself a new place, furnished the room, got a new phone, a new power band and a new laptop. These were things I never thought I could achieve within such a short period of time but steemit did it for me and I will forever be greatful to this platform for changing my life.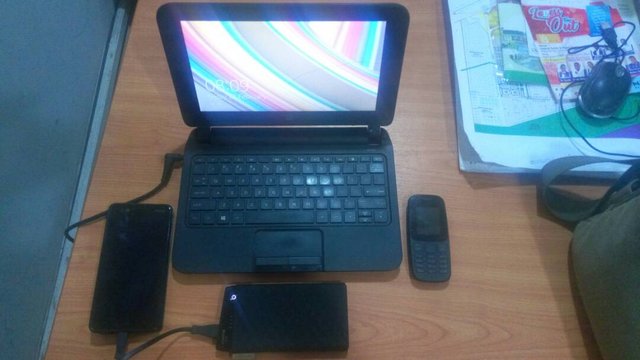 [My new laptop, power bank, and two new phones]
Did I also tell you that before I joined steemit, I found it very difficult reading and writing articles, but now, all that have changed as I have greatly improved my writing skills and my reading skill is second to none.
If you are not in steemit as we speak, then you are losing a great deal and all I can do is encourage you to join this platform and your life will never remain the same.
Below is the link I promised to share with you earlier. You will find everything you need to know about steemit therein.
https://steemit.com/welcometosteemit/@sistem/wana-know-about-steemit-click-here
ENJOY THE POST

As instructed by the contest post, we are to share this post on three other social media platform which I will do once I am done with this post. This is in a bid to promote steemit to other social media platforms and to reach a larger audience.
You can join this contest HERE