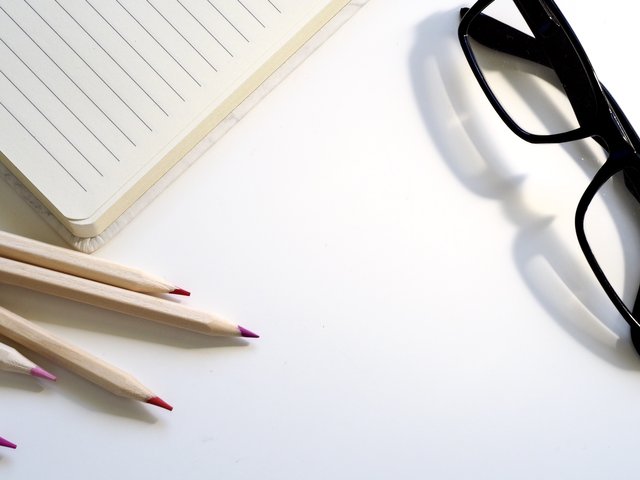 Trying to on-board content consumers to STEEM is not an easy task.  A while back I published a Business Plan for my online Brand and STEEM and I have been pressing ahead with the soft launch.
STEEM is complicated.  Cryptocurrency is scary for most.  The soft launch, now going an a month, so far has included a few banners on my posts for the likes of Steemmonsters and Actifit and a mention that to engage on the comments they now need a STEEM account.  Its also included a very short mention in the weekly email newsletter that the blog is powered with STEEM so they can now earn while they learn.  I have had a few clicks but no signs yet that people signed up.  This is okay because I have not yet done the hard launch and I don't expected much until I do.

Gearing up to a harder launch I need to explain to my users what STEEM is.  This is the hard part.  The part I need your help with.
Before you read any further let me tell you about my users.  They are all learners of Excel and Power BI. They have actively sought out content on this topic and have signed up to receive a weekly newsletter on the topic.  Many have gone on to purchase premium content from me.  They are not content creators, nor do I want them to think they are.  The majority work in Finance & Accounting, however, most know nothing about crypto or STEEM.  I want to keep my users on my site as much as possible and tell them as little as they need to know about STEEM.  What I do tell them needs to be simple and short.
My objective is to get my users to sign up for a STEEM account, partake in the learning activities on the blog posts so they can be rewarded with upvotes.  STEEM they earn can then be used against the price of my premium content.
Here is a sample of what they see 
With that in mind, I have put together this list of FAQs to publish on my site and I need your help with the copy.  Is it to much?  Is it to little?  Is it deceiving?  How would you word it?  What would you add?  What would you remove?  I really need your help folks.  I have looked at this over and over and I am not very happy with it, but I'm not sure what to write.  Yes, i am stuck for words.  Please do post your help in the comments below. 
Help me!  
Learn and Earn with The Excel Club - Getting Started with STEEM
Why is the Excel Club using STEEM?
The Excel Club values you as a follower and learned of Excel.  There are many awesome Excel blogs out there where you can brush up on your Excel, PowerBI and DAX knowledge. But we want you to learn with us and stay with us.  By using STEEM we can give you more value than just new knowledge and new skills.  We want to reward you for your attention and for your learning.
The Excel Club has chosen STEEM to reward you for your loyalty and engagement on our blog.  Think of it like a rewards card with your supermarket.  With a loyalty card, you can swap your points against the cost of your purchase. But with a loyalty card, you are very often tied to using your points within the one shop.  Not with STEEM. STEEM has a real monetary value.  You can use your STEEM tokens against the price of our paid course, you can cash it in for real money, or you can spend it with many of the other merchants now accepting STEEM as a payment.
What is STEEM?
STEEM is a blockchain and cryptocurrency.
As a blockchain, STEEM enable content creators, such as The Excel Club, publish and store posts in a decentralized way.  It enables content consumers, like you, earn rewards for engaging with the content and it also allows content consumers reward content creators, like The Excel Club.
As a cryptocurrency STEEM has a monetary value and can be traded for cash, goods, services and other cryptocurrencies.
How are Rewards Given?
Rewards are given by way of upvotes on the posts and the comments.  The value of an upvote depends on how much the voter has vested in STEEM.  The more they have vested, the higher their vote worth. 
The Excel Club will be rewarding comments on our blog posts with upvotes.
Likewise, you can reward The Excel Club blog post with upvotes too.  If your vote has any value, you will get up to 25% back in curation rewards.
How can I use my STEEM reward with The Excel Club?
STEEM can be used against the price of our paid courses.  Contact us for more details
Where does the money for rewards come from?
Simply put, the value behind the rewards comes from Investors.  
Is STEEM free to use?
STEEM is a freemium model.  That means you can do a limited amount with a free account.  The more you grow your STEEM account, the more you can do.
How can I get a STEEM account?
Purchase an instant account for $3.50 with this link
Sign up with this link for a free account (you could be waiting up to 2-3 weeks)
Where else can I use my STEEM account?
There are so many apps now using STEEM.  Below is just a list of The Excel Clubs favorite STEEM based apps
Actifit – Earn STEEM rewards for tracking and logging your fitness activities
Steemmonsters –  A decentralized, digital collectible trading card game built on the STEEM blockchain
Share2Steem – share The Excel Club blogs or any other content on Twitter, Instagram, Twitch or Medium and you can earn more STEEM rewards as share2steem will cross post to the STEEM blockchain.
Partiko – Read and engage with STEEM content on the fly with this awesome android app.  
You can check out a wider range of APPs using STEEM here 
I would like to reward The Excel Club with STEEM, how can I do this?
Upvote our blog posts.  As your account on STEEM grows, so will the value of your vote.  You can fast track your growth by buying STEEM or by leasing STEEM.  Any STEEM you buy you can sell at a later stage.  You do not use up STEEM voting our blog posts.  
You can send STEEM directly to @theexcelclub via your STEEM wallet.