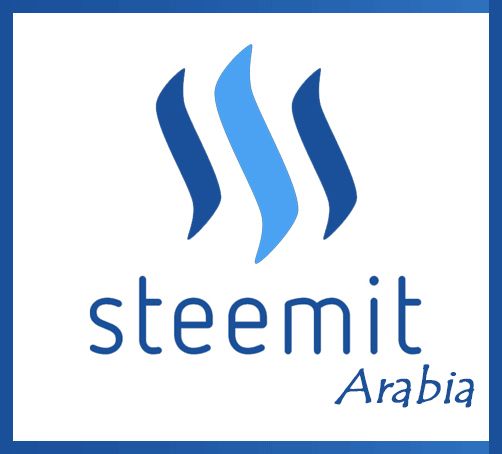 الى كل المبدعين والمستخدمين لمنصة ستييم ات لقد قمت بشحن قوتي كي اقدم الدعم للمواضيع العربية والكتاب العرب باللغتين العربية والانجليزية
إذا كنت تريد الدعم فقط علق على موضوع من مواضيعي واكتب في التعليق
#promo-egypt
واذا نشرت هذا في موضوعاتك ستجد دعم بشكل اكبر واتمني التوفيق للجميع
الدعم هو عمل اب فوت لوضوعاتك بالاضافة الي الاشارة اليك في مواضيعي الخاصة بعملية التسويق لمنصة ستيم ات وهذا سوف يؤدي الى وصول ارباح مواضيعك لنفس مستوا ارباح مواضيعي
وكما وضحت سابقا اكتب في مواضيعك
#arab and #promo-egypt
وهذا سوف يؤدي الي تقوية المجتمع العربي داخل ستييم-ات
وسيسهل علي الوصول الى موضوعاتك
حاول نشر هذه المقالة او محتواها لتعم الفائدة على الجميع وسوف تجد دعم اكبر باذن الله

واذا اردت دعمنا والتواصل بشكل اكبر اليك صفحتنا علي الفيس
https://www.facebook.com/SteemitArabia/
بالتوفيق للجميع

Some of my posts:
----Make over for Steemit-Arabia Page on Facebook--
--I started my Steemit-Arabia page Advertising on FaceBook Ads.??
--I made a facebook page and i called it SteemitArabia!!
--All you want to know about Steemit !!!
--Follow up on steemfollower Website??
---You must use this feature for steemit upvotes$$$ ???
--كيف يمكنك الحصول على نقودك$$$$$$$ من ســــــتـــيــــــــم
----افضل برامج التعدين للعملات علي الاطلاق ؟--
----Evaluation Criteria for long term investment in cryptocurrency
---
If you found this post helpful on Steemit, would you please --upvote-- it and ''follow me'' because you will then be able to see more posts like this in your home feed