How Steempress can make Steem go to the moon?
This is the question I would like to answer and would like to write a post about it.
What are the problems currently Steem blockchain is facing.
There are two main problems that Steem is facing.
Lack of content creators
Lack of support for that creators
There are many content creators in social media like facebook and twitter. In Steemit we don't have content creators like other platforms. Some whales are sitting on their place and some whales are selling their votes or delegating their SP to others. They are not looking for good content creators. The good content creators should be in trending page but they are not. There are some communities trying to help each others but not for the new comers. New comers join the steemit because Steemit is like a heaven but two, three months later they are leaving. They need to spend a lot of time using Steemit. Upvoting, reading others post and commenting (building network) take a lot of time. Who want to do like this watching a penny of payout from their posts? Will you do this?
Steempress is making a different approach. They try to pull bloggers to the steemit. Wordpress is now powering 30% of the website. What will happen if all wordpress site is using Steempress wordpress plugin. Every internet user will know about Steemit. This is very huge market. In this way we can solve the first problem. They don't need to do engagements in Steemit because they already have audience. Steemit need to spread outward not inward. At the same time We need to give some rewards to the bloggers. That is what the @Steempress-io acutally do. @Steempress-io gets delegation mostly from @misterdelegation. With this delegation they can support a lot of bloggers and make them to join the Steemit but they still need more delegation to fulfill the needs of bloggers and to attract more bloggers to the Steemit.
Steempress can make Steem go to the moon.
Currently Steemit is needing investors. They need to spread about Steemit to the world. If a lot of bloggers join the Steemit they don't need to advertise. Bloggers will write the posts about Steemit and it will spread the world. Steem blockchain is unique place getting rewards by acting (reading, writing, giving feedback, physical exercise and product hunting etc). If we can attract the investors through websites, Steem price will go up and it can go to the moon.


Who are they?
The SteemPress co-founders @howo (left) @fredrikaa (right)
First of all, let us introduce ourselves to those of you who might not know us yet. Martin Lees (@howo) is the lead developer of SteemPress and responsible for all technical development and updates to our plug-in. He holds a master's degree in computer science and currently works as a software engineer at Orange. Fredrik Aarrestad (@fredrikaa) is the lead business developer of SteemPress and responsible for market development, partnerships, and communications and marketing. He holds a bachelor's degree in Business and Administration and a master's degree in Economics and currently works at the European Space Agency.
I never talked to
@howo
but I talked with
@fredrikaa
. He is a good person. He told me to build a network to success in steemit. This can encourage me and make me active in Steemit. I got support from him even if I am using burmese language in some of my posts. I also would like to thank
@horpey
for helping me and giving me advice. I also thanks to
@misterdelegation
for supporting Steempress.
Steempress is currently trailing:
@steempress-io
to fulfill the objective Steem go to the moon.
Disclaimer: In this post I mentioned Steemit only in several places. It means not only Steemit but also busy.org and other front end apps. Ther images are taken from @Steempress's blog and @teamaustralia's blog.
If someone want to give feedback just leave a comment here. Any kind of your support will help me a lot.
This contest is run by a witness named @jackmiller together with @promo-steem. The contest link will be followed.
https://steemit.com/promo-steem/@steemaustralia/contest-150-steem-promoting-steem-go-4-it
This is his website. Please visit there.
If you want to support @jackmiller click the below image.



Universal Basic Income
This is for very basic income. Use the following link to register in mannabase.com.


Promoting Service
I am also a whitelisted user of minnowbooster. If someone want to get whitelisted from minnowbooster. I can check your blog and send an invitation. Use the following link to log into minnowbooster.com.


Building Network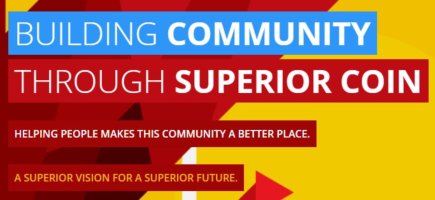 https://discord.gg/RSrv669

@mmunited MSU 080
---
Posted from my blog with SteemPress : https://myanmarpress.xopus.io/?p=311
---