Hi Steemians,
Here is post #1 of 12 of the new Series: Earn Rewards on Steemit even if you just Signed Up Today. By Promoting Steem with Promo-Steem by doing Any Quality Promoting Activity.
In a post I made 2 weeks ago you can check all 12 activities ideas that can be done to promote the Steem Blockchain and Steemit](https://steemit.com/promo-steem/@gold84/10-activities-that-qualify-to-be-rewarded-by-the-promo-steem-steem-ambassador-guild). You can also check the introductory post of the series, that explains how to apply for the automatic reward of the @steem-ambassador guild, as well as more information on #promo-steem project.
Today's activity I will refer to is:
Going to a University and Schools to present Steem and Steemit to Students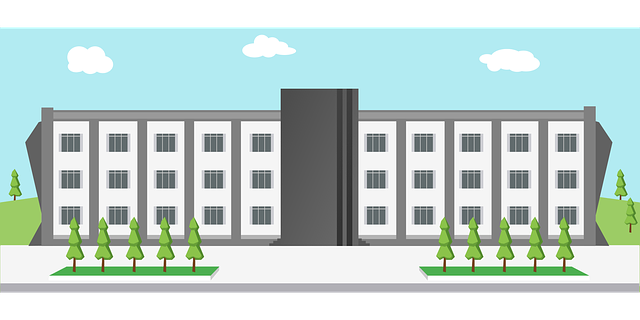 --
For sure we can find a university or school near our area, right? This activity can be done in several ways like:
1- Giving a speech on a certain school class
2- Giving a speech or conference for a certain group of students
3- Making a conference for teachers and students
4- Meetiung with students on free times and showing them about the steem blockchain and how they can use it
5- Giving flyers and explaining about steem to the students and people that receive it
And so on.
During the activities it is important to take photos with the students and people receiving the flyers and information on steem, and will be good if they can point out to the steem logo or something related to steem.
After the activity is finished you can make a post explaining what has been done, and showing the photos you took.
Before posting it make sure you have done the necesary steps on your side to apply for the @steem-ambassador guild automatic reply. You may Check this on the introductory post that explains how to apply to the steem upvote rewards.
Examples of people on Steem doing this activities
@battebilly is promoting Steem on Kyambogo University in Uganda
@stephenkendal made this promo day on Manchester City Centre and Around Manchester University
--
You may search on Steemit with keywords: [promoting university] , or search directly in Google: [promoting university steemit] or [promoting university steem], and you will find lots of examples of people promoting steemit on universities.
To learn in a couple of minutes a bit more about @steem-ambassador and #promo-steem, here is a great infographic about the @steem-ambassador guild, created by @hungryhustle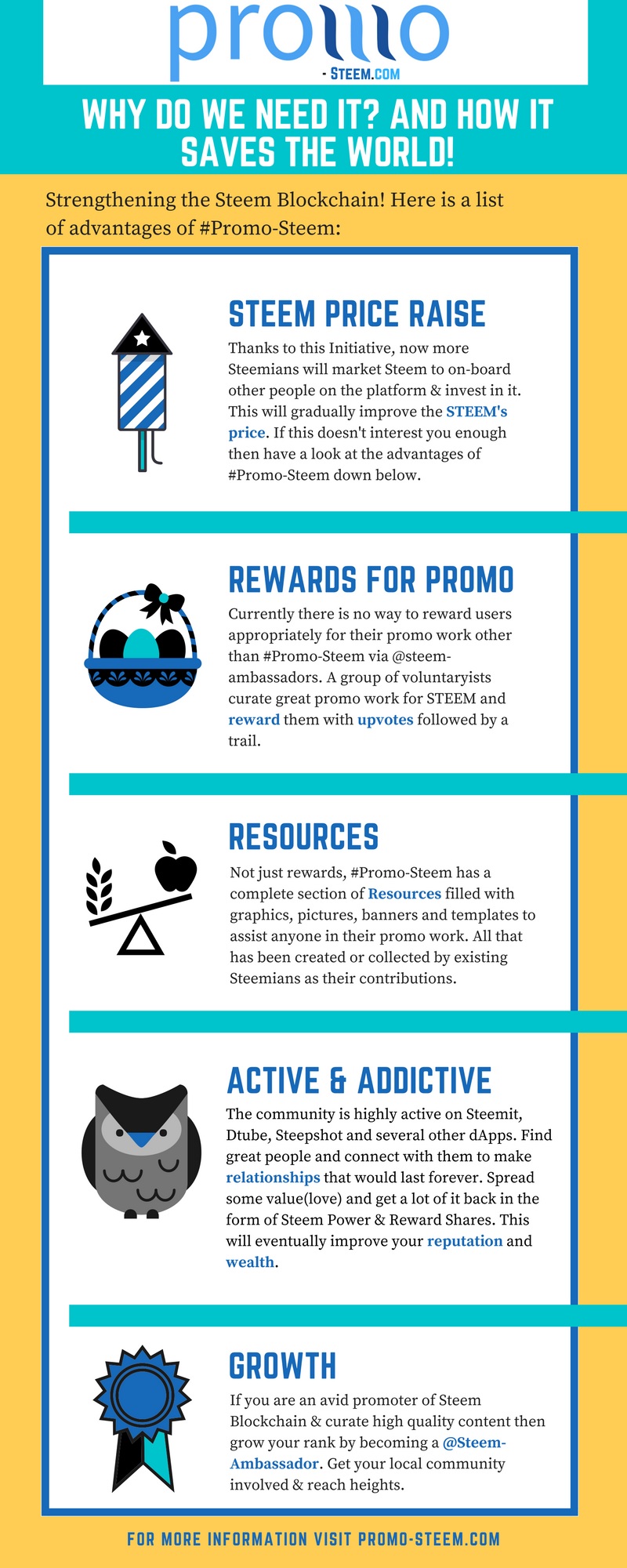 Thanks for reading.
Looking forward to your thoughts!
Regards, @gold84

--
This post and all of the posts I make are NOT investing advise, and it is not a motivation to invest. Its just my research and opinion on the Apps. As always DYOR (Do your own research).