Bigger, better, bolder! Here comes the 2nd Edition of the Steem Thunderclap! The first edition executed on the 9th of January 2018. Together we brought the message of Steem to 750.000 people. In this next edition we are aiming to get a social reach of at least 1 Million! Yes, this time we will make Steem trend on twitter, no doubt.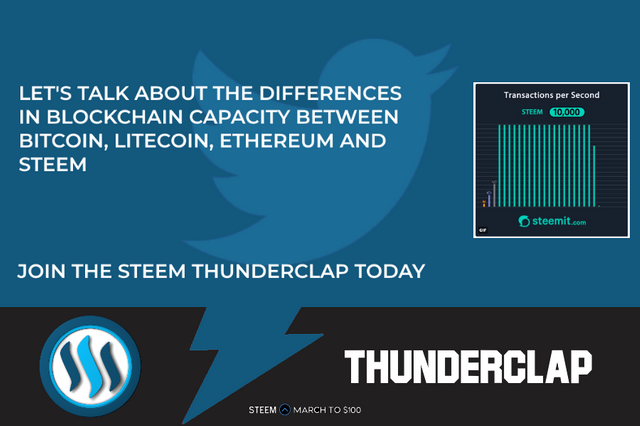 JOIN THE THUNDERCLAP HERE
What is a Thunderclap?
Thunderclap is a tool that lets a message be heard when you and your friends say it together. Think of it as an "online flash mob." Join a Thunderclap, and you and others will share the same message at the same time, spreading an idea through Facebook, Twitter, and Tumblr that cannot be ignored.
By participating in this Thunderclap you will allow Thunderclap to send out 1 specific message at an exact time on your behalf. This will happen on the 9th of February, letting the world know that the Steem blockchain has a massive amount of transactions going on, especially compared to Bitcoin, Litecoin or Ethereum. Credits to @overkillcoin for this amazing GIF!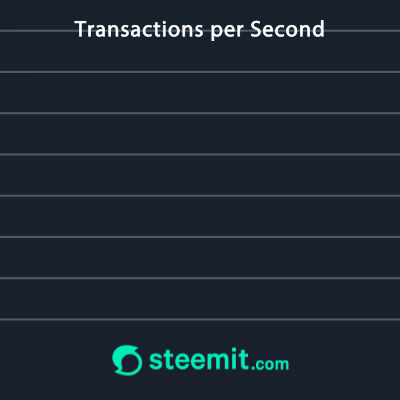 JOIN THE THUNDERCLAP HERE
Join this Thunderclap right now, let's all do our part to make this message trending on social media. Spread the good news, sign up today, it's time that the world starts realizing the power of the Steem community and the potential of the Steem platform!!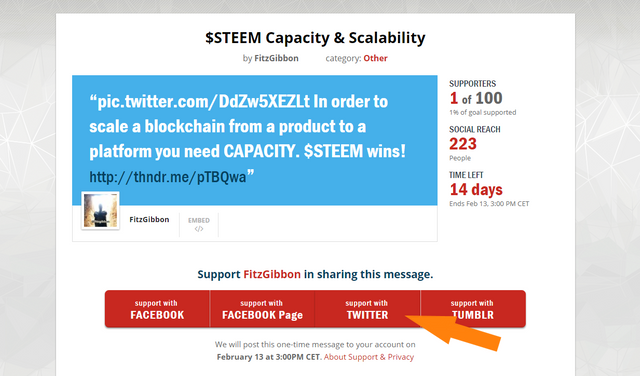 JOIN THE THUNDERCLAP HERE
https://www.thunderclap.it/projects/67370-steem-capacity-scalability
IMPORTANT: information for the people joining with a Facebook account
This Thunderclap was set-up for Twitter. Be advised, some very good feedback from @reggaemuffin: The GIF from @overkillcoin does not come across perfectly on Facebook through a Thunderclap. If you want to participate with a Facebook account, we advise you to modify the message a little bit and include a picture. Or, replace the pic.twitter.com/DdZw5XEZLt in the message by " https://goo.gl/BygEDh ".