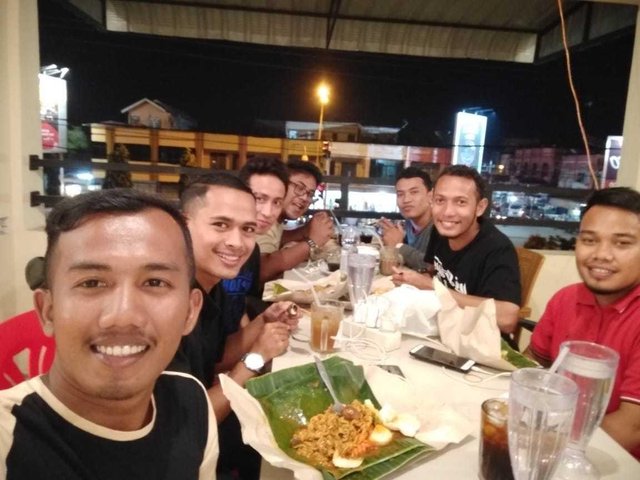 Hello Steemian
''English''
While the development of information and technology is growing like this, it is not surprising if we see other Android and smart phone users so busy using various types of available social media. Likewise with the Steemit platform, which is also a relatively new social media especially among the people of Indonesia. So far the development of Steemit social media has become trending and booming among Indonesian people, various groups and levels of society have played an active role in managing Steemit accounts. Lots of Steemit accounts whose users come from Indonesia, it looks a lot of content every day that has an Indonesian tagger. This is because the system managed by Steemit is so beneficial to its users, not only comes with blockchain technology but the Steemit platform is very counteracting the occurrence of plagiarism and such. Therefore, we must be wise in managing this Steemit account so we get positive results later and there is no abuse.
''Indonesia''
Disaat sedang maraknya perkembangan teknologi dan informasi seperti saat ini, maka tidak heran jika kita melihat para pengguna android dan smart phone lainnya begitu sibuk dengan menggunakan beragam jenis media sosial yang tersedia. Begitu juga dengan platform Steemit, yang juga merupakan sebuah media sosial yang tergolong baru khususnya di kalangan masyarakat Indonesia. Sejauh ini perkembangan media sosial Steemit sudah menjadi trending dan booming dikalangan masyarakat Indonesia, berbagai kalangan dan tingkatan masyarakat ikut berperan aktif dalam mengelola akun Steemit. Banyak sekali akun Steemit yang penggunanya berasal dari Indonesia, terlihat banyak sekali konten setiap harinya yang ber-tagger Indonesia. Hal ini disebabkan oleh sistem yang dikelola oleh pihak Steemit begitu menguntungkan para penggunanya, bukan hanya hadir dengan teknologi blockchain tetapi platform Steemit sangat menangkal terjadinya plagiat dan semacamnya. Maka oleh sebab itu, kita harus bijak dalam mengelola akun Steemit ini supaya mendapatkan hasil yang positif nantinya dan tidak terjadi penyalahgunaan.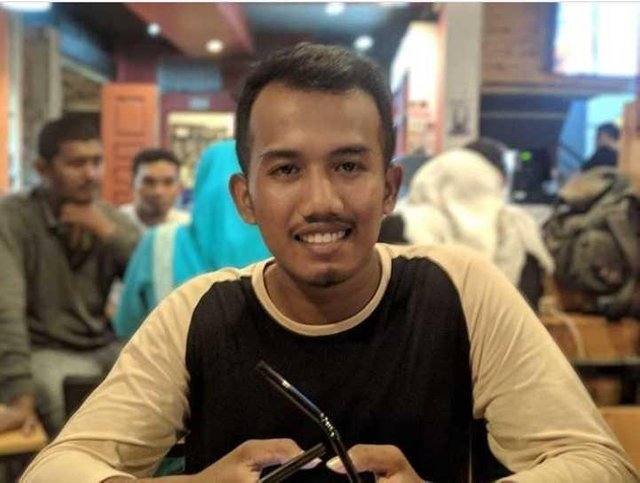 ''English''
But during the presence of new breakthroughs such as Steemit media this will be a great fortune for friends who have joined the Steemit platform. Let us note, with the presence of social media it is very easy to distinguish which is classified as good and which is classified as not good. It is clear that we want to explore which things tend to be positive and negative. Besides that, we can also communicate with anyone without certain limits, the most important thing is our self-awareness to be polite in establishing interactions with other people. And the most special thing is when we get a little profit from the content that we contribute through Steemit media. Steemit gives great rewards to each user, this award is in the form of honorariums that correspond to the contributions of each Steemit account user.
''Indonesia''
Namun selama hadirnya trobosan baru seperti media Steemit ini akan menjadi suatu keberuntungan besar bagi teman-teman yang sudah bergabung dengan platform Steemit. Coba kita perhatikan, dengan adanya media sosial ini sangat mudah membedakan mana yang tergolong baik dan mana yang tergolong tidak baik. Jelas sekali jika kita ingin menelunsuri manakah hal yang cenderung ke arah positif dan negatif. Disamping itu kita juga bisa berkomunikasi dengan siapun tanpa batas-batas tertentu, yang terpenting adalah kesadaran diri kita sendiri untuk bersikap sopan dalam menjalin hubungan interaksi dengan orang lain. Dan yang menjadi hal paling sepesial adalah saat kita mendapat sedikit keuntungan dari konten-konten yang kita konribusikan melalui media Steemit. Steemit memberi penghargaan besar terhadap setiap penggunanya, penghargaan ini berupa honor yang sesuai dengan kontribusi setiap pengguna akun Steemit.
---