Promo-uk / Promo-steem Speaking @ The London Investor Show - 20th October 2017
Click play to watch the Introduction video (
@Tomasgeorge
is currently editing the Full 30 minute recording so follow him to see it)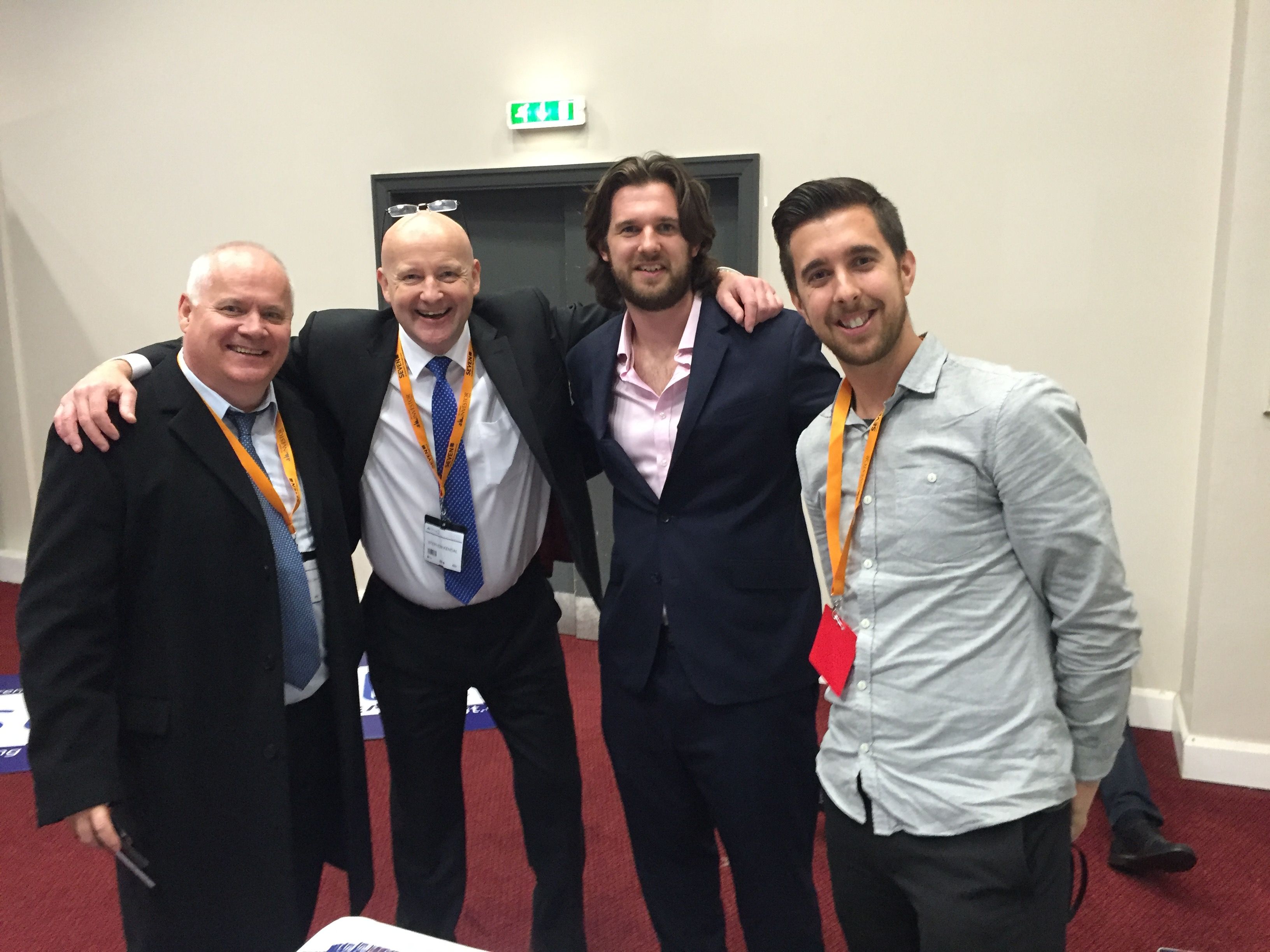 From the left Mike @molometer, Stephen Kendal @stephenkendal Me Ashley Peat @ashleypeat, Tomas George @tomasgeorge
So the day was finally upon us. I picked up Dylan @anarcotech and Tomas @tomasgeorge from Leeds and Huddersfield, and made the 5 hour journey down to London to meet Stephen and Matt @starkerz.
It was a great feeling after weeks of planning and Skype calls to be putting together the show we wanted to.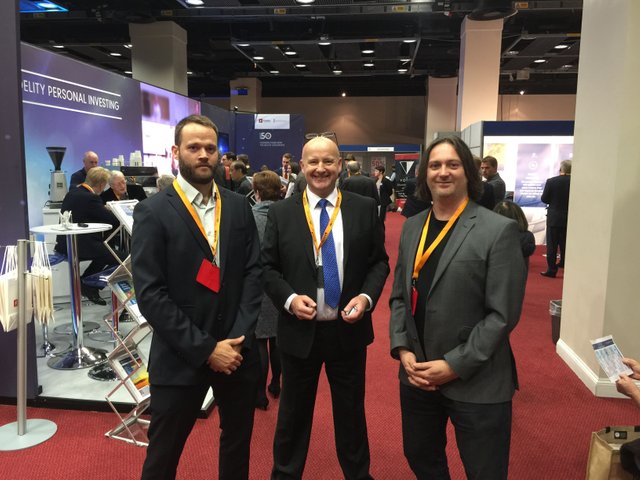 The three speakers who all did an amazing job Matt @starkerz, Stephenkendal @stephenkendal and Dylan @anarcotech. I knew they all had professional speaking experience, but the delivery on the day was flawless.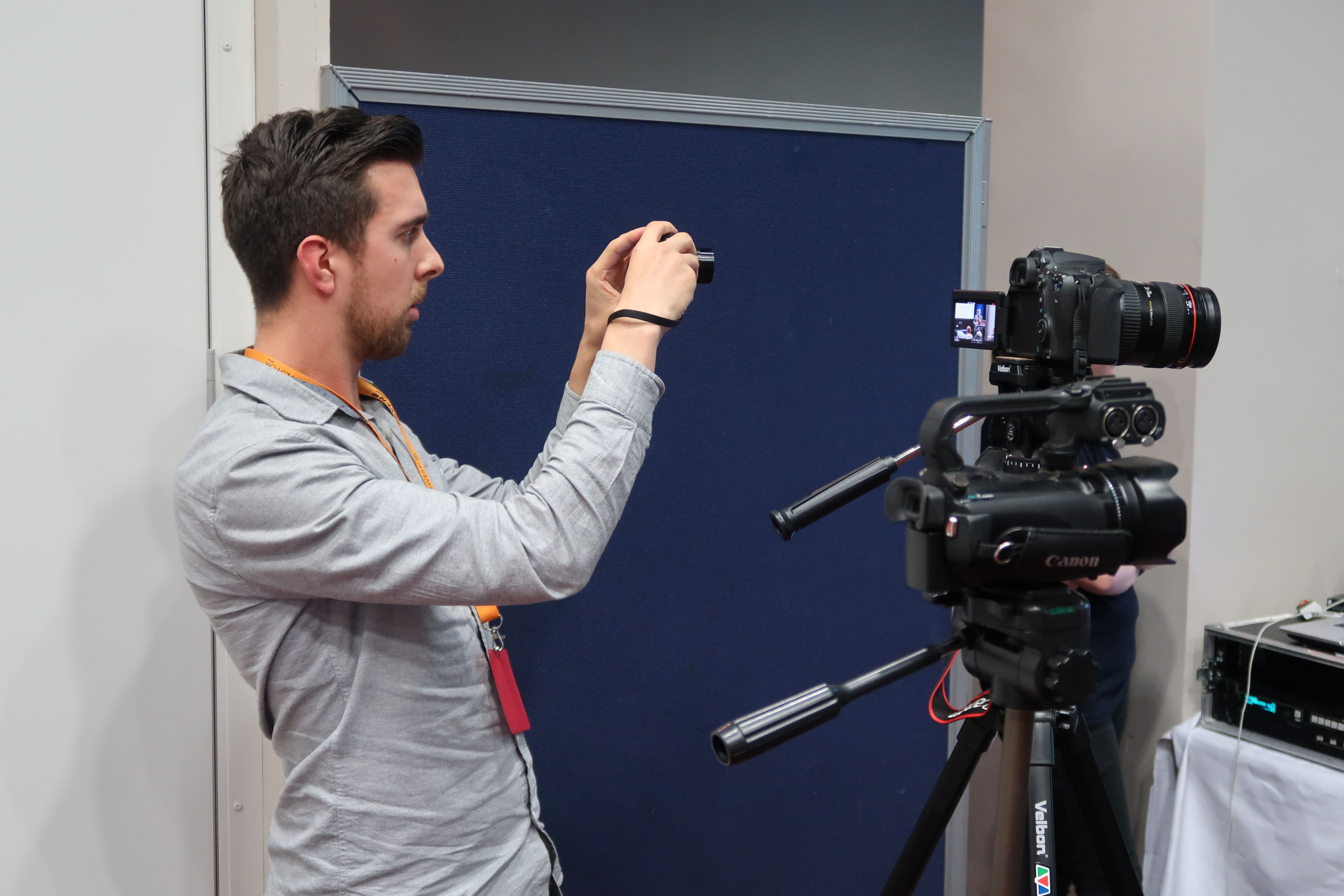 @tomasgeorge did a fantastic job of supplying the kit, and working with the audiovisual crew at the venue to pull this off, especially with him being ill and due to go to a stag the following morning at 4am!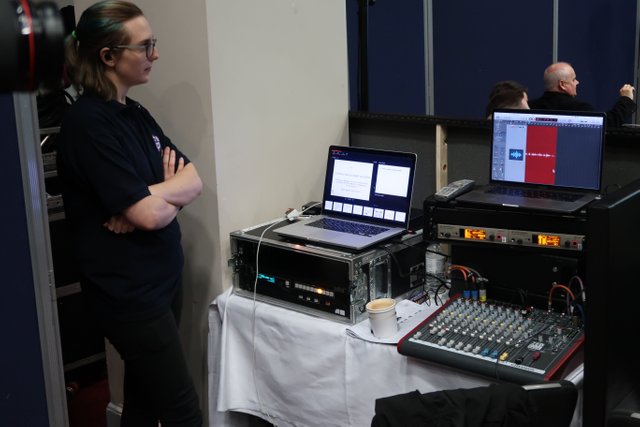 The venue (Novotel) were great and provided 2 audio/visual staff to help us just focus on providing the show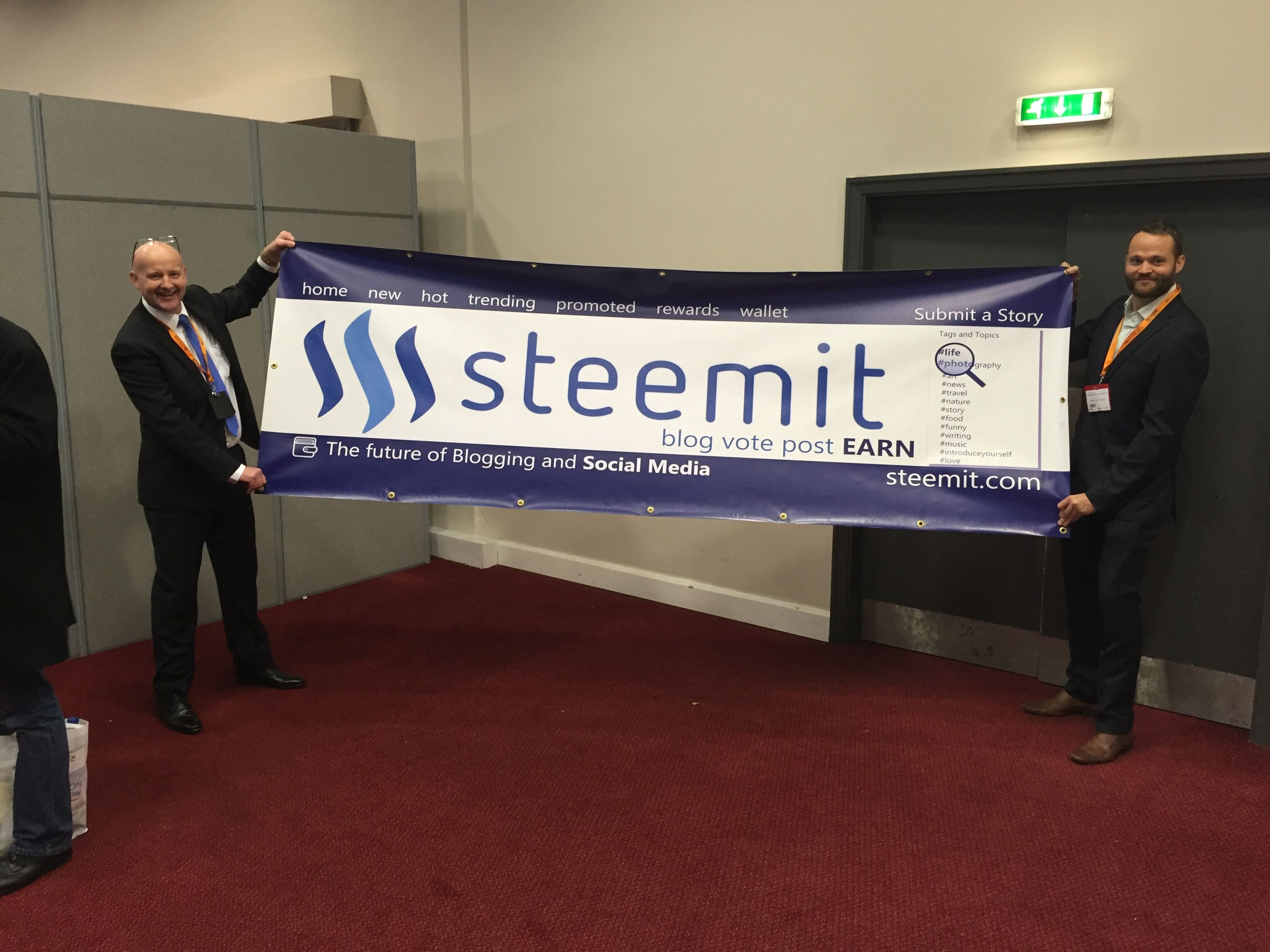 Stephen @stephenkendal and Matt @starkerz with the Promo-steem banner.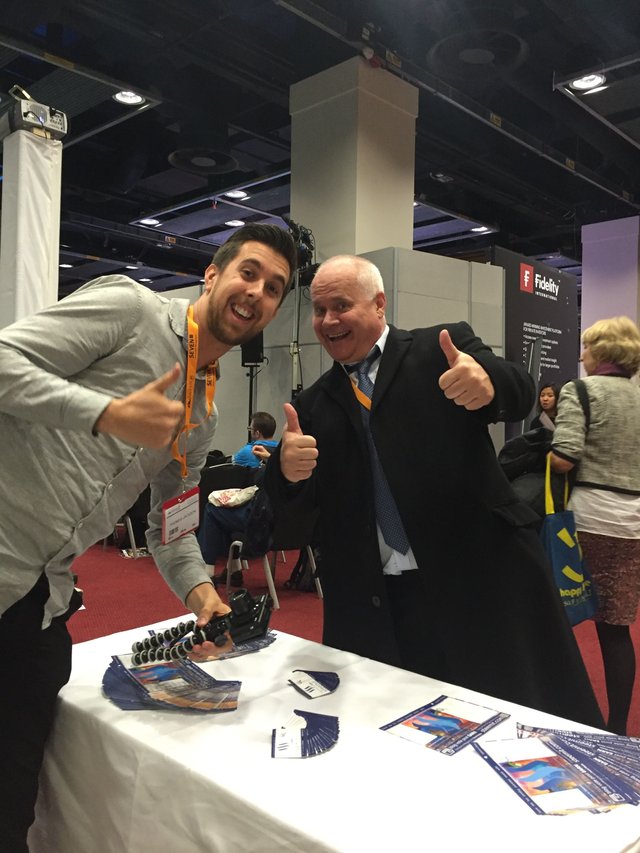 It was great to meet @molometer for the first time in person at the event.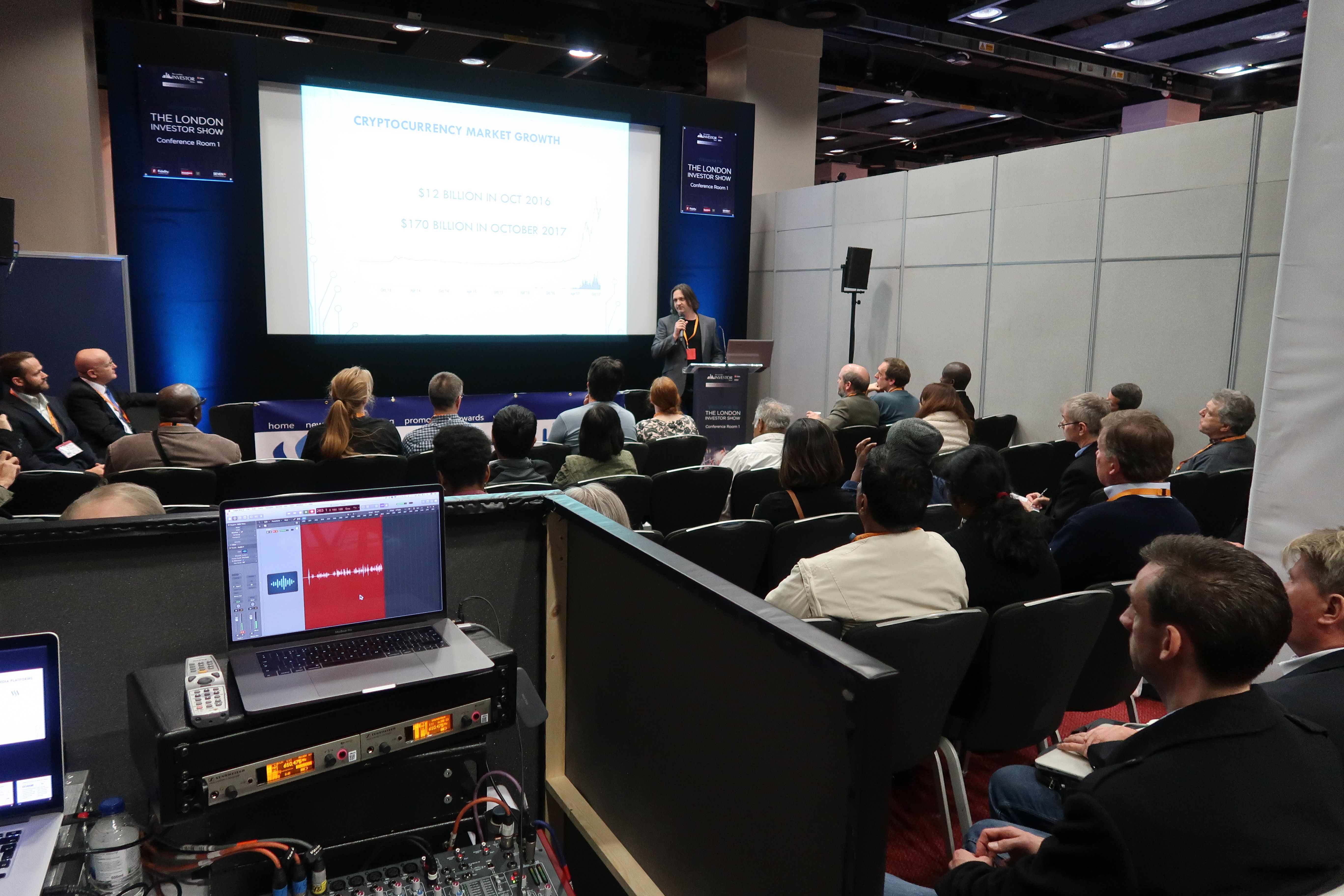 We had a full house for the talk.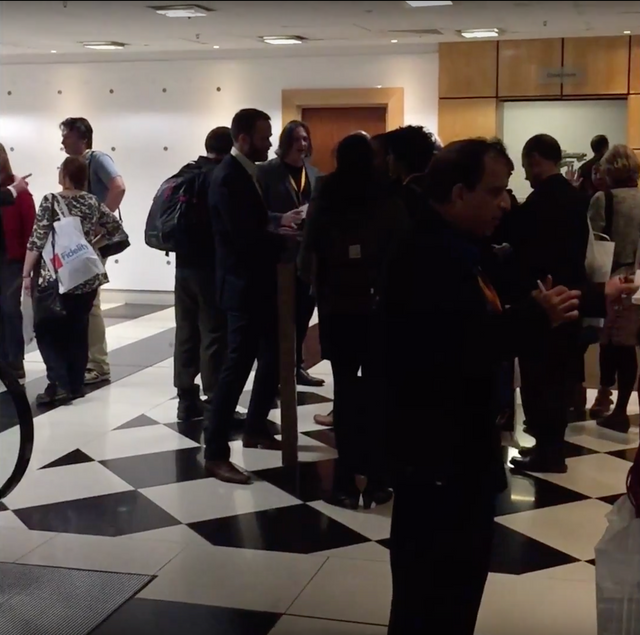 Around 90% of the audience the whole audience stayed at the end for questions. People were blown away about the whole concept. @stephenkendal @starkerz @anarcotech me and Tom were taking questions for another 45 mins in the lobby as we had to leave the conference space at 5pm.
There was also around 10 Steemians in the audience which was a great surprise, I didn't get a chance to speak to everyone, but it was great to find out we have such an interesting and diversely talented user base on steem, the guys (and girls) who I met were;
Shout out to;
The @promo-uk team
Stephen @stephenkendal
Matt @Starkerz
Dylan @Anarcotech
Ash @ashleypeat
Tomas @tomasgeorge
Curtis @Crypto-Curt
Steve @TecAV
Karl @McKenzie259
Kiran @TheMeanBean
Zoltan @Coinkingz
Jonathan @JonathanYoung
Adam @Adamm
Rea @Rea
@majorleeblunt
@artonmysleeve
@danny s
@tumutanzi
I hope you enjoyed reading about what we are doing to promote steem as we believe it has huge potential to be a game changer.
To keep up to date with all steem promo, just search the tags "promo-steem" or promo-insertcountrynamehere" to see location specific results.
This initiative was started by stephenkendal and is spreading rapidly all over the globe.. along with steem users! But this is a de-centralised platform and you can get involved with the promotion of steem by organising your own initiavtives, and blogging them right here, with the short term rewards of some up-votes, but the long term reward steem price increases.
Please follow me @ashleypeat
Much Love all! STEEMON